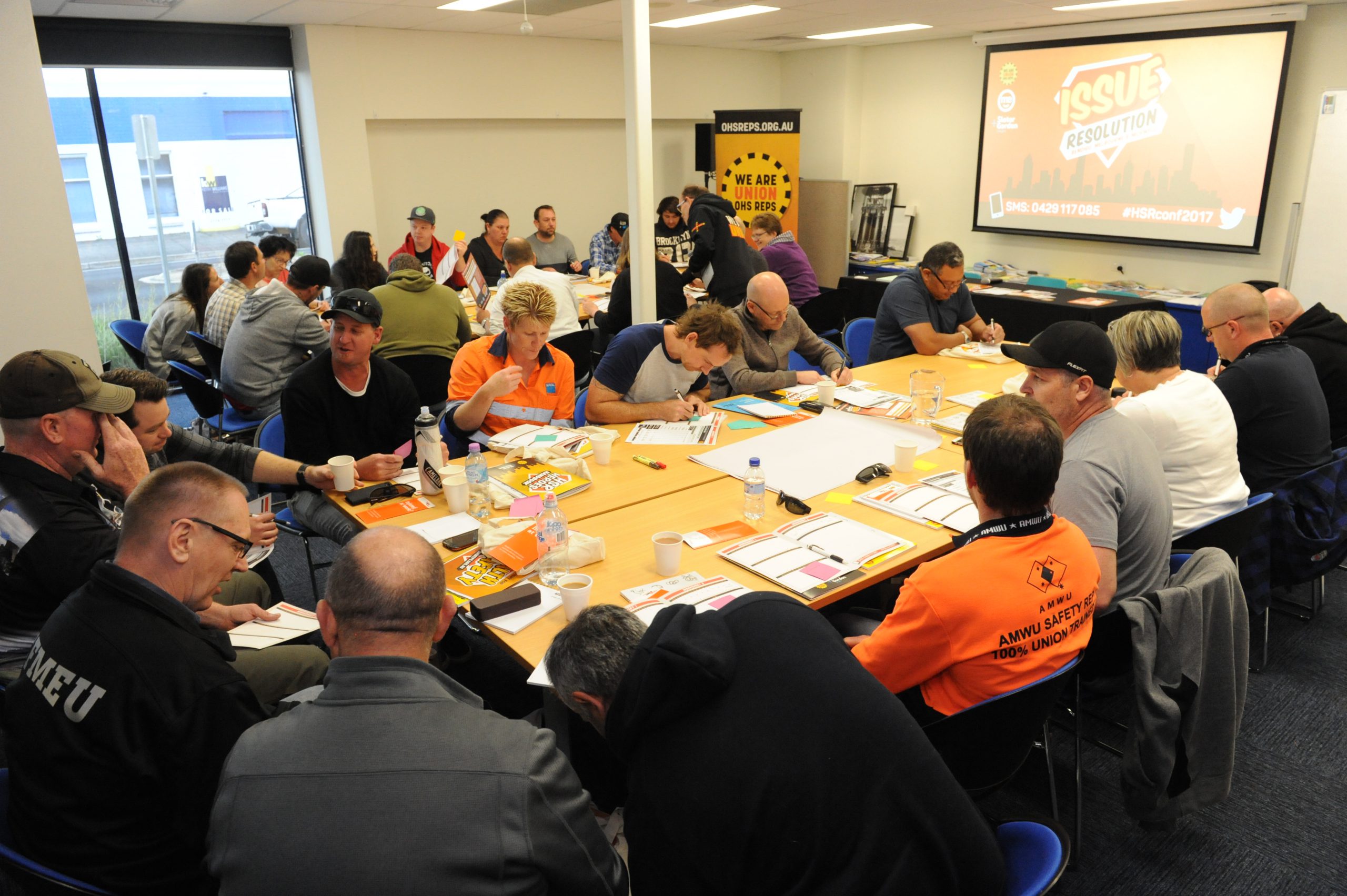 For the first time ever, the Health and Safety Representatives Conference has been streamed into Morwell.
The one-day conference, which was held at the Melbourne Exhibition Centre on Tuesday, provided people with information and resources about identifying dangerous and unsafe work practices.
The conference formed part of WorkSafe Month and invited workplace occupational health and safety representatives to attend the conference's three sessions via video steam at the Electrical Trades Unions building in Morwell.
Construction, Forestry, Mining and Energy Union occupational health and safety officer Duncan MacGregor said in the past the union had transported about 20 people to Melbourne to attend the conference.
"That's been costly and it's very selective," Mr MacGregor said.
"What we've done today is we've got 50 people which we're very pleased with and I think we can double that next year."
Mr MacGregor said the conference, beneficial to many industries and occupations, had previously been quite difficult to access for regional communities like the Latrobe Valley.
"This brings it back to the local level. The Trades Hall, the unions and WorkSafe have all worked together to make this live stream happen," he said.
"Today is not so much about specific incidents but about how to resolve issues that may arise from hazards in the workplace.
"Naturally, the take home message is about getting people to go home in the same condition as which they left."
The conference discussed possible ways to raise safety hazards in the workplace and also the tools available if their employer was lacking action on the particular issue.
"Realistically, some people are reluctant to raise those issues for a whole heap of reasons, for instance job security," Mr MacGregor said.
"But days like today are to help the reps who are on the ground and give them enough knowledge so that they can do their job properly."
Mr MacGregor said the conference was not union or sector-specific but helped ensure health and safety representatives across the community were aware of their rights and responsibilities.
"The biggest driver in the workplace are these health and safety reps that work within the respective organisations," he said.
"They're on the ground, they see the issues and know best how to resolve them."
He said people requiring more information about occupational health and safety should contact their respective unions or the Trades Hall Council in Melbourne.
The conference was also live streamed to Bendigo.