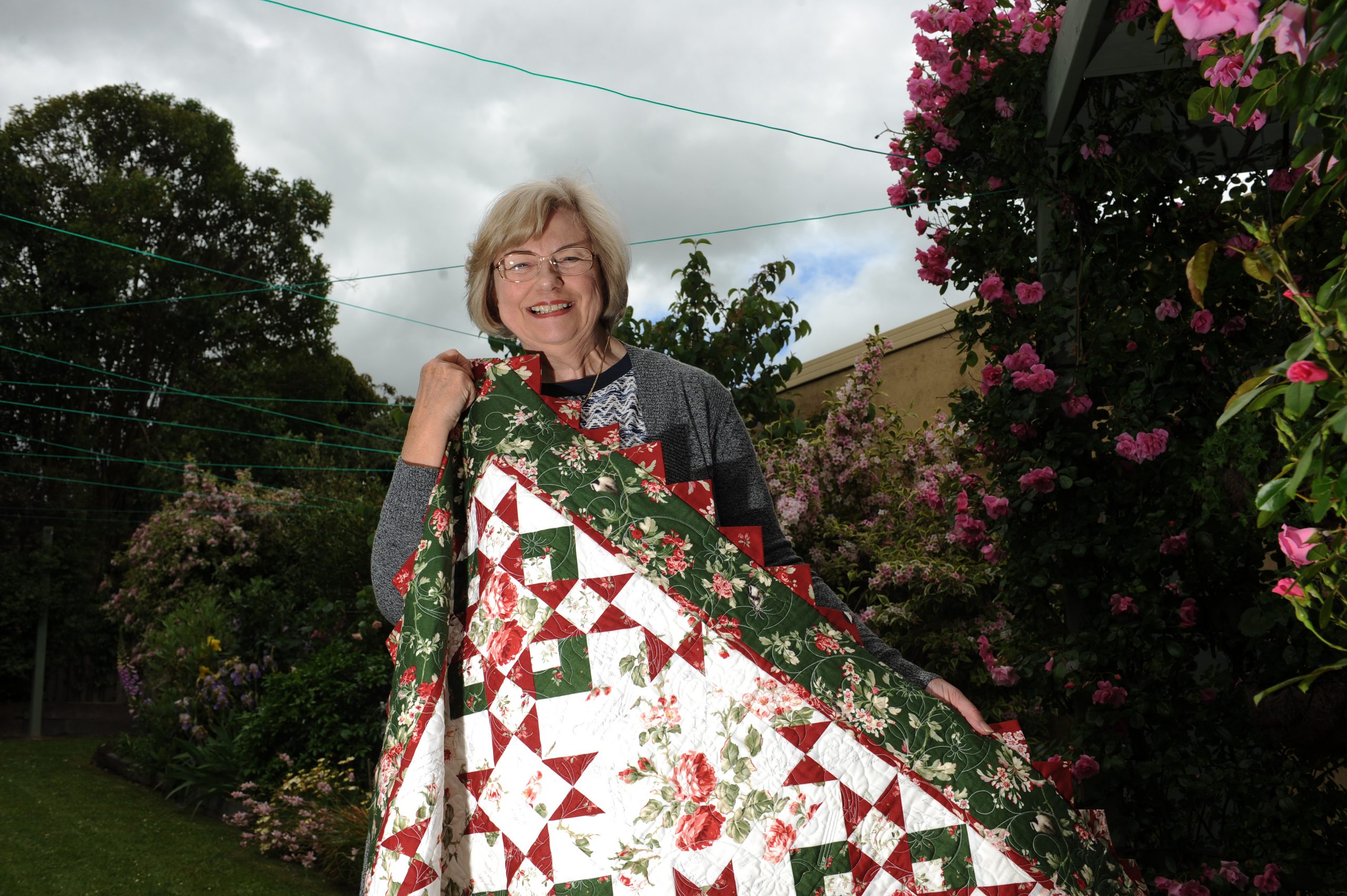 Three years ago Traralgon resident Carole McLennan had a life-changing experience that opened her eyes to the needs of others.
Mrs McLennan and her husband joined their daughter for a trip to Timor Leste to find a poor mountain village where many of the children were not in school.
"When I came home I was deeply touched by how poor they were," she said.
"They were great people and they were struggling terribly."
When told that the biggest need in the community was getting children to school, Mrs McLennan wasted no time and started a fundraiser for the people of Malimea.
For the past three years the McLennan family, their friends, and a number of local quilters had been organising a fundraiser to support the education of the children of Malimea who otherwise would never go to school.
Called Quilts in the Garden, the fundraiser commenced in 2014 and raised a total of $1,365.
The group's efforts supported 30 primary school children aged between six and 14 who started school for the first time.
Money raised was also used to buy the children 30 backpacks and 50 dictionaries, according to Mrs McLennan.
The program's second year proved to be a another success as the money raised reached more than $3,000 and funded equipment for the children's education, employed two full-time English teachers, as well as supported 25 new kids in the primary school.
Last year money raised from Quilts in the Garden was able to support an additional 40 primary school students and a couple of girls in high school, a full-time English teacher, and the children's uniforms and educational materials.
Mrs McLennan hopes that this year's fundraiser will be able to support 50 additional primary school children and create two new scholarships for girls in year 10.
Quilts in the Garden is happening this Sunday, 5 November at 132 Princes Street in Traralgon starting from 1pm to 4.30 pm.
It will feature a total of 30 quilts by local quilt makers on display, craft and gift items, and potted roses donated by the Kurinda Rose Nursery in Warragul.
There will be an entrance fee of $10 per person which will include tea or coffee and cake.
All proceeds from the fundraiser will go to the children of Malimea village.