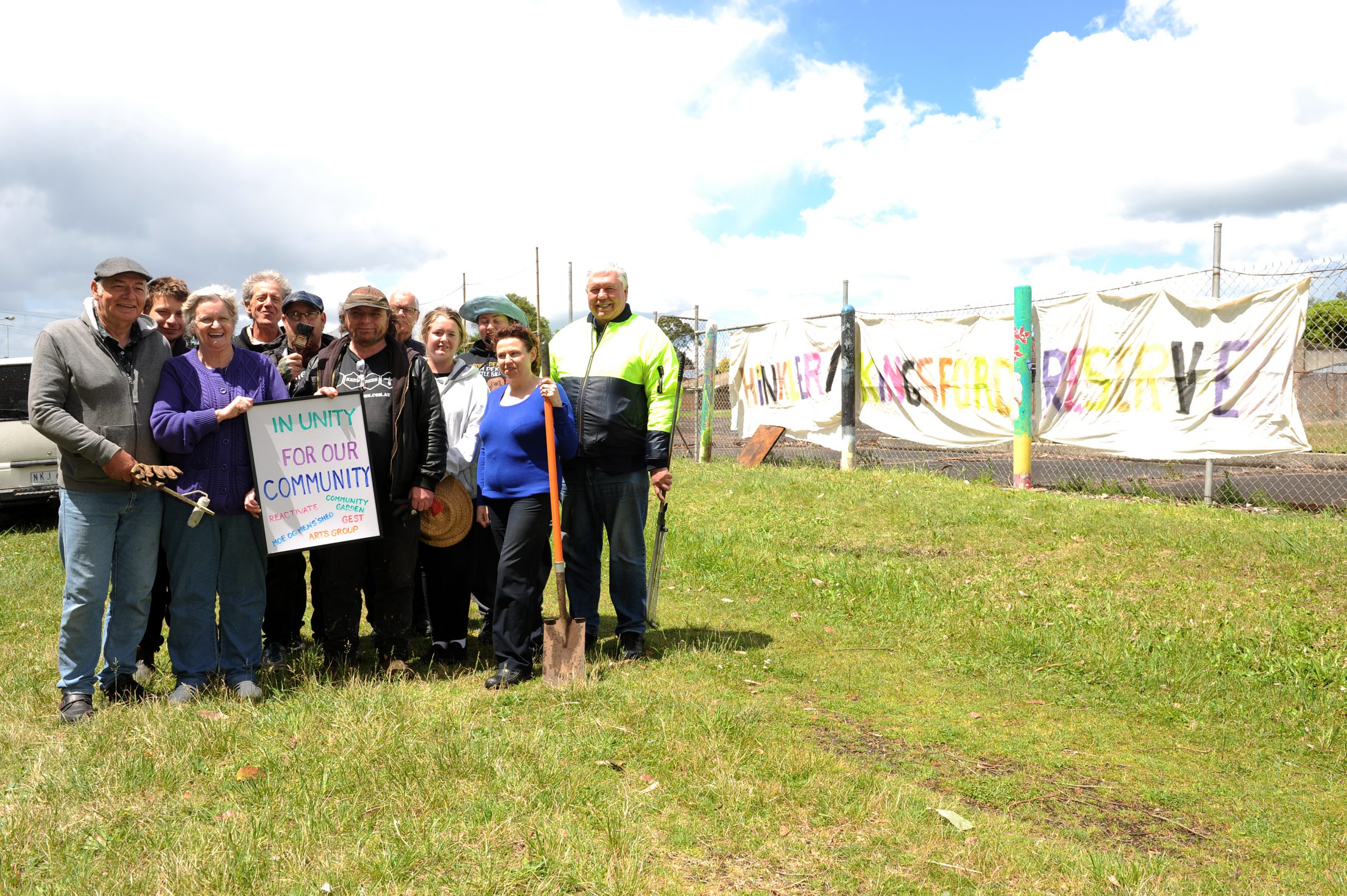 Describing themselves as a "group of community groups", the Hinkler Kingsford Reserve committee of management has a big vision for Moe's Kingsford Street Reserve.

At a recent Latrobe City Council meeting, committee members Adele Pugsley and Neil McRae asked council to defer a decision regarding tenancy of the site so the committee could finalise a proposal document to put to council, which council agreed to.
The decision regarding tenancy of the site will now go before councillors at the first ordinary council meeting next year.
The committee plans to reactivate the reserve by establishing a community garden and other activities aimed at engaging various community members and groups to work towards common goals and build skills.

The Hinkler Kingsford Reserve Committee of Management is comprised of multiple community groups, including the Moe Men's Shed, GEST, Growing Together Latrobe, the Moe Community Garden group, Community Arts Collective and ReActivate Latrobe Valley.
Ms Pugsley said the community group collective aimed to improve community wellbeing, sustainability and food security through the local garden.
"It's in the right space at the moment. It's not about ego, it's about coming together to achieve a common outcome," she said.
"We have high unemployment in the region, so any sort of social infrastructure will help to alleviate that and enhance our area."
Ms Pugsley said community gardens had an incredible way of connecting people.
"We are fortunate to live in such a community-oriented area," she said.
"However, a lot of people are isolated and disconnected.
"People can come and learn new skills, it doesn't matter if they don't have those skills because it's about using and learning those skills."
Ms Pugsley said she was excited to engage the community through the project.
"There is so much in that little area, the Neighbourhood House, daycare groups," she said.
"We could engage schools. Maybe in art classes students could make pavers and pathways through the garden.
"There are so many opportunities to engage the community and so many groups to engage."
Committee member Nina Burke said there was now a lot of footwork to be done to prepare the proposal for Latrobe City Council.
"We were newcomers to the council meeting, but we found they had a heart for the community," she said.
"Now we need to put together a document in a structured format about how we are all going to work together, the role of each group.
"Council needs a particular format to cover us for things like public liability."
Though there is a lot of work to be done, Ms Burke said the group was "not walking away".
"It will be a community space, a gathering place, a creative space," she said.
"People just need to want to be there. They don't need skills or creativity.
"Art doesn't have to be a paintbrush, it can be so many things. You can turn recycled things into amazing art.
"I'm excited to see what the Men's Shed can create as a structure to plant things in or plant around."