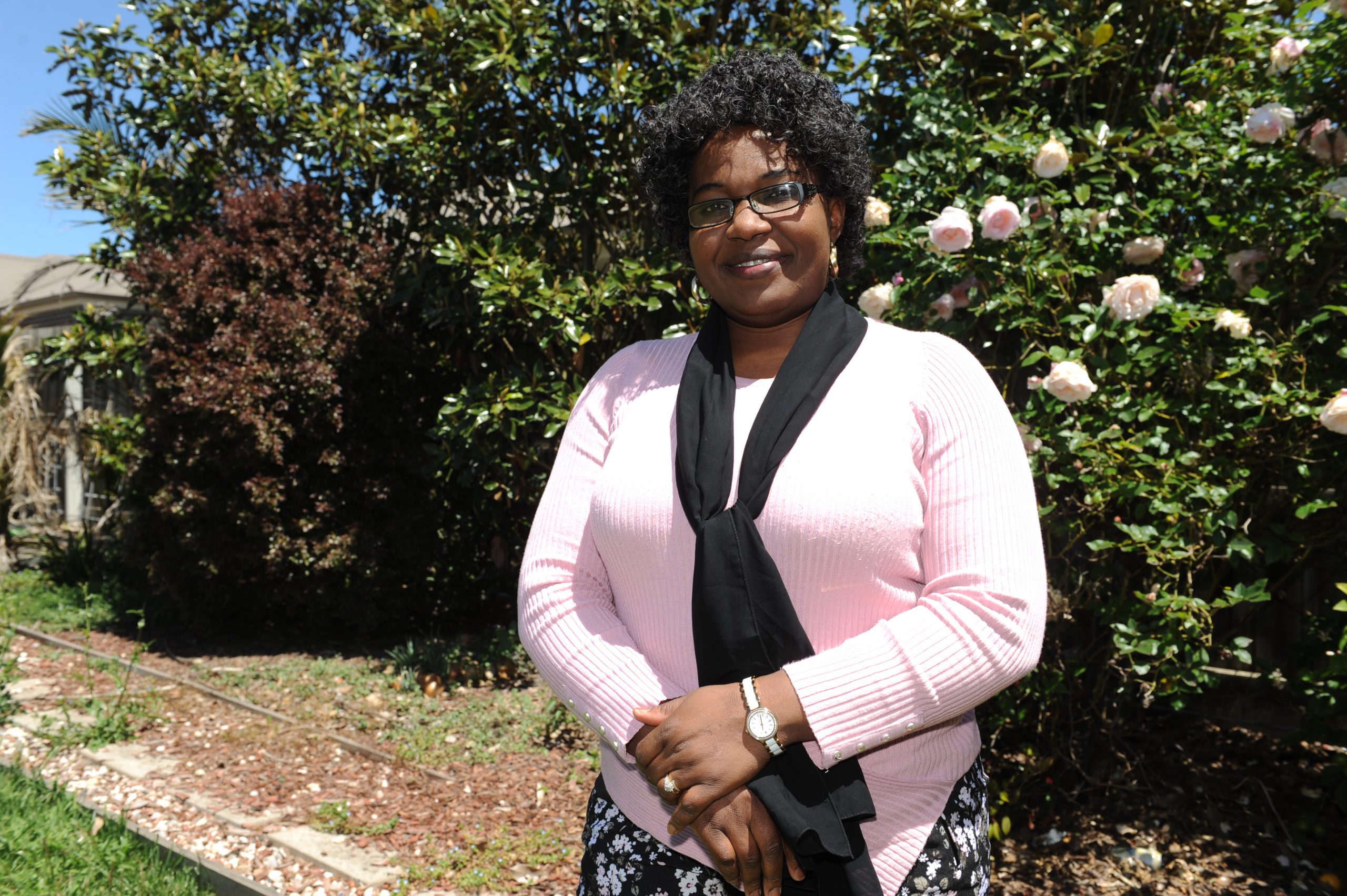 Mental health clinician Bosede Adetifa moved to Traralgon 17 years ago, and while the move didn't initially give her the "greener pastures" she imagined, she's now in a job she loves and active in keeping the Yoruba culture of Nigeria alive in Victoria.

She moved with her husband Matthew who landed a job as a nurse at Latrobe Regional Hospital, and Ms Adetifa later followed suit in Australia.
"I've always wanted to be a nurse, I just didn't have the opportunity to do that back in Africa," Ms Adetifa said.
The mother of three now works in aged care and mental health nursing, and coordinates mental health professional network meetings at Latrobe Regional Hospital.
Ms Adetifa said the move had been challenging, as the "land of opportunities" she believed Australia would be was quite different in reality.
"I still believe it is a land of opportunity but at the time I really didn't have friends, I didn't know a lot of people, the culture was totally different to my culture," Ms Adetifa said.
"Where I came from you have that free movement of going to your neighbour's house and having a chat and … if anything happened you can easily call over the fence.
"When I was pregnant [in Australia] with my first child and I was actually choking, so I ran outside to my next-door neighbour knocking at the door, struggling to breathe, but they couldn't understand what was wrong with me and nobody actually came closer to the door."
Joining the local Baptist church helped Ms Adetifa find friends in the community, and she eventually became involved in a multicultural support network group and teaches the Yoruba language online to children.
"What I've found is a lot of our people, once they come out here they sort of don't speak our language in the home," Ms Adetifa said.
"Our children grow up only knowing the English language and not really our language, so I guess this kind of language class is bringing the children back to their origin."
As someone who knows how to cook Yoruba traditional food, she "has license" to help cook at the Nigerian Society of Victoria.
She said the staple foods were very palatable, and were often very solid to sustain people throughout the day.
"Most of our people back home are farmers and once you get out in the morning to go to the farm you probably won't get back to late in the evening so they like to eat real heavy food," Ms Adetifa said.
"I love my culture, I love my food, my cultural food and all those stay with me.
"My husband cannot deal without having our cultural meal two to three times in a week so I'm still cooking basically as if I'm still in Africa."
The Traralgon resident embodies the idea behind state government's 'Victorian. And proud of it.' campaign, which is sending a truck around the state with interactive technology to allow people an insight into the lives of other Victorians.
It's called Vicky the Truck and visitors will also be able to record and share their own stories on board.
Vicky will be at the Yarram Agricultural Show on November 25.
Find out more information at www.proud.vic.gov.au