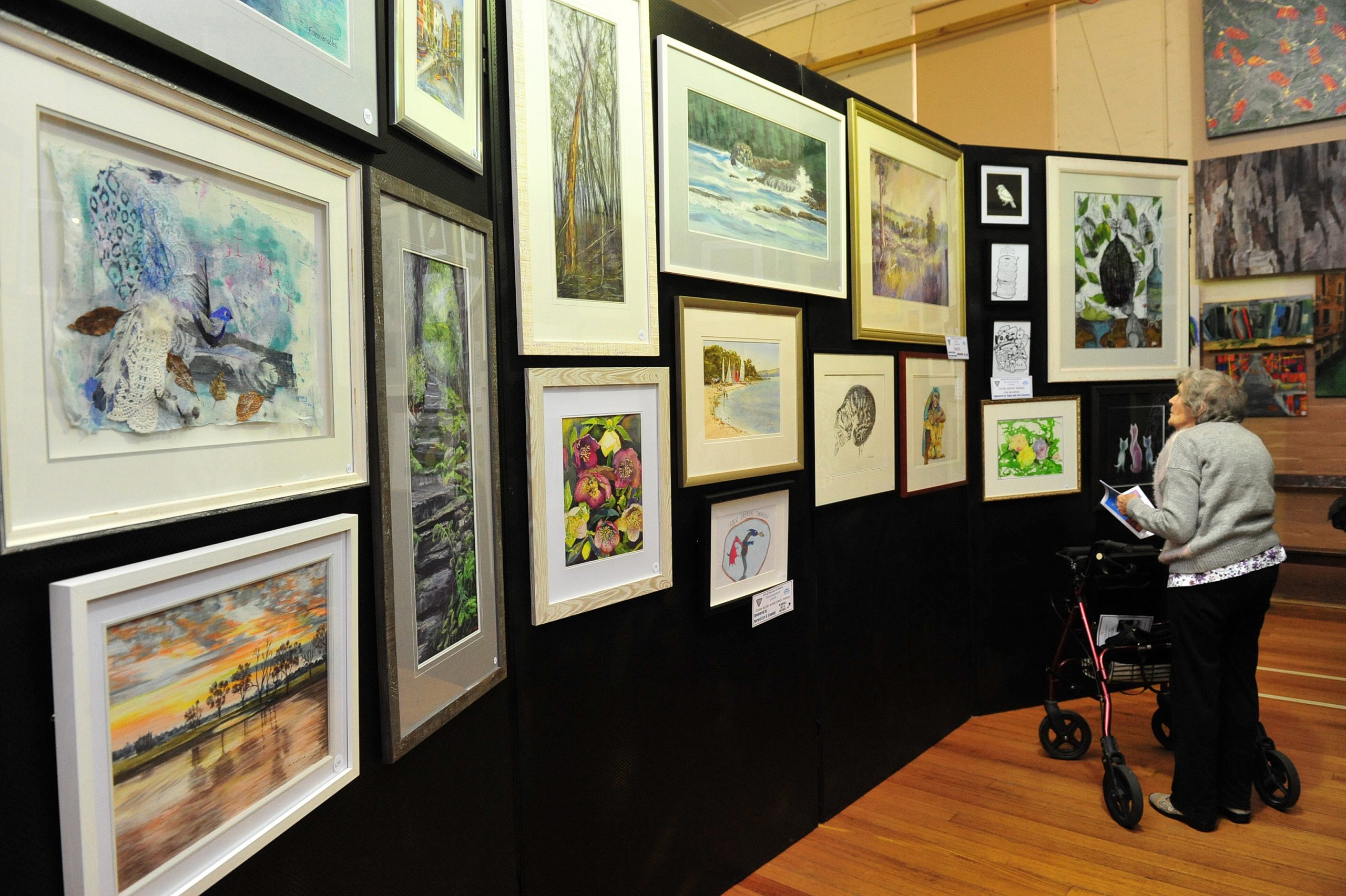 Organisers of the Tyers Art Festival have knuckled down in the past week to set up the display space for the highest number of entries the festival has received in about five years.

Artists from Gippsland, the Mornington Peninsula, Melbourne and even interstate locations such as Victor Harbour in South Australia have submitted works for the 38-year-old event, totalling more than 600 entries from almost 200 artists.

"To tell you the truth, once we get 550 [entries] it becomes a bit of challenge to hang it all properly," Tyers Art Festival director Peter Harrison said.
"We've actually put in additional boards this year."
Mr Harrison thought there had been such high interest because of the opportunity the festival continues to provide people with an opportunity to display their work.
"Art is a place you can go where you take away some of the stress and you can relax and enjoy it … and more importantly they like having their work displayed," Mr Harrison said.
He said there was a large number of mixed media entries, some "really interesting" designer crafts and "inspiring" works of many school-aged artists.
Mr Harrison said he expected attendance numbers in the thousands over the weekend.
To coincide with the festival, the Community Bushfire Connection group will host its Fire Awareness Program at Tyers on Saturday, November 11 from 4pm-6pm to help the community prepare bush fire plans for summer.
There will be a range of entertainment, music, crafts stalls, Devonshire tea, kids' activities and barbecues throughout the weekend.
The Tyers Art Festival gala opening is on Friday, November 10 from 8pm-11pm at Tyers Primary School, and the festival will run on Saturday from 10am-4pm and on Sunday from 10am-3pm.