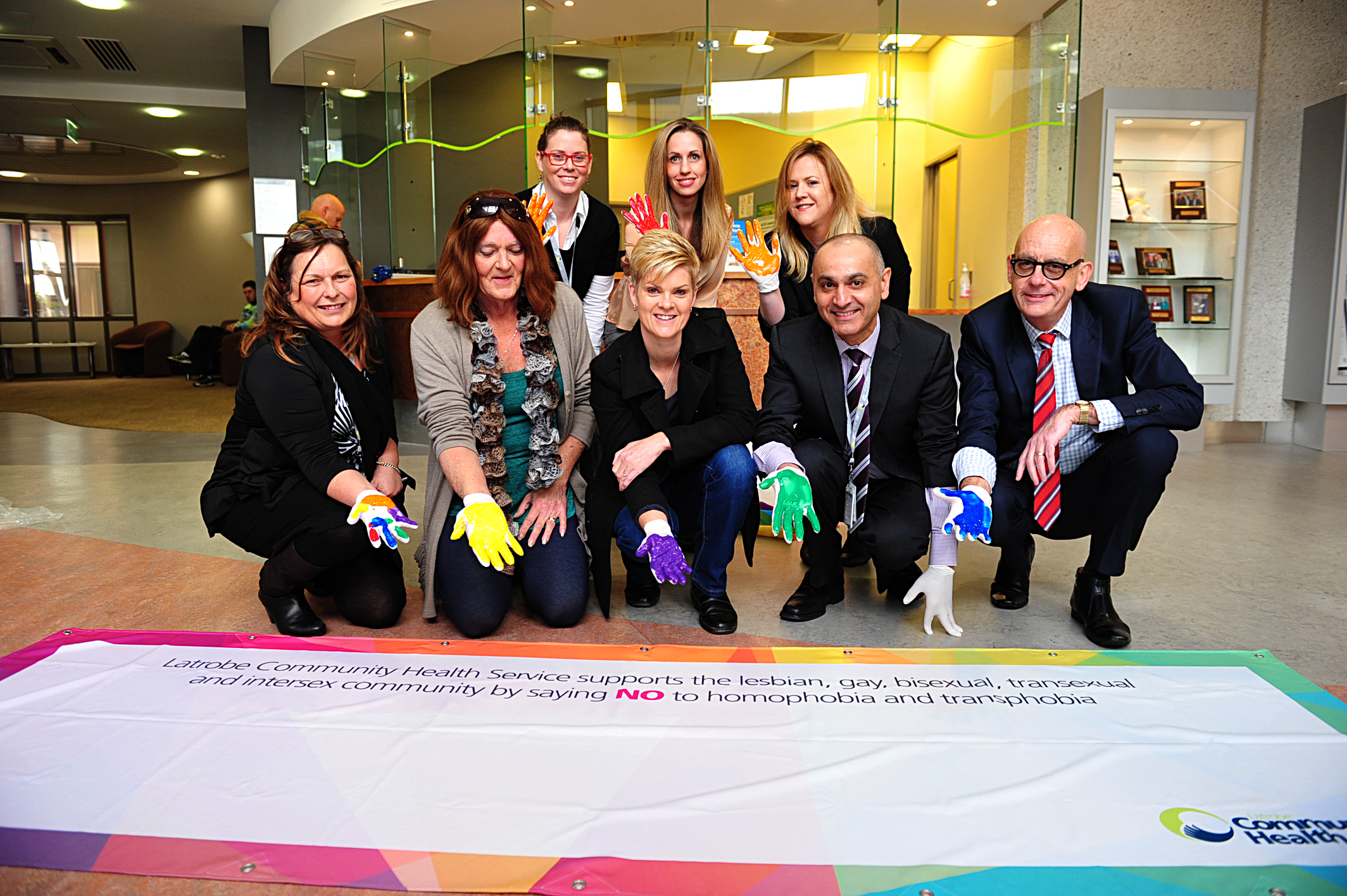 An event open to the whole community on Friday, November 10 at Latrobe Community Health Service in Morwell is seeking to meet a recent heightened need for support for LGBTIQ people.

LCHS LGBTIQ working party member Jacqui Francis-Kelly said the organisation aimed to offer further support in the Gippsland community after noting online wellbeing service ReachOut's 20 per cent increase in access to LGBTI-specific support in the past couple of months.
"We know in the last couple of months some LGBTIQ people may feel vulnerable and we want them to know that we provide a health service to everyone in the community, including people who are LGBTIQ," Ms Francis-Kelly said.

She said the aim of the event was to provide a fun evening, link people with support services and take people's minds off any stress they may have been experiencing recently.

"We've got some counsellors who will be available to have chat to, to check in with everyone and see how they're going." Ms Francis-Kelly said.

Ms Francis-Kelly said the main LGBTIQ-specific support services included Q Life telephone counselling service, Victorian AIDS Council and Headspace for people under 25.

There will also be a barbecue, blues band, photo booth, petting zoo, henna tattoos, popcorn, free massages and more at the event.

Ms Francis-Kelly said it was often difficult for people feeling vulnerable to reach out and access the support they needed.

"By creating this event we're encouraging people to … have an informal chat with a counsellor to promote self-care and resilience," she said.

She said self-care was about doing things to improve mental health such as talking to someone, mindfulness, going for a walk and meditation.
Everyone in the community is welcome to attend the All We Need is Love event, which will be at Latrobe Community Health Service, 81 Buckley Street, Morwell from 5.30pm-7.30pm.