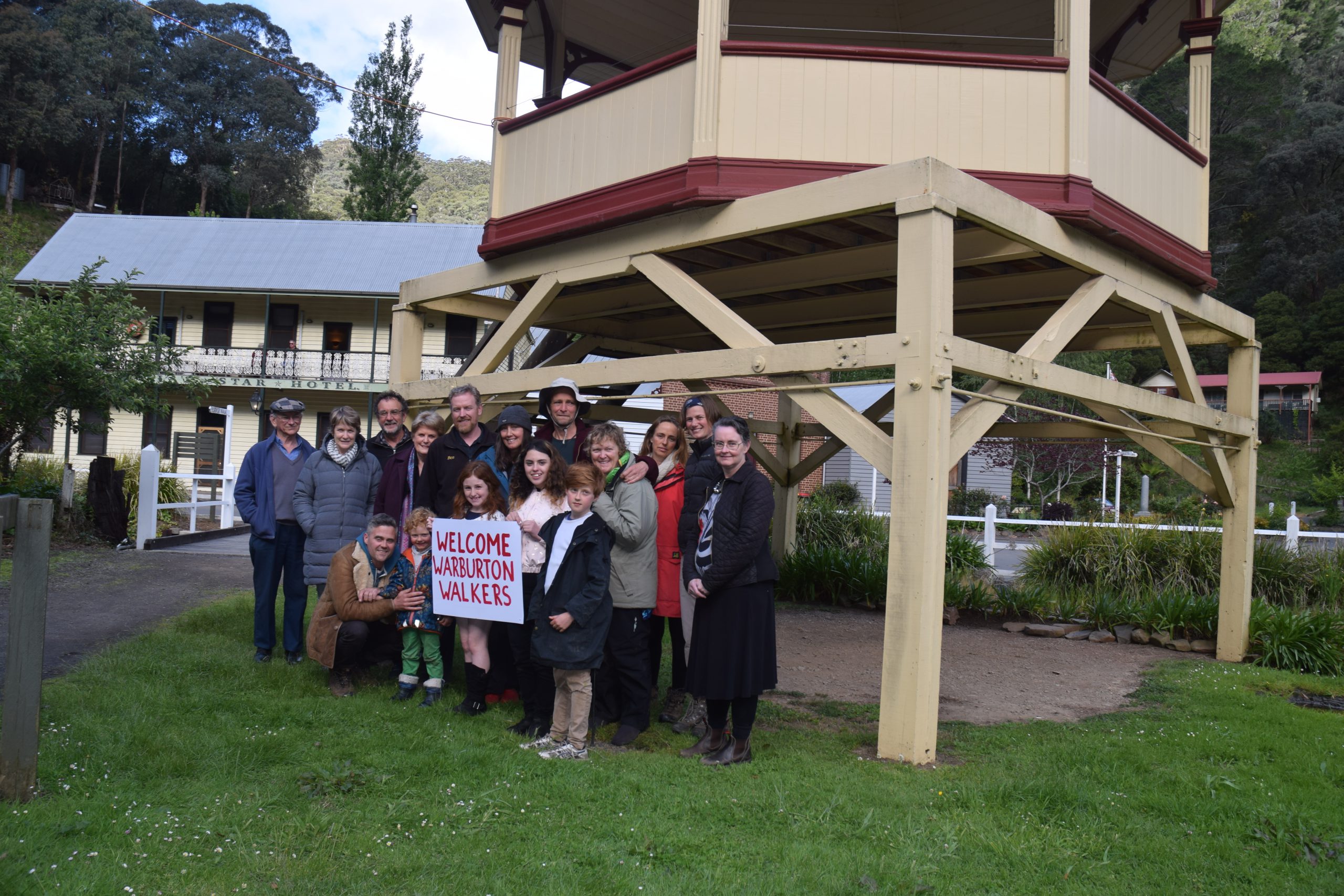 Three real-life explorers landed in the quiet, former mining town of Walhalla on Tuesday afternoon after completing about six days of hiking from Warburton.

Environmental educator Don Butcher, long-distance walker and historian Tiani Zia-Kane and Warburton resident and long distance walker Pam Mitchell took on the once-popular 120km walk with the goal of re-creating it along a slightly amended route.
Part of the original track is now under the Upper Yarra Dam and in closed water catchment.
The new route goes through Noojee, past Toorongo Falls, climbs Mt Baw Baw and then progresses down to Walhalla.
Hosted by Yarra Valley Ecological and Social Sustainability and Warburton Environment, and supported by the Department of Land, Water and Planning, the project celebrated, Dr Annie Yoffa, the first woman to complete the original track solo.
Born in 1890, Annie Yoffa was an academic, a psychiatrist and author who believed she could communicate with the natural world.
She published five books and continued her research while camping, where she was later murdered in the bush in the Dandenong Ranges.
Mr Butcher said the whole concept behind the project was to "get people out into the forest".
"This used to be a regular walk, so at Warburton we had a little send off. A local historian came along and told us a little bit about Annie Yoffa who… did the walk herself. She was quite an unusual woman, a woman ahead of her time," he said.
Ms Zia-Kane said the group had experienced rain, hail and snow.
"But it was wonderful. When you go walking in alpine country in alpine conditions that is what you expect," she said.
"The vegetation was superb, the birds are superb, the smell is superb.
"It assaults all your senses, a walk like that."
Ms Zia-Kane said she would "strongly advise" anyone to do the walk if they could.
"It's beautiful, those summer flowers are just starting and are worth having a look at."
Ms Mitchell said the walk had been an adventure and a learning experience.
"We saw everything from snow gums to fern gullies," she said.
"I'd love to see the track opened up, to have a decent hike that is close to Melbourne."
Warburton Environment president Karina Doughty said she hoped the track would become accessible to "many, many more and hundreds of thousands of people over time".
"We're hoping to make it an annual event."