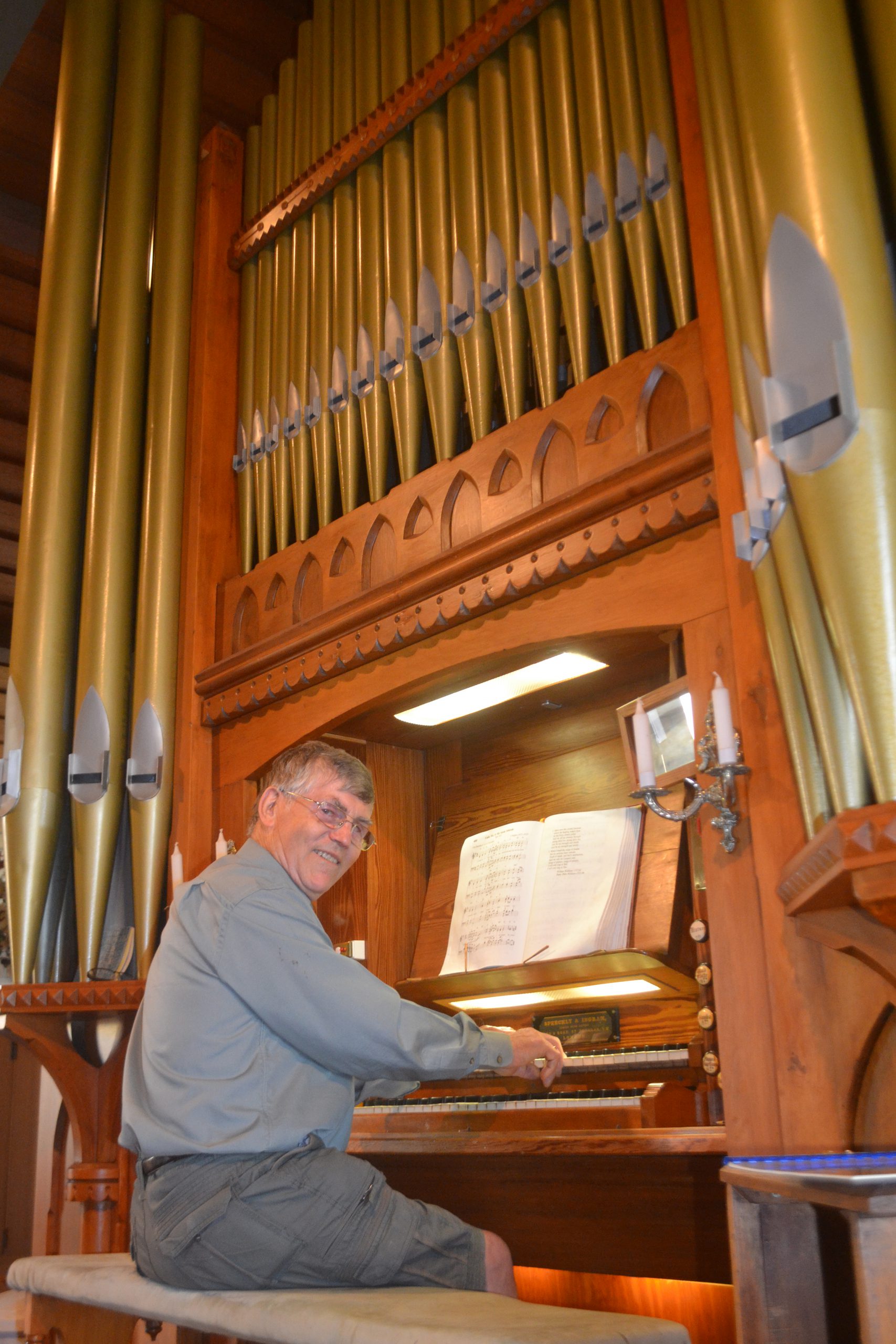 Two men's passion for the heavenly sound of pipe organs brought a classical wonder to the town of Morwell two decades ago.

The 144-year-old Speechly and Ingram pipe organ was manufactured in London and initially found its way to the Athenaeum Hall in Melbourne in 1873, the same year that it was built.
It was one of only two known pipe organs from the same manufacturer that had been exported to Australia, according to Morwell resident John Lagerwey, who plays the instrument at the St Andrew's Presbyterian Church in Morwell.
Mr Lagerwey had always been fascinated by the sound of a pipe organ while going to church as a young boy in Holland.
He said the instrument went to five different places until he and friend Rod Bennett saw an announcement that the Uniting Church in Melbourne was selling the dismantled pipe organ.
"The church had built another building and it won't fit so they had it in storage," he said.
After consulting an organ builder and finding that all the parts were complete but needed some repairs, the duo wasted no time and raised $20,000 to buy and restore the 3 metre by 6 metre musical wonder.
However, the restoration and the installation works to place the organ at the balcony of St Andrew's church were also a tall order.
"I've got to say that there are times that you think about it and say it's a big job but once you start you just keep on going," he said.
With a total of 700 pipes, the one-tonne organ was assembled part by part and fitted into the 1962 church building.
"We've got our heart and soul in getting it back in its original condition," Mr Lagerwey said.
In 1997 the historical pipe organ's sound was first heard during a church service in St Andrew's.
Mr Lagerwey said having the historical pipe organ, which now runs on electricity but originally worked with a person physically pumping air into the pipes, was a good investment.
This coming Sunday, November 19, the St Andrew's Presbyterian Church will celebrate the 20th anniversary of the pipe organ's installation with the playing of classical music from composers such as Sebastian Bach, George Frideric Handel, and Edward William Elgar.
The one-hour celebration will start at 2pm followed by light refreshments.
Mr Lagerwey hoped the church would keep the historical pipe organ even when he was no longer around.
"It will break my heart to see something like this go," he said.