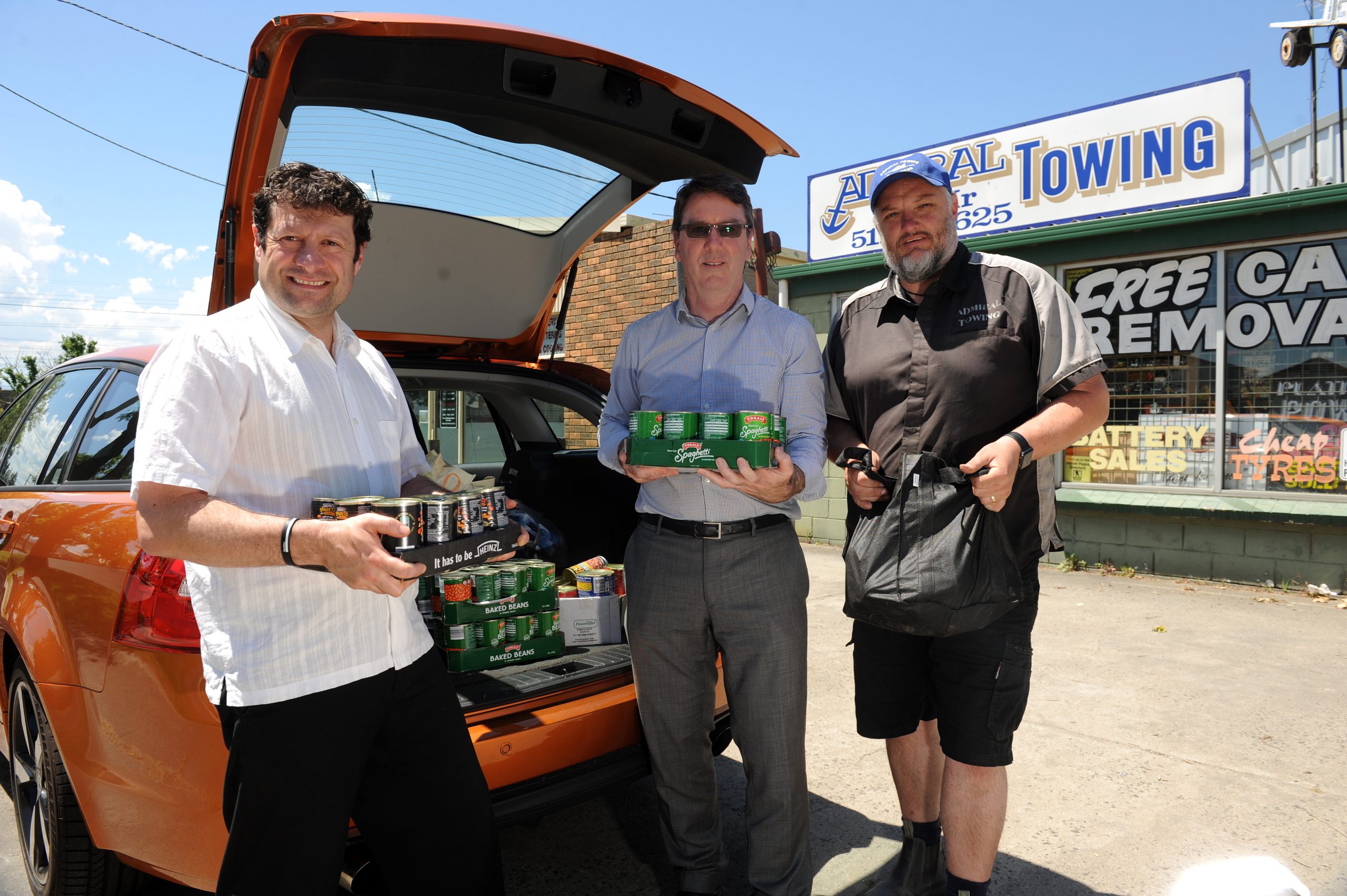 A blues festival held at Trafalgar East Hall last month raised more than $3700 for Quantum Support Services, an organisation that assists homeless people in the Latrobe Valley.

Trafalgar East Hall president and festival organiser David Gridley said the festival was an extension of Melbourne-based festival, Blues for Lost Souls, which raises money for the homeless in Melbourne.
"Blues had adopted homeless as their cause," he said.
"Our aim is to help homeless people in Gippsland so they don't have to move to Melbourne and add to the issues down there.
"Quantum is an excellent organisation in the Latrobe Valley."
Mr Gridley said it was the first time the festival had been held in the region.
"We had about 100 people there," he said.
"We've had really good feedback, everyone who was there had a really great time and a lot of people are mad keen for us to run it again next year.
"It was our first one, so we're hoping we'll get a couple hundred people next year."
Mr Gridley said there was a combination of local acts and acts from Melbourne at the festival.
"We got local acts and acts from Melbourne to get together and they all donated their time and the people who provided the sound and the Trafalgar East Hall, they all donated all their time and the facilities," he said.
"We got donated a whole heap of food as well that we're going to donate to Quantum."
Quantum Support Services general manager homelessness and community strengthening Allan Williams said the support of the festival would allow the organisation "to do more".
"We're always stretched, we're always short on resources, to get houses set up and get them furnished where they need to be, even just food supplies," he said.
"[We're] just trying to make do with not quite enough. So support like this goes a long way, we can get more people set up, and this food and personal products that just helps them get up and running."
Mr Williams said the festival also helped highlight the issue of homelessness in the local community.
"This sort of thing puts a spotlight on all of us here because in Melbourne [homelessness] is a fairly obvious problem, it's on the streets, people see it," he said.
"Down here we don't have that same issue. You don't walk around Morwell and Moe and see people on the streets in the same way. But we do have homeless and plenty of them.
"It is a more hidden problem, but it is no less existent here than anywhere else."
Mr Williams said Quantum had supported 770 families in the last financial year.
"Bringing the support here, having it support people here just helps spotlight that it really is an issue here even though it is not so seen as it is in Melbourne," he said.