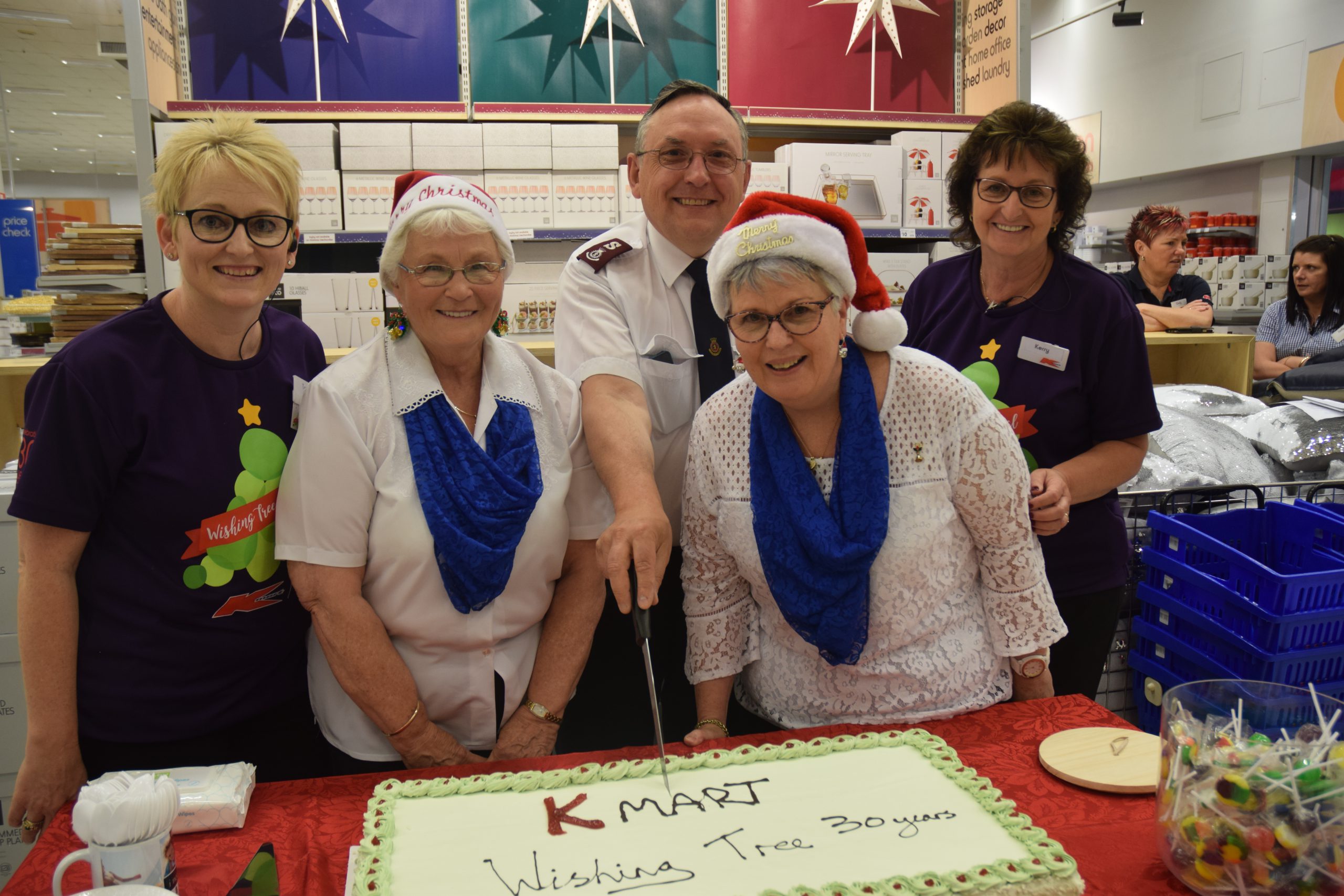 Christmas carols echoed throughout Traralgon yesterday during the launch of Kmart's Wishing Tree Appeal as members of the Valley Crooners Choir gathered inside the store to launch the charitable cause.
Salvation Army Morwell Corps Major Alan Milkins encouraged people across the Latrobe Valley to dig deep and donate in the lead up to the festive season.
"When we get the toys at the end of the campaign, we will distribute them between families in Traralgon, Morwell and Moe," Major Milkins said.
"People often go without meals or other staple items or put off paying bills to go and buy toys for their children because they don't want their kids to miss out.
"So by providing toys, we can save them a significant amount of money that they can then put towards normal day-to-day requirements like bills for instance."
More than 600 local families were helped last year.
Traralgon Kmart operations manager Kerry Jacobson said she was pleased with yesterday's launch which featured face painting and balloon twisting for the kids.
"We can't keep up with emptying the wishing tree when it gets closer to Christmas," Ms Jacobson said.
"So we ask people to dig deep and donate items suitable for a young kid right up to an older person.
Families requiring assistance through the appeal can visit the Salvation Army Latrobe Community Support Services located on Hoyle Street in Morwell.
"We've always had people come to us who are at the poorer end of the scale but we're now seeing the middle class squeezed a little bit more," Major Milkins said.
"Moe and Morwell have probably not had the same level of business and recovery that Traralgon has but we basically will distribute them on the basis of need."
For more information about the appeal, phone the Salvation Army on 5133 9366.