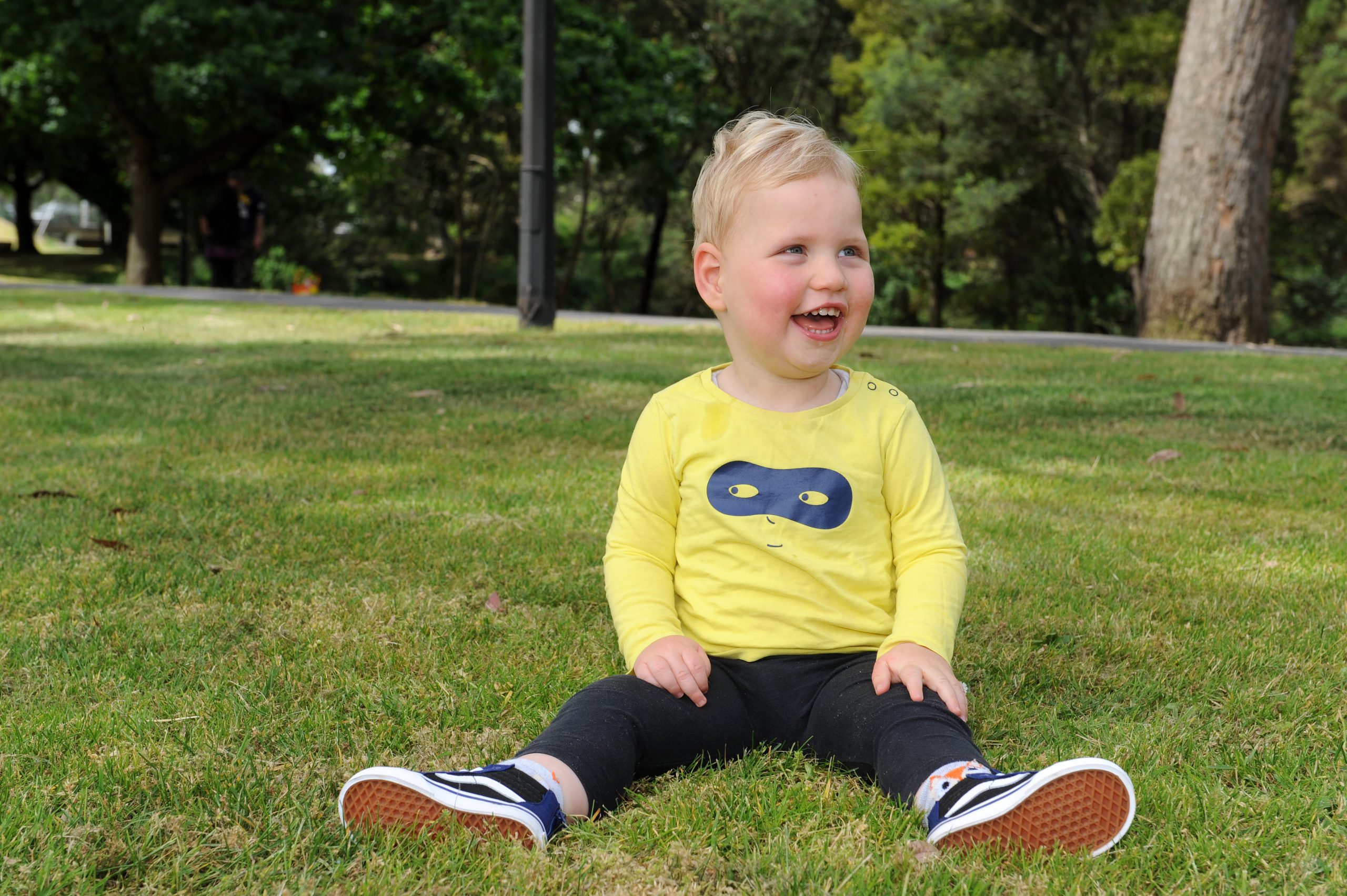 Yinnar South-raised mother Melissa Williamson thought her son Xander's appointment in April this year would be clearing him of anything serious.

She then left the room with a piece of paper with the words 'Pitt Hopkins syndrome'.
Ms Williamson went home and researched the term to find out her son, who is now nearly 22 months old, would be only the 11th in Australia and among 600 in the world with the rare genetic mutation.
"It's a random mutation; there's currently no cure and they don't know what causes it," the Bona Vista resident said.
"My husband and I don't share the gene, no parents do, there's only two in the world that have the gene.
"Most of the kids [with Pitt Hopkins syndrome] are considered non-verbal; the majority don't walk."
Ms Williamson said she first started noticing Xander wasn't meeting his milestones at about 10 months.
"He couldn't bear weight on his legs and couldn't sit up independently and was very quiet, wasn't babbling," Ms Williamson said.
Xander currently doesn't have any seizures or gastrointestinal issues, however since researching the condition she has found symptoms of the syndrome develop with age.
"He's the best little boy and if you looked at him you wouldn't even know there's anything wrong with him but he's at that age where it will become more noticeable; he's not walking, not crawling, not talking," Ms Williamson said.
"So we're pretty devastated. Every parent wants to have children and you want them to grow up, play footy, get married and have children.
"We hope he can someday maybe say 'mum' or 'dad'. I do believe he will walk. He's not crawling yet but he's getting close."
Part of Xander's recent achievements have come out of some intensive therapy at the Neurological and Physical Rehabilitation Therapy Centre in Sydney.
Ms Williamson said after two weeks of therapy in August Xander's body awareness increased and for the first time he started making babbling sounds.
"We couldn't ask for more," she said.
Xander will be attending another three-week intensive session in February and she hopes he could make the trip up to Sydney once every six months to provide him with the best opportunity for him to one day walk and to keep working on his communication skills.
She said if he didn't talk, augmentative technology was a possibility, however, their main focus was to get him mobile.
"With every milestone he does graduate a new milestone can be created. You don't really understand that until you have a child with a disability," Ms Williamson said.
"Because of the low muscle tone and all the developmental delays everything is really repetitive. While the other kids are out playing we're doing exercises building up core strength to learn to crawl."
She said there was a "long road ahead" as the next intensive therapy session alone would cost more than $10,000 and that was on top of the physiotherapy he is receiving locally which costs between $150-$200 a week.
"Hopefully NDIS will cover some of the costs but we understand NDIS is only going to cover the basics," she said.
Ms Williamson is hosting an open garden event on Saturday and Sunday, November 18 and 19 at the Citriodora gardens at 711 Old Telegraph Road, Crossover from 10am-4pm, with all proceeds going towards Xander's therapy.
Entry is $10 and includes Devonshire tea.
There are hundreds of roses, country gardens and a federation homestead and barn to see, and metal art will be on display to purchase.
Visit chuffed.org and find the 'xandersxteam' page to help the Williamsons provide more therapy for Xander.