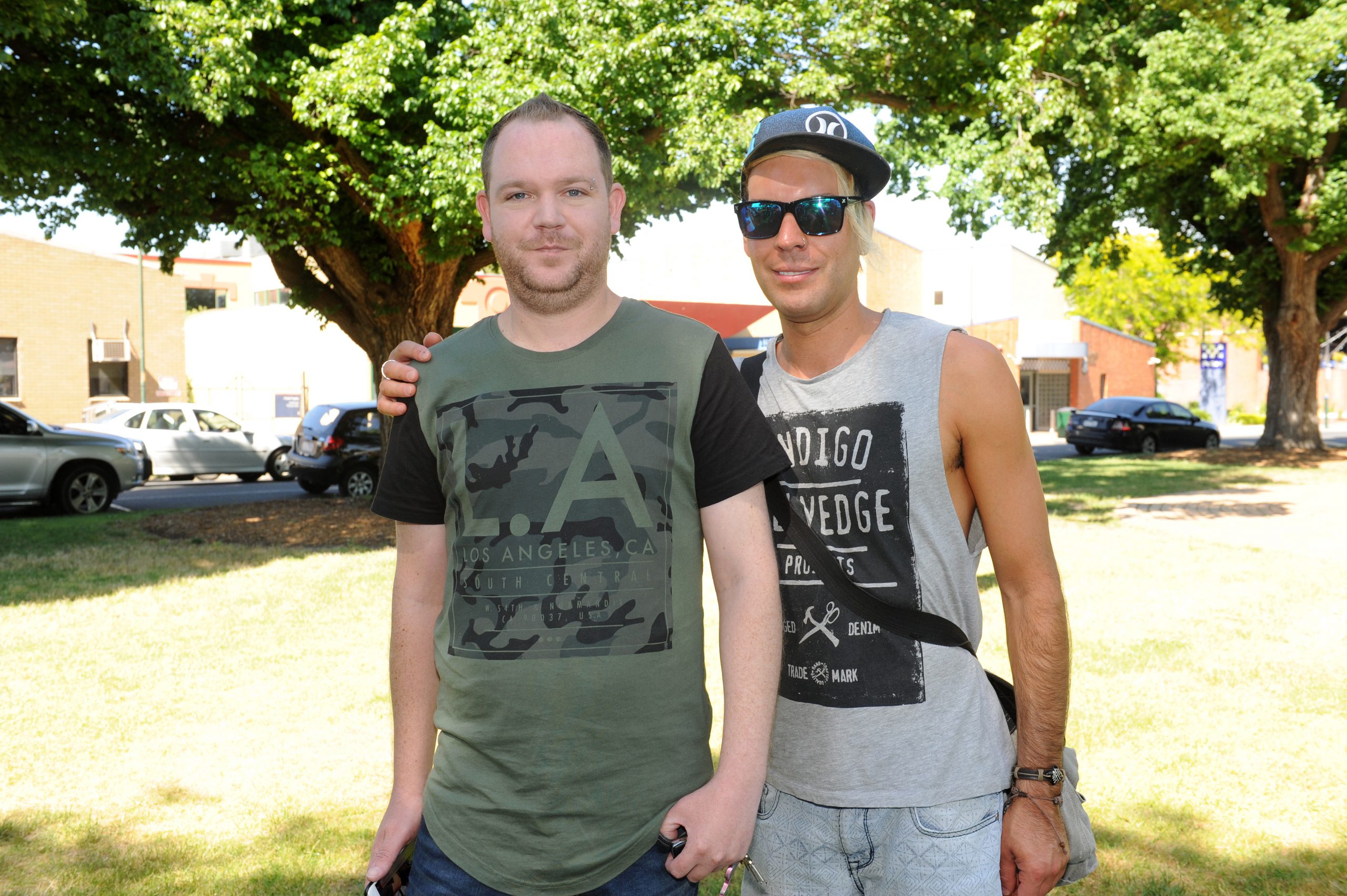 Small clusters of people gathered around smartphones streaming the postal survey announcement at Traralgon's Kay Street Gardens on Wednesday morning.
The results came at different times depending on internet speeds, however, the mood was one of resounding relief when everybody realised a 'yes' vote would be the winner.
Briagolong resident Jodi Ashley said she was fairly sure the 'yes' vote would get ahead, however, her heart was beating just before the announcement.
"It was exciting … it feels like a big warm hug from Australia," Ms Ashley said.
"I guess it's acceptance."
She said she wasn't sure if marriage was for her, however, she loved that she now could get married if she wanted to.
"It's a bizarre feeling because it's never been an option so I guess having it as an option now it's like, 'who knows'?" Ms Ashley said.
An emotional Traralgon teacher Sarah Lawless said she hoped the 'yes' vote would now lead to legislative change.
"There's been enough damage done in terms of the 'no' campaign and the hate speech that they spread that didn't need to happen and had no kind of truth to it," Ms Lawless said.
"We need to see some action now so we can move forward and talk about something else instead."
She said she would now be talking to a lot of people affected by the result and telling them how happy she was for them.
"My best friend she got married at the start of the year and they had to go to Hawaii to have a legal marriage," Ms Lawless said.
"They had a celebration here as well but just to know … they'll have the same legal rights for marriage that everyone else does; that means a lot to me."
Her friend, Traralgon resident Abbey Forte said she was now hoping "for a rock" following the announcement.
"We'll celebrate with our friends and family and other people in the community that are the same as us and we will be able to be a little bit more relaxed I feel, a little bit more equal," Ms Forte said.
Country Women's Association Traralgon Evening Branch president Kelly Abbott burst into tears with the announcement, and said the emotion was for her friends who deserved this right.
"But it's also for my sons who will hopefully one day be able to marry whoever they want to," Ms Abbott said.