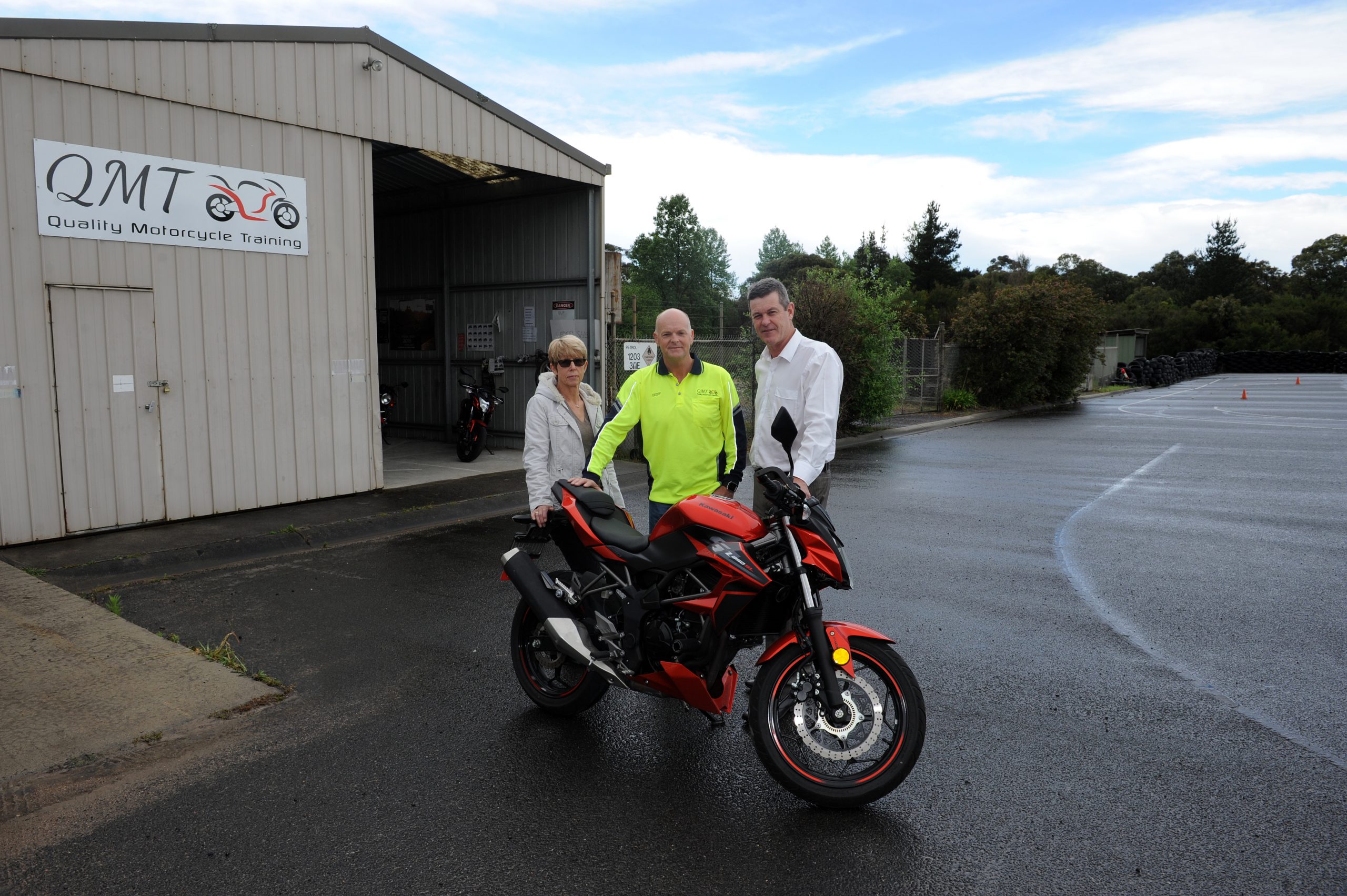 A Newborough business may have to close its doors if it cannot find a new, suitable location at which to operate.
Quality Motorcycle Training is the only accredited VicRoads provider of motorcycle training from Dandenong to Bairnsdale and has been operating for about 12 months.
QMT has been leasing a site that belongs to Wodonga TAFE which made a commercial decision not to renew the lease to the business.
QMT owner Geoff Gunn said if a new arrangement could not be established with the current leasee or another suitable location could not be found, he would be forced to close the business.
"If I can't find a new location, I don't have any option but to close," he said.
"If I can't operate the service, my trainers will have to find other work."
Because of the nature of the business, a potential site for QMT needs to meet specific requirements set out by VicRoads and Latrobe City Council, which Mr Gunn said were proving hard to satisfy.
"The hardest thing has been finding a location that is not near residential areas," Mr Gunn said.
"We need an area that is big enough and away from [residential areas] because of the noise of motorbikes."
Mr Gunn said there were also practical requirements that had to be met so the business could function effectively.
"The needs we have are for a bitumen area, approximately 45 by 25m, which I have to do linemarking on…then I need training facilities such as training room, an office, a storage area for motorcycles and equipment," he said.
"I've approached the Latrobe Valley Authority, but I don't quite meet their criteria because we don't employ enough people," Mr Gunn said.
"There are two casuals, myself and an office person.
"If we could expand, I could make two of those trainers permanent, but that is not enough for the funding criteria that has been set down."
Member for Morwell Russell Northe raised the issue in State Parliament last week and told The Express QMT only had until Christmas to find a new location.
"The closure of QMT will ultimately cause the loss of more jobs within the Latrobe Valley. With the closures of major employers, such as Hazelwood and Carter Holt Harvey it is imperative now more than ever that every job in our region is maintained," he said.
"With the closure of major employers in the region, we can't afford to lose four jobs and a critical service.
"The need is obviously there, because in 12 months QMT has issued more than 350 riding permits and licences.
"I'm calling upon all levels on government, to do all they can to facilitate an outcome for him."
Industry and Employment Minister Ben Carroll said the state government was working hard to create and protect local jobs, drive investment and generate economic opportunities in the Latrobe Valley.
"The Latrobe Valley Authority is a one-stop shop to give local workers access to the support services they need during times of transition," he said.
"We will continue backing local workers to give them the skills, training and personal support they need to find their next opportunity."