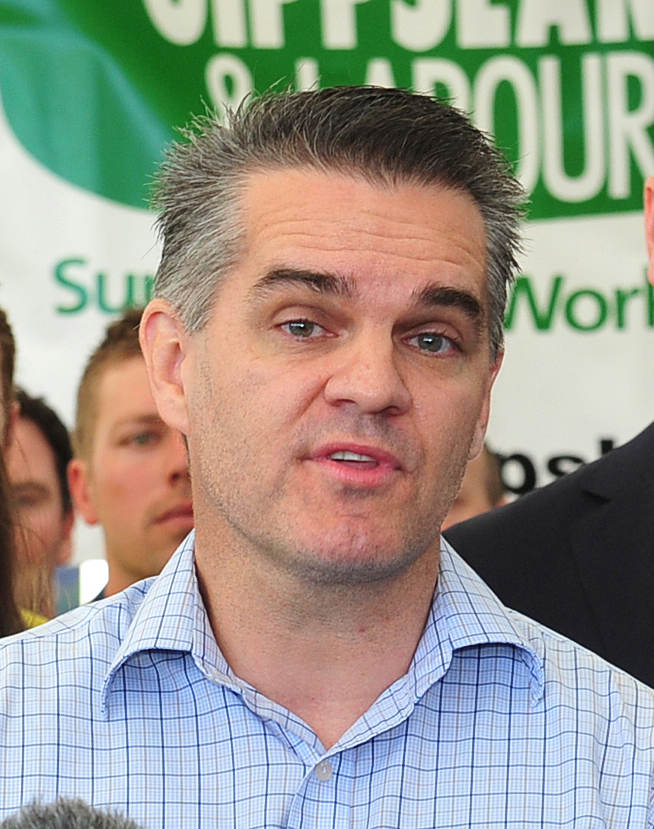 Former Hazelwood worker Mark Richards is expected to be named Labor's candidate this week for the November 2018 state election.

The ALP is yet to make a formal announcement but last week Mr Richard's only remaining rival for the position, Morwell Neighbourhood House manager Tracie Lund, conceded defeat.
"I was not a successful candidate in the recent preselection process for the opportunity to represent our community with the Labor Party at the 2018 Victorian State Election," Ms Lund said in a Facebook post.
A third candidate, former Labor federal candidate for Gippsland Shashi Bhatti, nominated for preselection but withdrew his candidacy soon after.
Thirty ALP members voted in the local preselection ballot before the organisational wing of the party cast its vote in Melbourne.
Ms Lund said the local branch members "felt the most effective and reflective representation they could offer the electorate is Mark Richards".
"Although I was unsuccessful, this outcome in no way diminishes the ongoing ambition and drive I have to keep raising the issues of our Latrobe Valley community," she said.
Ms Lund contested Morwell as an independent at the 2014 election, gaining 10.91 per cent of the primary vote off the back of community frustration in the wake of the Hazelwood mine fire.
The ALP is expected to formally unveil Mr Richards and its other election candidates now that the Northcote by-election, which was held on Saturday, has concluded.
Mr Richards was a CFMEU delegate at Hazelwood and a leading advocate for the $20 million worker transfer scheme which is expected to create 150 jobs for workers who lost their jobs in March through voluntary early retirements at other Latrobe Valley generators.
Independent Russell Northe has held Morwell since 2006 when he won the seat for the National Party.
Mr Northe took a leave of absence earlier this year to deal with personal issues and resigned from the party upon returning to work in August.
The Morwell MP is yet to declare whether he will contest the election, however, his decision to sit as an independent guarantees a three-corner contest at the November 2018 poll.
While Labor appears to have its candidate, The Express understands the Liberal and National parties are still in the process of preselecting their candidates.