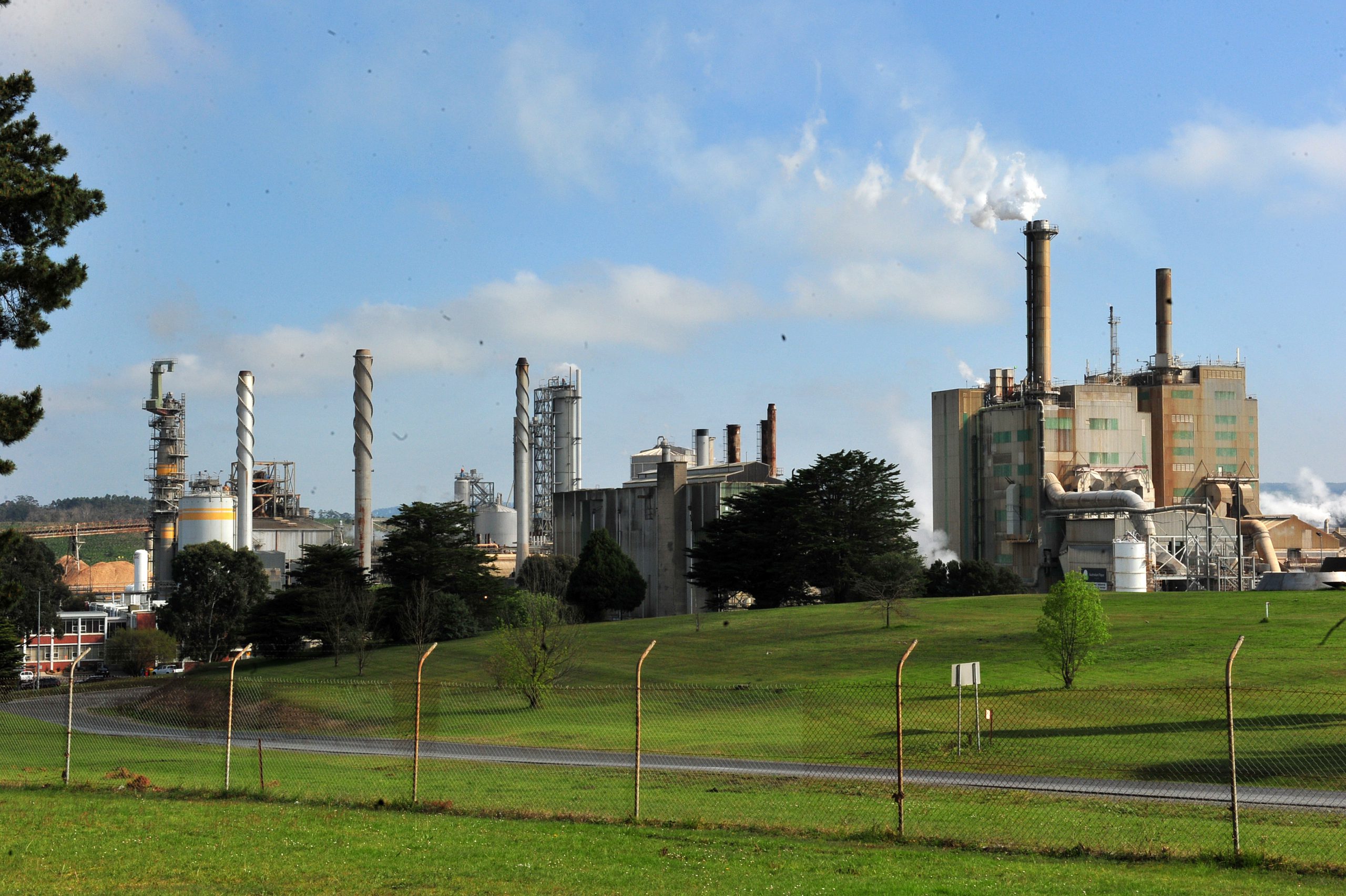 Victoria, through projects such as the biomanufacturing plans of Australian Paper in the Latrobe Valley, could lead Australia's push into the emerging bio-economy, according to the annual report of the state's forestry industry.

In the interim, a key achievement of the past year was the opening of the new Radial Timber mill at Yarram in South Gippsland, said the Victorian Association of Forest Industries report, released on Friday.
"The mill is a real boost for the local community, the wider Gippsland region and the timber industry in general," said the report.
However, the area of native forest available to industry fell to 450,000 hectares, or 5.7 per cent of the state's total forestry estate.
Most of this harvestable forest is in Gippsland. In 2016-17, VicForests harvested 2965 hectares, or 0.038 per cent of the total native forest area.
Other key events of 2016-17 included:
Total economic value of the native forest and plantations sectors reached $7.235 billion, with logs harvested worth $599 million.
A survey showed that all VAFI members planned to invest in 2017-18. Top barriers to investment were long-term wood supply, the price of land for expansion, and return on investment.
The value of Victorian forest product exports rose by four per cent to $722 million, with 71 per cent of VAFI members being exporters. Paper and paperboard made up about 47 per cent of exports.
VAFI now works in both plantations and native forest, and is no longer just sawmillers, but growers, managers, contractors and wood processors.
VAFI chief executive Tim Johnston said the world was transitioning to a bi-economy, which would build upon the unique strengths and properties of forest fibres – from their renewability, carbon sequestration capacity and recyclability.
"Australia is well placed to address this global transition, and Victoria can lead the charge," he said.
In Victoria, Australian Paper aims to create a bio-manufacturing hub in the Latrobe Valley that could stimulate hundreds of millions of dollars of investment and generate several thousand jobs.

The company is now assessing the viability of expanding its existing 50-megawatt biomass plant at the Maryvale mill to form the core of a bio-manufacturing facility which would use lignin extracted from trees to make a range of high-tech, renewable bio-products.

On climate change and carbon, Mr Johnston said both the United Nations Food and Agricultural Organisation and the Intergovernmental Panel on Climate Change have stated that the use of forests for energy and wood products may be one way to sustainably cut carbon dioxide emissions.
"The practice of sustainable harvesting and regeneration stores carbon in wood products, as well as in regrowth forests," he said.
Low emissions timber products also reduced demand for alternatives such as steel and concrete, which embody far greater carbon emissions in their manufacture, he said.