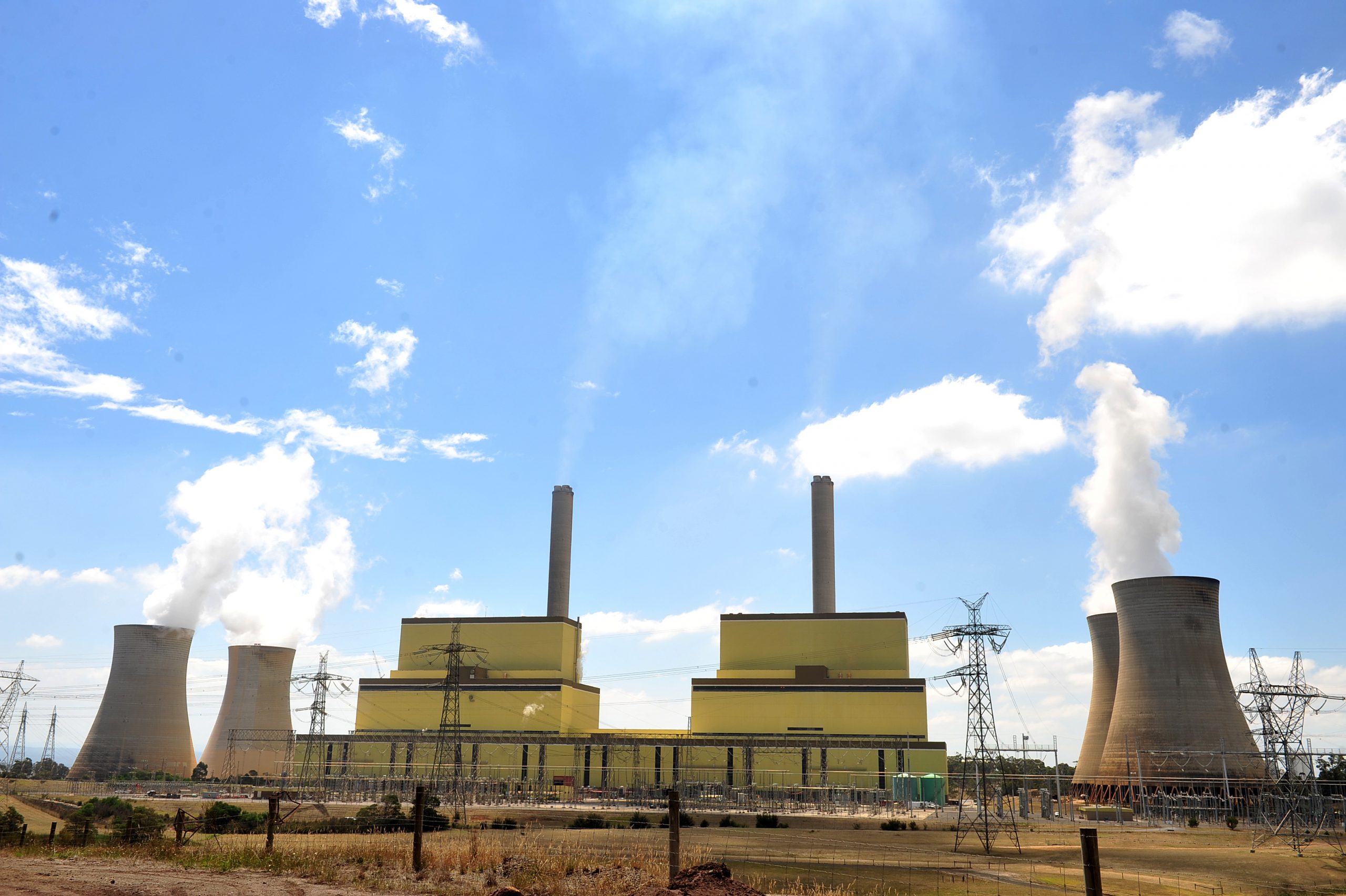 Twenty-five operator jobs could be lost at Loy Yang A as owner AGL considers a plan to reduce the number of station operators working each shift from February next year.
The planned cuts are laid out in an operations staffing levels document obtained by The Express on Friday which details AGL's plans to reconfigure its staffing structure.
Currently, the station has five operations groups, made up of control room and field operators, plus a relief group used to replace workers from the respective groups when staff take annual leave.
But under the restructure AGL intends to cut its relief group and allocate relief staff to the existing five operations groups.
CFMEU Mining and Energy Division Victorian branch secretary Geoff Dyke said plans to reduce the relief staff could mean workers would be unable to take leave during peak periods like school holidays and long weekends.
He fears a change in the structure could deny ex-Hazelwood staff job opportunities under the Worker Transfer Scheme
"Currently [AGL] is flagging that they want to cut 25 jobs … and AGL are looking to reduce the numbers that provide coverage for annual leave to a minimum," Mr Dyke said.
While relief staff could be moved into one of the station's operations groups, Mr Dyke said AGL was attempting to reduce its operations staff across the board.
"Hypothetically, if we had 15 staff in the relief [group] and AGL moved three relief workers on to each line, that would be all well and good," Mr Dyke said.
"But what [AGL] is saying is where there is 15 on a general line, they want to reduce the numbers down to 12 so there might only by two relief staff in each group."
"That means there's a reduction in those who are on the line and there's potentially a reduction in the relief coverage as well."
The matter will likely be heard by the Fair Work Commission as the CFMEU continues to dispute the proposed reduction in numbers and relief ratios with AGL management.
Mr Dyke said a change in staffing structures could leave workers unable to take annual leave and lead to fatigue and other health implications.
"We've seen it before. At Yallourn [Power Station] the average accrued leave was 33 weeks some 12 months back and people have huge amounts of leave because they can't take it due to how low the relief ratio is," Mr Dyke said.
"We don't believe there is any need to cut jobs, this is simply profiteering at Latrobe Valley's expense and there needs to be a reasonable amount of relief coverage so that people can access their leave."
He said more than 250 people across the Latrobe Valley's generators had indicated they would be willing to retire early under the Worker Transfer Scheme but was concerned ex-Hazelwood employees were missing out on job opportunities.
"The company are saying they're not going to make people redundant, it will be natural attrition but where a lot of the attrition is coming from at the moment is under the [Worker Transfer] Scheme," Mr Dyke said.
"AGL appears to be using the early retirement scheme to encourage people to leave but they don't seem to be replacing them. It's simply not good enough because there's plenty of Hazelwood workers out there who need jobs."
In a statement, AGL said its move towards "a more efficient and flexible team-based roster" was in accordance with the new enterprise bargaining agreement reached with staff and unions earlier this year.
"We believe we have more than sufficient relief coverage within the station operations rosters to allow employee leave," a company spokesman said.
"Consultation on station operating staffing levels has been ongoing with employees and the unions."
AGL aid since October last year it had employed 92 new staff members, of which 35 were ex-Hazelwood workers employed under the worker transfer scheme.
"At AGL Loy Yang 34 employees have left under our Early Retirement Scheme since the Scheme opened in May but we have employed 62 staff, of which 35 are ex-Hazelwood," he said.
"AGL Loy Yang has taken on the largest amount of ex-Hazelwood workers under the Hazelwood Worker Transition Scheme."