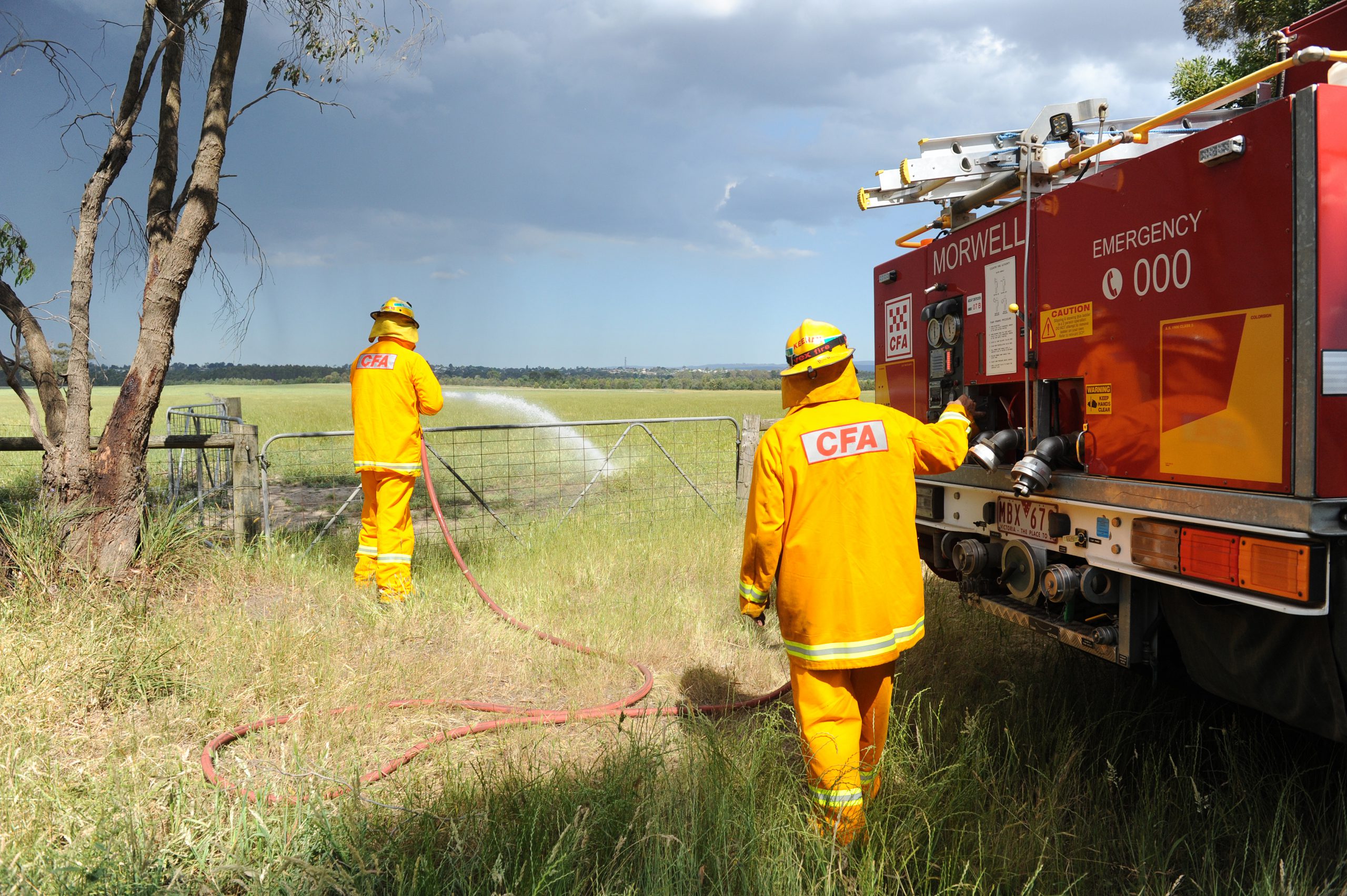 Gippsland is not likely to face a catastrophic fire season with multiple fatalities, but bushfires would be inevitable due to a "record" build-up of fuel loads, according to a Gippsland-based bushfire scientist.

Former CSIRO bushfire researcher David Packham said that if expected forecasts continue, the high fire danger period could hit around the end of February.
"There can be some bad fire days before then, but I would not expect any disaster fires. One big rainfall event in December would reduce this fire season to a non-event," Mr Packham said.
"Another careful look at the season will be necessary around Christmas to confirm that this year is not a problem."
Mr Packham said current highs tracking over Tasmania were resulting in moist easterly winds for Victoria, meaning that summer fires would be small and low.
He said it could become more serious for the state if the highs shifted north which would create hot and dry winds.
Mr Packham said that although areas around Orbost, Lakes Entrance and Licola were already dry, it should not be as extreme as other years.
He warned there would be the odd day that would produce fire conditions that couldn't be stopped, which could cause property losses.
Mr Packham called for more science-based burning regimes to control fuel loads in the bush.
"Our bush is in a terrible condition due to the lack of indigenous-style burning, which needs to be based on good science," he said.
"We will most likely have a few fires, now unstoppable because of the neglect of our forests and subsequent record fuel loads."
CFA District 27 acting operations manager Shane Maynard warned that although outlooks are not catastrophic, the region is still risky.
"If the wind and temperatures are right, and humidity is low, the bush will burn," he said.
Mr Maynard said local fire restrictions would come into force on December 4 until around April, but could be extended if conditions worsened later in the season.
"We are not in fire season yet, but there have already been significant fires. You only have to have a two-hectare fire, and if there is a house in the middle it will burn," he said.
"The litter in the bush is already starting to dry out rapidly. In some locations we've already had bushfires, but because it's early, they haven't escaped but on the wrong day, it could be a different story."
Mr Maynard urged property owners to act now and start clearing their homes in preparation for summer.
"If people have not made early decisions, or secured their properties, there may be worst case scenarios in which people may be killed there is always that risk.
"If people think that towns don't get burnt, then think back to 2014 when fires came to the edge of Morwell."
He said factors including out-of-control burn-offs, unattended campfires, arsonists, or acts of nature such as lightning strikes were likely culprits for starting fires.
"There will be no tolerance for people burning without a permit, or burning on total fire ban days. They will be prosecuted by the police and face court," he said.