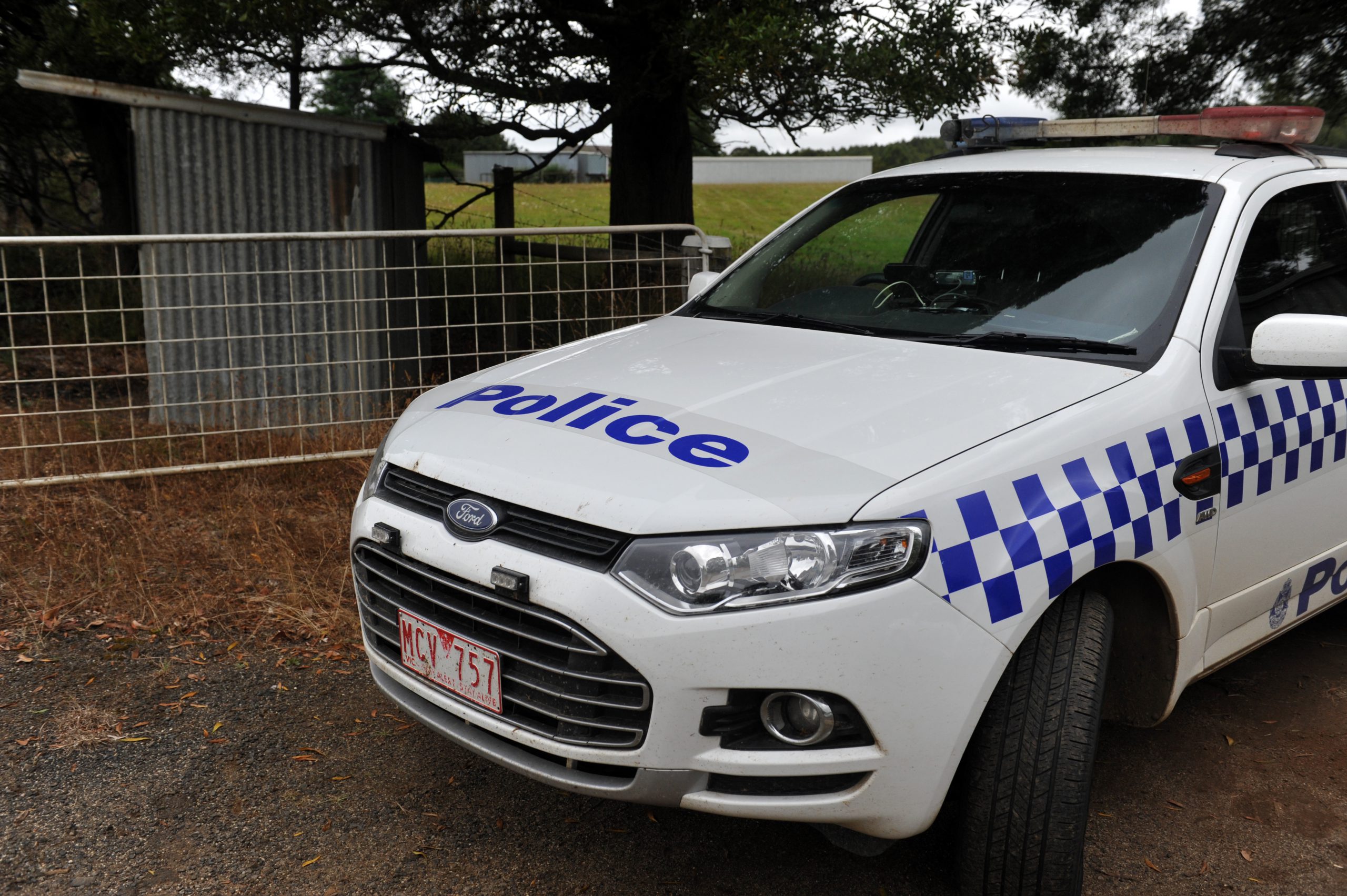 Drug driving is on the rise, according to one of the region's top traffic cops.

The claim comes just days after six Latrobe Valley drivers were nabbed behind the wheel allegedly with illegal substances in their system.

Cannabis and methamphetamine, also known as ice, were the main drugs detected in motorists, according to police.
Latrobe Highway Patrol Sergeant Mick Williams said there had been an increase in drug driving across Victoria, compared to drink driving, in recent years which he said related to a change in societal attitudes.
"It's simple. Drugs are cheaper and more accessible for a lot of the drivers we're detecting," Sergeant Williams said.
"We're detecting a lot more drug drivers now than drink drivers.
"Across the state there's more detections of drugs in fatal collisions than there is with alcohol."
Four men and two women allegedly returned positive readings to roadside drug tests over the weekend.
Sergeant Williams said it was disappointing despite "an abundance" of information and education freely available to discourage people from drink or drug driving.
On Friday night, a 36-year-old Moe man allegedly returned a positive reading to a roadside drug test after he was pulled over on Dinwoodie Drive, Newborough about 7pm.
Later than night, a 26-year-old woman from Glengarry was allegedly caught with drugs in her system after police stopped her on Traralgon-Maffra Road, Glengarry.
Then on Saturday, three people were allegedly caught driving under the influence of drugs at Traralgon in a three-and-a-half hour period.
The drivers were a 39-year-old man, 32-year-old woman and 32-year-old man, all from Traralgon.
It followed a sixth driver, during the same shift but on Sunday morning, when a 35-year-old man from Moe allegedly returned a positive result to a preliminary oral fluid test after he was pulled over on Narracan Drive.
"Taking cannabis or any drug for that matter has a similar affect to you on your ability to drive a vehicle the same as being drunk does," Sergeant Williams said.
Victoria Police Road Policing Advisor Senior Sergeant Jason Hullick said one in every three drivers drug-tested in Gippsland was returning a positive result.
"That doesn't mean that every third driver is drug-affected, it just means that one in three that we drug-test returns a positive result," Senior Sergeant Hullick said.
"We use intelligence and input from the community, like we do with any police operation, to make sure we're tasking and responding to emerging trends whether that be an individual person or problem areas.
"Of course that is complemented by the random roadside drug and alcohol testing that we conduct across the region."
Motorists allegedly caught drug-driving at the weekend were expected to be charged with driving under the influence of an illicit drug pending a subsequent oral fluid test.