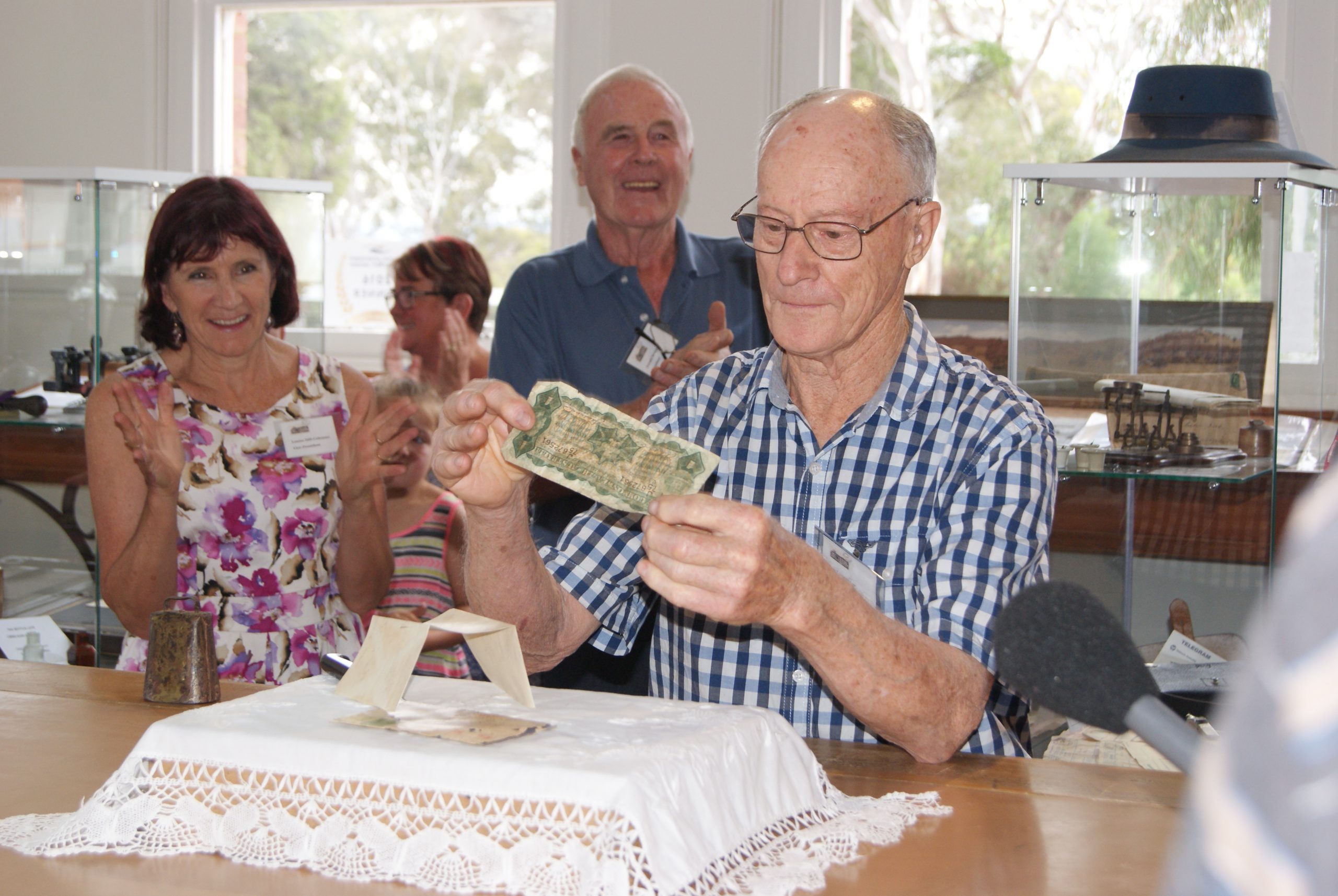 About 100 people gathered at the Heyfield Museum on Sunday to witness the opening of an 87-year-old letter found in the historical building recently.

The letter was discovered by Heyfield and District Historical Society member Ron Lancaster while he was cleaning out some pigeon holes from the former town post office turned museum.
The letter was addressed to Traralgon resident and saddler H J Ford and was stamped, franked and registered.
Historical Society member Louise Hill-Coleman said the much-anticipated letter opening ceremony revealed the letter was sent by Mr and Mrs R W Clark of Clark Street, Heyfield and included a 1927 pound.
The money inside the letter was to pay for a saddle their son had purchased from Lloyd.
"Their son had been in New South Whales for the past 18 months and he owed them [Lloyd] money, they were just paying for it," Ms Hill-Coleman said.
"The pound note was about a week's wage at the time."
Ms Hill-Colemand said Mr Clark was a drover and was well-known around Heyfield at the time.
"The person who opened the letter, who found the letter [Mr Lancaster] said he knew the sender from Heyfield," she said.
"A few people knew him. He used to drove cattle from Omeo to Wonthaggi about 800 at a time and he used to stop at different farms."
Ms Hill-Coleman said the descendants of the Clark family live in Heyfield still.
"Someone phoned them and they came down," she said.
"They donated the letter back to the museum."