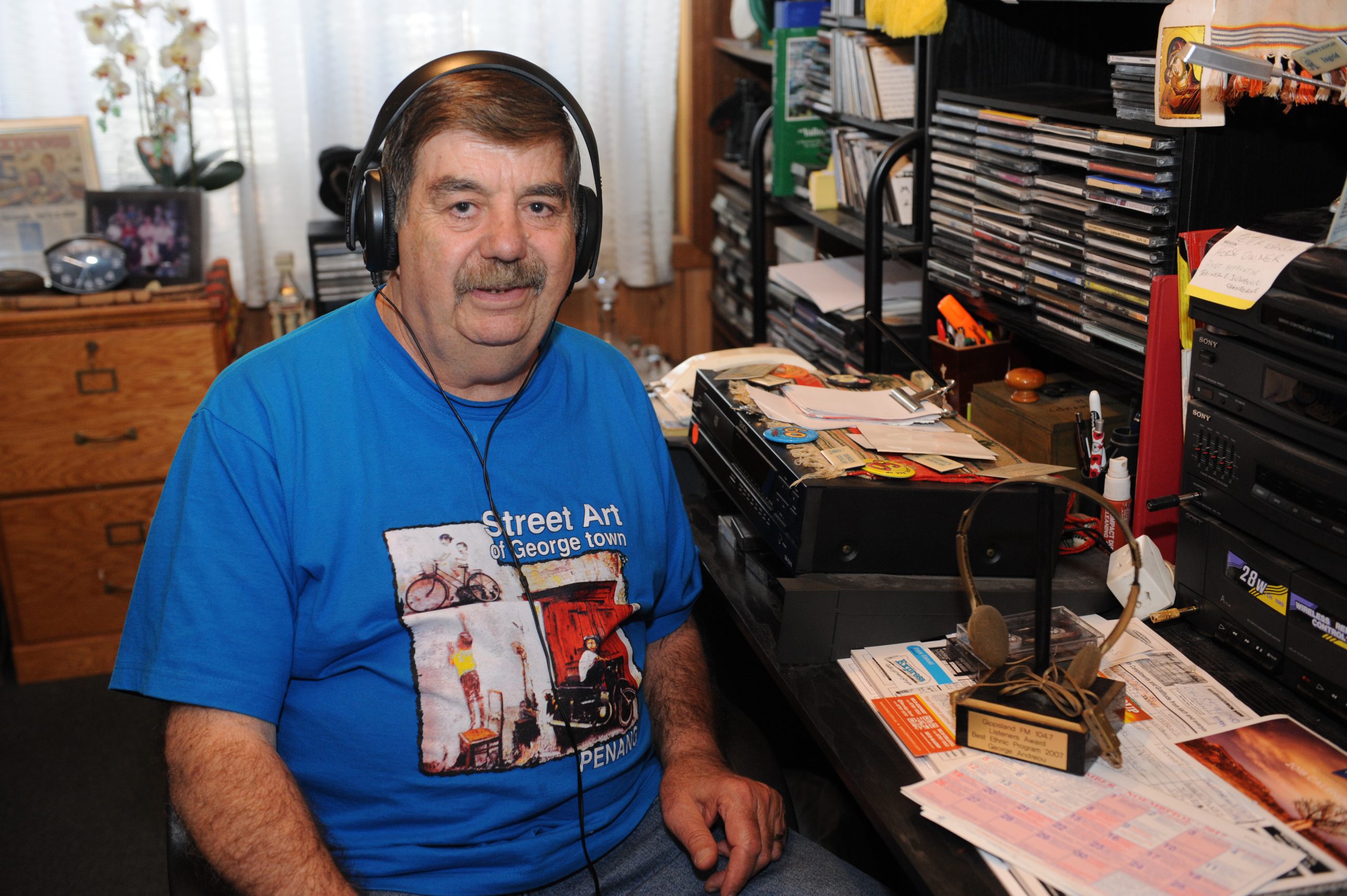 "It's an achievement the whole of Gippsland should be proud of."

Those were the words of Gippsland FM presenter George Andreou, one of the station's longest-serving broadcasters, as he reflected on the station's 40-year history.
Since 1977 Mr Andreou has presented the Greek Variety Program week-in, week-out on a Tuesday night between 7pm and 9pm.
Recently the 71-year-old was informed he was the longest-serving Greek broadcaster in Australia, following a call from a presenter at Melbourne-based multicultural radio station 3ZZZ.
"I had a phone call from a guy there who called me up a few months ago and congratulated me," Mr Andreou said.
"I said to him 'what are you on about' and he told me that he had been doing some research [and] found out that I was the longest [serving] Greek presenter in Australia … I told him to 'get out of it' because I couldn't believe it."
Radio has not always been in the Morwell resident's blood.
Mr Andreou became involved with Gippsland FM, originally 3GCR, after moving to the Latrobe Valley in 1974.
"I was working in the backyard and listening to the radio and all of a sudden Greek music started playing," Mr Andreou said.
"The announcer, Peter Politakis, was speaking broken Greek and I thought to myself 'I've got to meet him'.
"So I ran into him in the church and he invited me to the station. Back then we were broadcasting from a tin shed in Churchill and I guess the rest is history."
Mr Andreou worked for the State Electricity Commission as a storeman for about 30 years, later becoming a time keeper before retiring in 2015 as a personal carer at an aged-care facility in Churchill.
Mr Andreou said the feeling was "hard to describe" when he sat behind the microphone but he was proud to bring the community together through a common interest.
"The reason I've kept doing it is because of the support I've received from the Greek community and they've always supported us," he said.
"We give them our best and keep them up-to-date with the sports, interviews, news and music from Greece."
It would be remiss to not acknowledge Mr Andreou's wife, Ingrid, who has been part of the Greek program since its inception, answering incoming calls to the program.
"My wife, Ingrid, I'm very proud to have her with me on every program," Mr Andreou said.
"Part of our program is a request section where people ring through and request a song for a wedding, anniversary or birthday. Ingrid talks to them and writes the messages down so I can read them in Greek."
Mr Andreou said he hoped to remain behind the microphone. while his health holds up and the support from the Greek community continues.
"I hope I can keep doing it for a few more years … honestly I still can't believe I'm around."