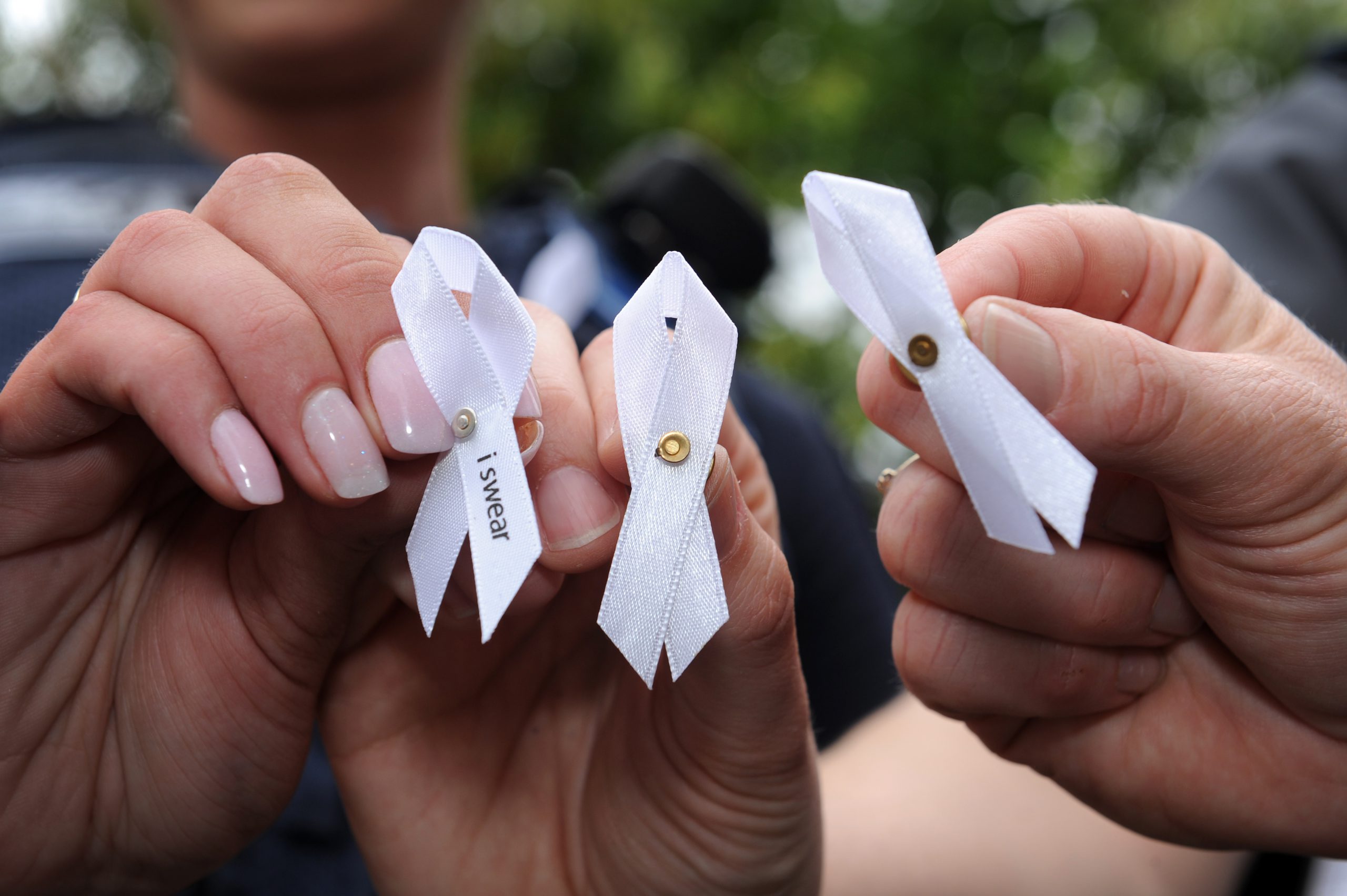 VIOLENCE against women will not be condoned.

It was a simple message issued by police ahead of White Ribbon Day on Saturday which aimed to stamp out violence against women across the community.
Tasking and Coordination Acting Inspector Alan Rumble said it was important for people be aware of signs of violence and implored community members to take a stance against the growing trend.
"It's about wearing the symbol to acknowledge that [it] is significant. It's something we need stand up to and make a pledge that we won't commit violence against women," Acting Inspector Rumble said.
"We certainly won't condone it and we won't remain silent about violence either. This is a time for the community and police to come together and make that a pledge to provide a safe environment for women."
He said despite the Latrobe Valley being ranked the highest local government area across the state for family violence per 100,000 people, police were working with support services to address the issue.
"We're significantly over-represented in family violence [in Latrobe] … police accept that and we in conjunction with our partners, take responsibility and we're being really proactive in the family violence space," Inspector Rumble said.
"It's up to us that we might not be part of it or we might not like it, we need to support each other and stand up against it."
It comes as local police plan to strength their family violence unit with detectives in the coming months.
People in crisis can phone Quantum Support Services on 1800 242 455.