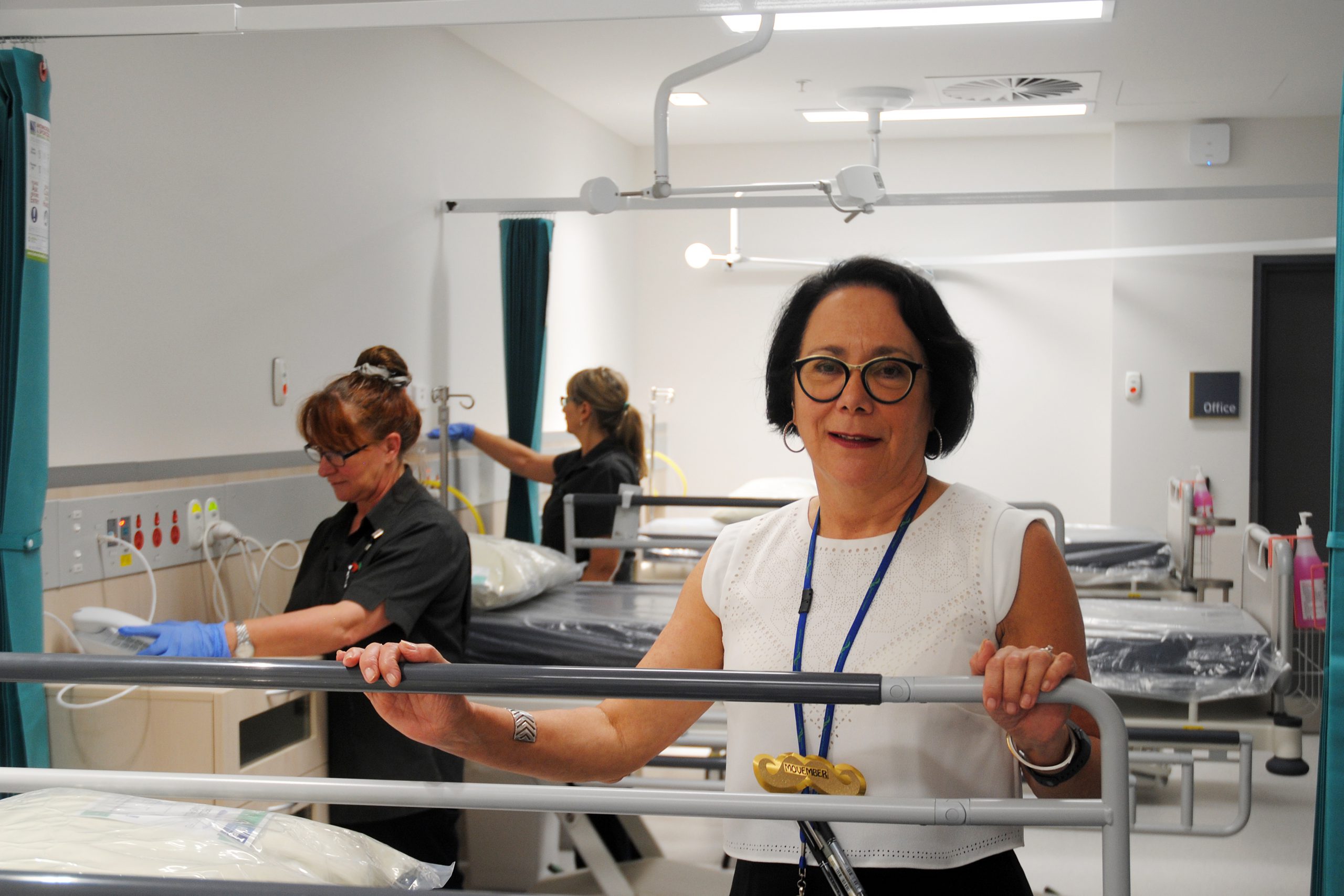 It has taken almost two years to build, but from 7am Monday, Latrobe Regional Hospital will open the doors to its new emergency department.

The department will feature additional care points in a brighter, larger and less-crowded environment for people who require emergency assistance.

Latrobe Regional Hospital chief operating officer and chief nurse Amanda Cameron said she was pleased to see the expansion come to fruition after planning started more than half a decade ago.

"We're very excited to be finally moving into our new building and to see how well the new building will service the community," Ms Cameron told The Express.
"Our fast-track area has expanded from the old emergency department so we now have three consulting areas and four cubicles that we can use as our fast-track for patients who may come to the emergency department with lower risk-type conditions. They can be seen very quickly and then discharged home."
It comes as the hospital will be home to a new hybrid catheter laboratory, meaning patients who require a cardiac catheterisation or coronary angiogram will no longer have to travel to Melbourne, from next year.
The laboratory will also be used as a standard operating theatre.

Ms Cameron said the former main reception area would be staffed by volunteers in the future to provide directions around the hospital.

"For people who live in the Latrobe Valley … and maybe further afield, it's a much bigger emergency department, it's a nicer environment for people to come to and it's not as crowded," Ms Cameron said.
"The community needs to be assured that all the services will be up and running and also that all our emergency services such as the fire and Ambulance Victoria are aware that we're opening on Monday."
Ms Cameron said the emergency department, which receives about 34,000 patients annually, would hopefully experience a reduction in waiting times for people waiting to visit a medical practitioner.