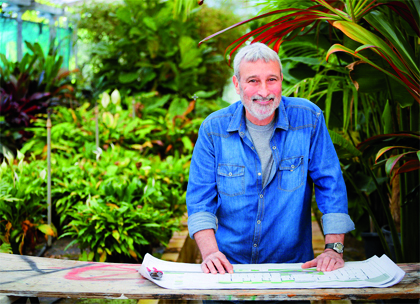 Don Burke will not be removed as patron of the Victorian Pet Dog and Novice Breeders Association despite accusations he sexually harassed and bullied women throughout his two-decade television career.
Mr Burke was last month named patron of the Morwell-based organisation, created to represent dog owners on government advisory issues as well as the promotion of responsible pet ownership.
The association's founder, Morwell resident and criminologist Alan Guthrie, said Mr Burke "will not be asked to step down" .
But Gippsland Centre Against Sexual Assault chief executive Fiona Boyle criticised the VPDNBA's response and called for Mr Burke to be stood down pending an investigation.
The allegations against Mr Burke were revealed on Monday in a joint investigation by the ABC and Fairfax Media which alleged Mr Burke had acted indecently towards former female employees.
Mr Burke has since rejected most of the claims and said he had "no recollection" of explicit claims of predatory workplace harassment in an interview with Channel 9 on Monday night.
"I have communicated with Don in the past 24 hours and stated [my] support at this time," Mr Guthrie said earlier this week.
"Mr Burke's previous historical alleged conduct appears, on face value, to be inappropriate."
The Express is not suggesting Mr Burke acted indecently.
Mr Guthrie said he believed the criminal justice system would address the allegations accordingly and described Mr Burke's situation as "murky waters".
"I will never entertain trial by media," Mr Guthrie said.
"Whilst I am truly sympathetic to any alleged victim, as a retired [independent third person], I am also mindful of the health and wellbeing of Mr Burke.
"Also for the record, this is not my decision solely, but one from a steering committee that for the record is all-female bar myself. Not that gender should matter."
GCASA said VPDNBA's response could have an impact on sexual assault victims.
"In any organisation you would stand a person down while they're being investigated, that's for their protection as well," Ms Boyle said.
"You wouldn't want further incidents or allegations to occur [and] when you don't know the outcome of an investigation, you need to err on the side of caution.
"I would image you wouldn't want Don Burke coming to your event for that exact reason."
Ms Boyle said the allegations made against the star could trigger or exacerbate a range of issues for people who had been victims of sexual assault.
"Obviously we want these stories in the media because that's how we feel the prevention of sexual assault can occur through raised awareness," she said.