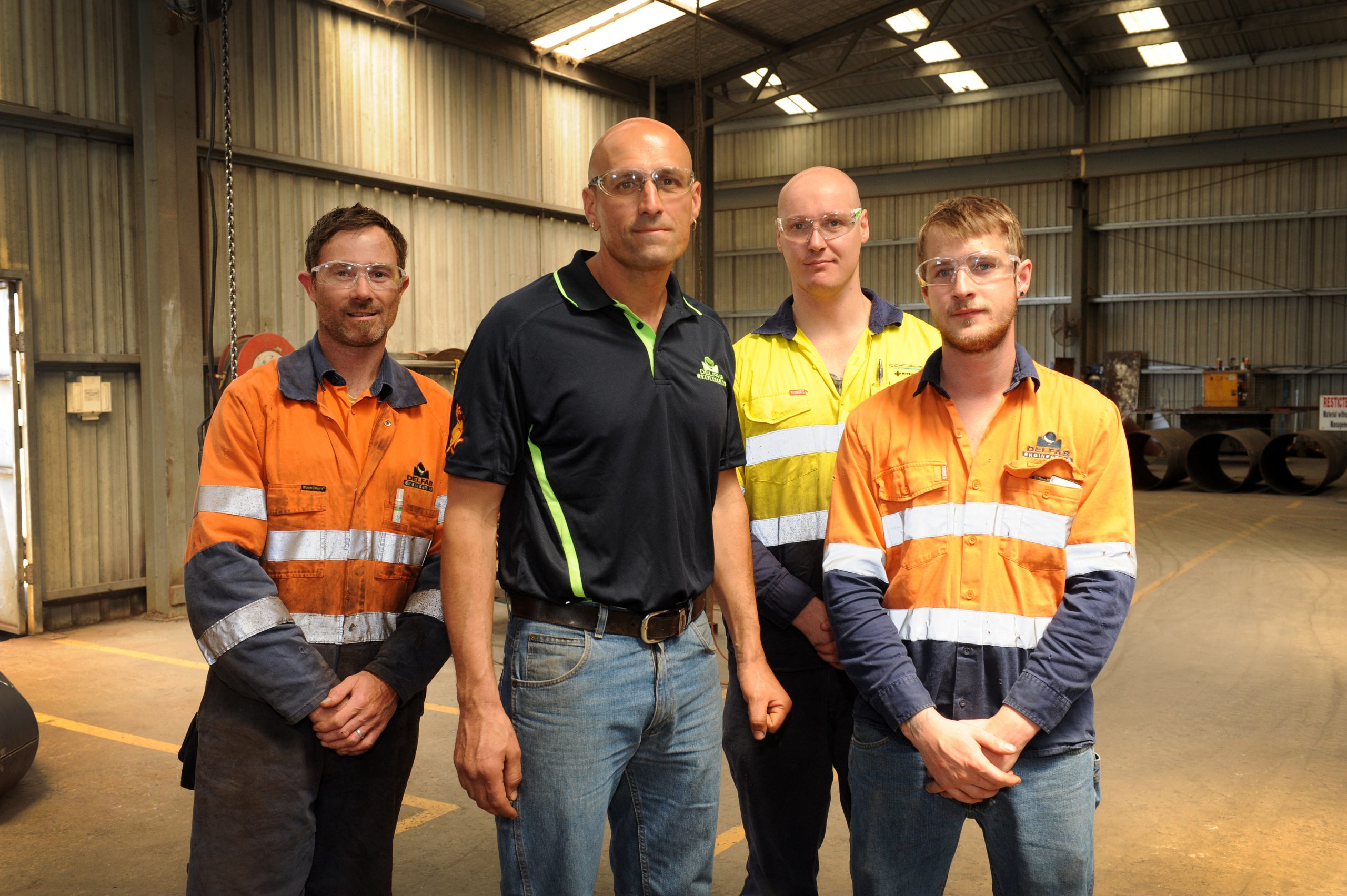 Moe business Delfab Engineering is participating in a program to improve its ability to bid for and win government tender contracts.
The Industry Capability Network is a not-for-profit body that helps match local industry with business opportunities and is working alongside the Latrobe Valley Authority to boost the capabilities of local businesses.
Delfab Engineering team member Michael Calleja said he saw the ICN as a tool to help bring the company new projects outside of current business.
"It is making us aware of other projects and opportunities outside our current clientele," he said.
The company will attend a briefing on the upcoming metro tunnel project which will create a new end-to-end rail line from Sunbury to Cranbourne/Pakenham with capacity trains and five new underground stations.
Mr Calleja said about 90 per cent of the company's work had historically been power industry-related.
"But with what has been going on in that industry, we have to look a bit broader to try and secure the long-term future of the business," he said.
"We have sort of solely concentrated on supporting manufactured items to the power industry and that has tightened right up with the closure of Hazelwood and the closure of Carter Holt [Harvey] which was another industry of ours.
"Delfab Engineering has successfully completed their ISO-9001 accreditation, which will help unlock potential new markets and help secure existing markets.
"We have to try and maintain the workforce we've got and a lot of the guys we've got here have been here 15 years' full time and it would be great to continue in the town of Moe."
Mr Calleja said while Delfab had not yet secured any tenders or contracts through participation in the ICN, he hoped to the company would be able to "get some success with it".
ICN representative Colin Young said it was his job to work with the knowledge of what local industry can do and match that with the work that comes through and, where possible, help local businesses win that work.
Mr Young said he had found a common theme amongst many local businesses.
"Many local businesses haven't needed to chase work, so previously haven't invested much in marketing themselves," he said.
"To assist with this, a series of training workshops were conducted across the region for businesses to learn more about the importance of marketing and how to bid for government work."
A separate briefing on the upcoming metro tunnel project and a 'Meet the Buyer' session for the upcoming West Gate tunnel project will be held in December to provide an overview of the works and to discuss subcontracting opportunities and procurement processes.
The metro tunnel project session will be held at 4pm on Thursday, December 7 at Kernot Hall, Morwell.
Bookings are essential and participants can register at lvindustry
briefing.eventbrite.com.au
For more information, phone 1800 136 762.
The Meet the Buyer session for the West Gate tunnel project will be held at 4pm on Tuesday, December 12 at the Premiere Function Centre, Traralgon. Registrations close on Sunday, December 10.
For further information phone ICN on 9864 6700 or email info@icnvic.org.au