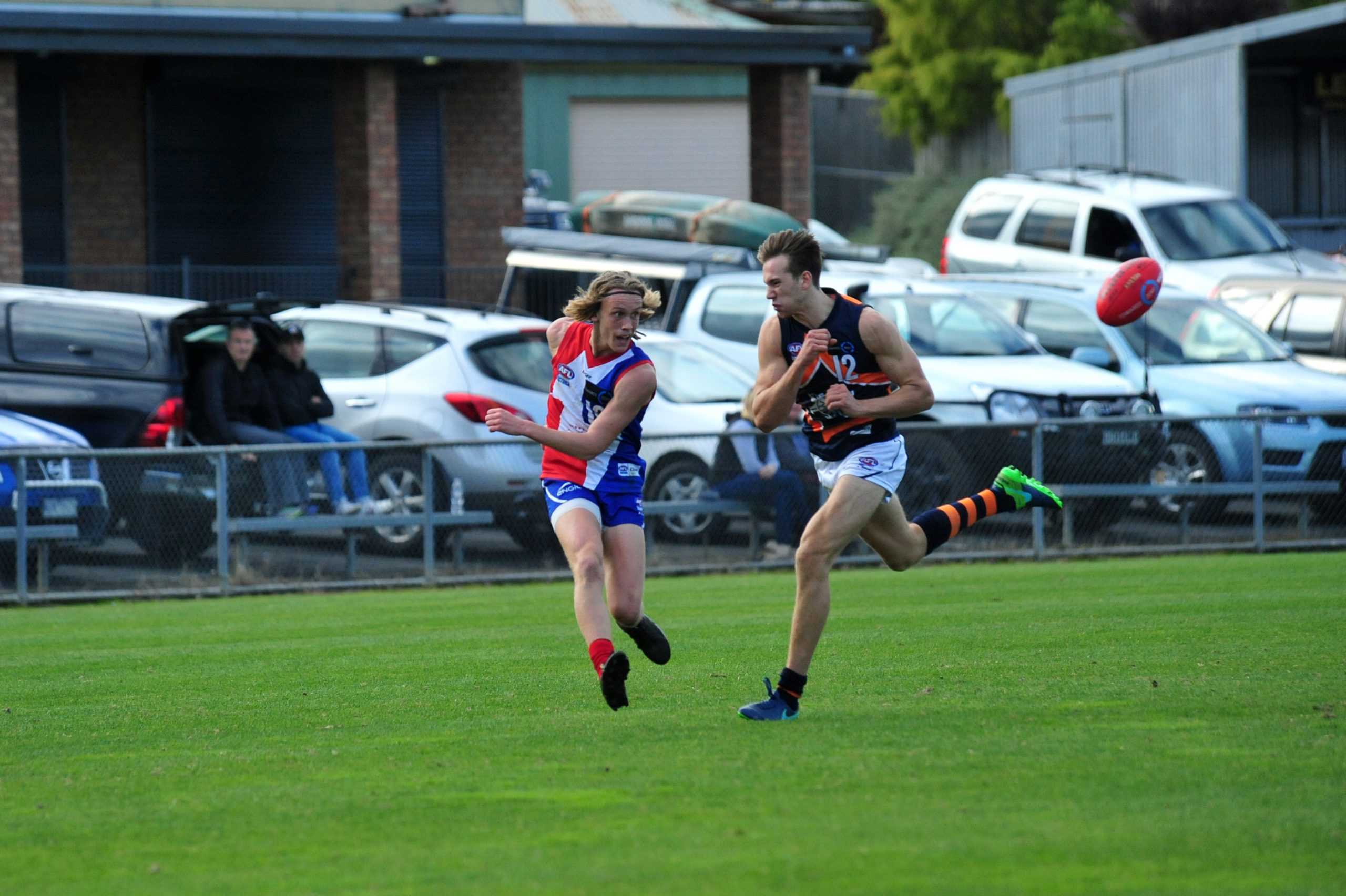 FOOTBALL
Gippsland Power duo Callum Porter and Changkuoth 'CJ' Jiath are set for football's biggest stage after both found new homes in the wake of last week's AFL draft.
Porter has landed at the Western Bulldogs after he was taken at pick 74 behind first round picks Aaron Naughton and Ed Richards.
The Power best-and-fairest winner was a round five selection for the Dogs and piqued interest from recruiters for his versatility and ability to switch from midfield to half-back or forward.
A natural leader, the 18-year-old served as vice-captain at Power this season and finished seventh in the 2017 Morrish Medal which champions the best players in the TAC Cup.
Gippsland Power talent manager Peter Francis said Porter was an "excellent pick-up" for the Dogs.
"Cal is really a fantastic player, he's an inside-outside midfielder so he really goes both ways and can be forward or back," Francis said.
"He's really powerful, good overhead mark and good kick, really quick and really, really talented.
"Cal will leave no stone unturned in his desire to play, he has a burning desire that you can't see and he just wants to be the best he can be.
"I think there's no doubt he'll bring that to the Western Bulldogs and add to their midfield, so he's an excellent pick up."
CJ Jiath was officially named a Hawk on Monday with the club pre-selecting the midfielder ahead of next week's rookie draft.
Jiath was nominated by Hawthorn as a category B rookie earlier this month and his final destination was all but sealed after no bids were placed for the 18-year-old during the AFL draft.
With preseason training kicking off this week, the youngster's initiation in to life as an AFL footballer has been swift.
"It's all been pretty surreal so far so I'm just trying to soak it all in," Jiath said.
"It's been a really good process and now I've just got to work really hard."
Born in Ethiopia, Jiath fled a refugee camp for Australia in 2007 with his family and was a late-comer to Aussie Rules after first picking up a ball in 2011.
He played for Morwell in the Gippsland Football League for a number of years and most recently for Xavier College in its first XVIII.
"I started really late through my mates at school who told me to come and play and it sort of all went from there," Jiath said.
His 185 centimetre frame leant itself rather well to the football and he took to the game like a duck to water.
"I did pretty well [starting out], I finished runner-up in the Gippsland Junior League best-and-fairest in 2014 in my third year playing," Jiath said.
"I mainly played soccer beforehand and four or five years ago I couldn't picture myself playing footy."
Gippsland Power talent manager Peter Francis labelled Jiath as a prodigious talent and said Hawthorn had landed a potential star.
"CJ will be one of those ones that'll be a real leader for his people coming through, there's Majak Daw who is a multicultural ambassador and I think CJ can really be that because he is super talented," Francis said.
"Not only is Hawthorn getting a great kid but he's a super talented player and he has the potential to be a role model for his people in the future."
"He's tall, athletic and was obviously born in Ethiopia so it's fantastic for him … he has a big motor, he's very quick, takes a lovely mark and has terrific skills both sides of the body and is just generally a delightful kid."