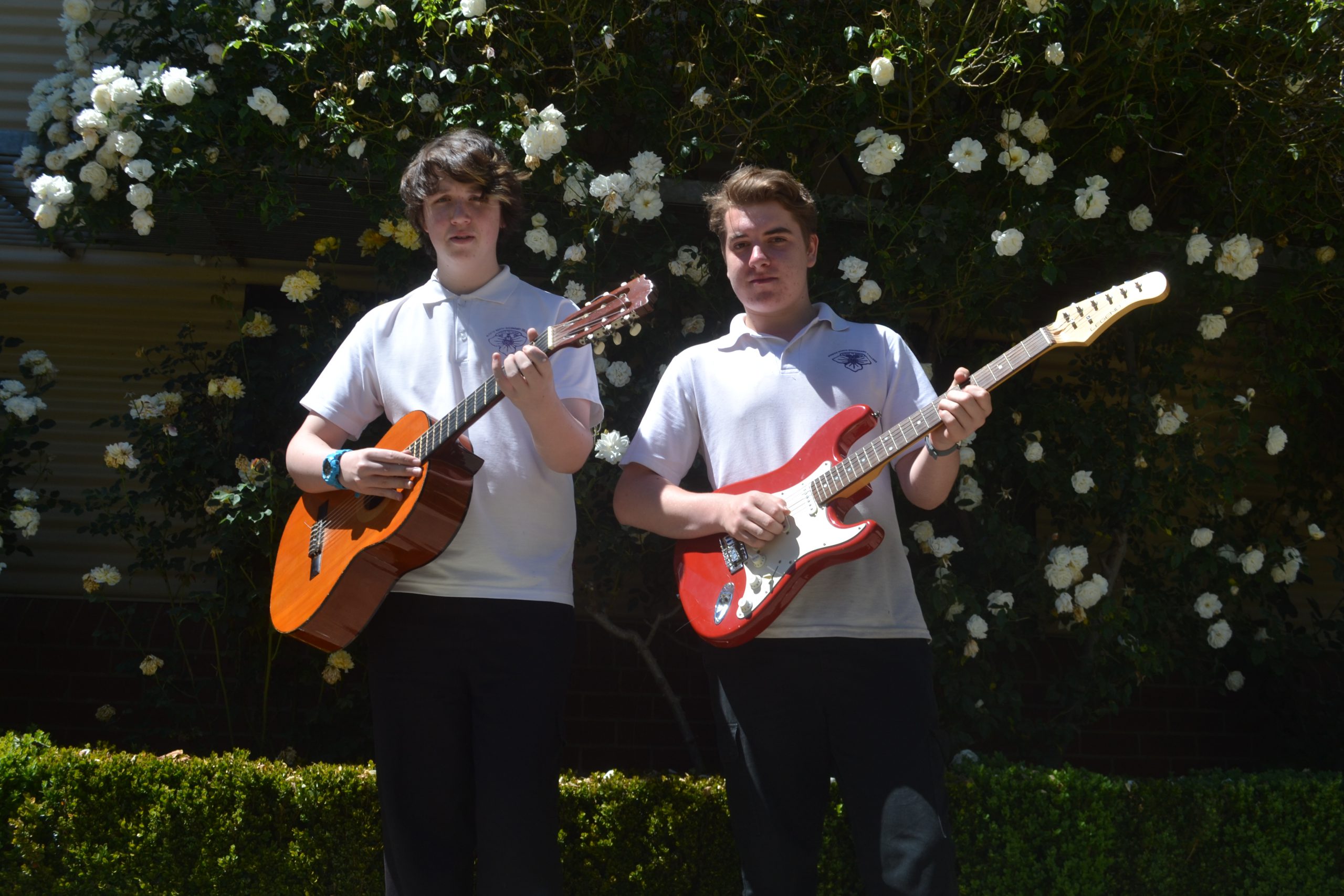 Mirboo North Secondary College guitarists Teg Murden and Sean Brown made their debut at last year's Mirboo North Idol, yet Sean said they didn't go too well.

"There were a lot of good musicians, it was just us that were just terrible," Sean said.
Fortunately, the attempt didn't permanently scar their self-confidence and the young musicians are now frequent buskers and are booked to play at nearly every community event in Mirboo North alongside singer Dale Stephenson.
They trio found the band name Undecided after not being able to settle on a name and Sean said it was really fun to see the audience now enjoying their performances and watch as kids would play the air guitar to their music.
Mirboo North Idol is returning for its 13th year and Undecided will provide entertainment between sets, with a combination of music from The Beatles, '80s and '90s rock and acoustic songs.
The event is run by Friends of the Mirboo North Swimming Pool and will raise funds for the future redevelopment of the pool.
Event coordinator Mary Baker said Sean and Teg have owned the stage since last year's Idol event.
"They really shine now," Ms Baker said.
"They performed at the [Mirboo North] Arty Gras and I was just so proud of them, seeing how much they'd grown in confidence."
Ms Baker said there was a need for kids who aren't sporting to be able to showcase their talent.
"For me [Idol] brings our little community together," Ms Baker said.
"It gives us the opportunity to not only showcase local talent but our beautiful pool which is unique."
Former The X Factor contestant Nathaniel, who has since supported Mariah Carey on her national tour, will be a guest judge on the day and will give his own performance at 1pm.
The best entrant will receive a recording session with Chris Gale Rezonate Music and there will be jumping castles, show bags, food vans and more on the day.
Mirboo North Idol will be on Sunday, December 3 at 11am and is $5 entry.
Phone Mary Baker on 5668 1643 for more information.