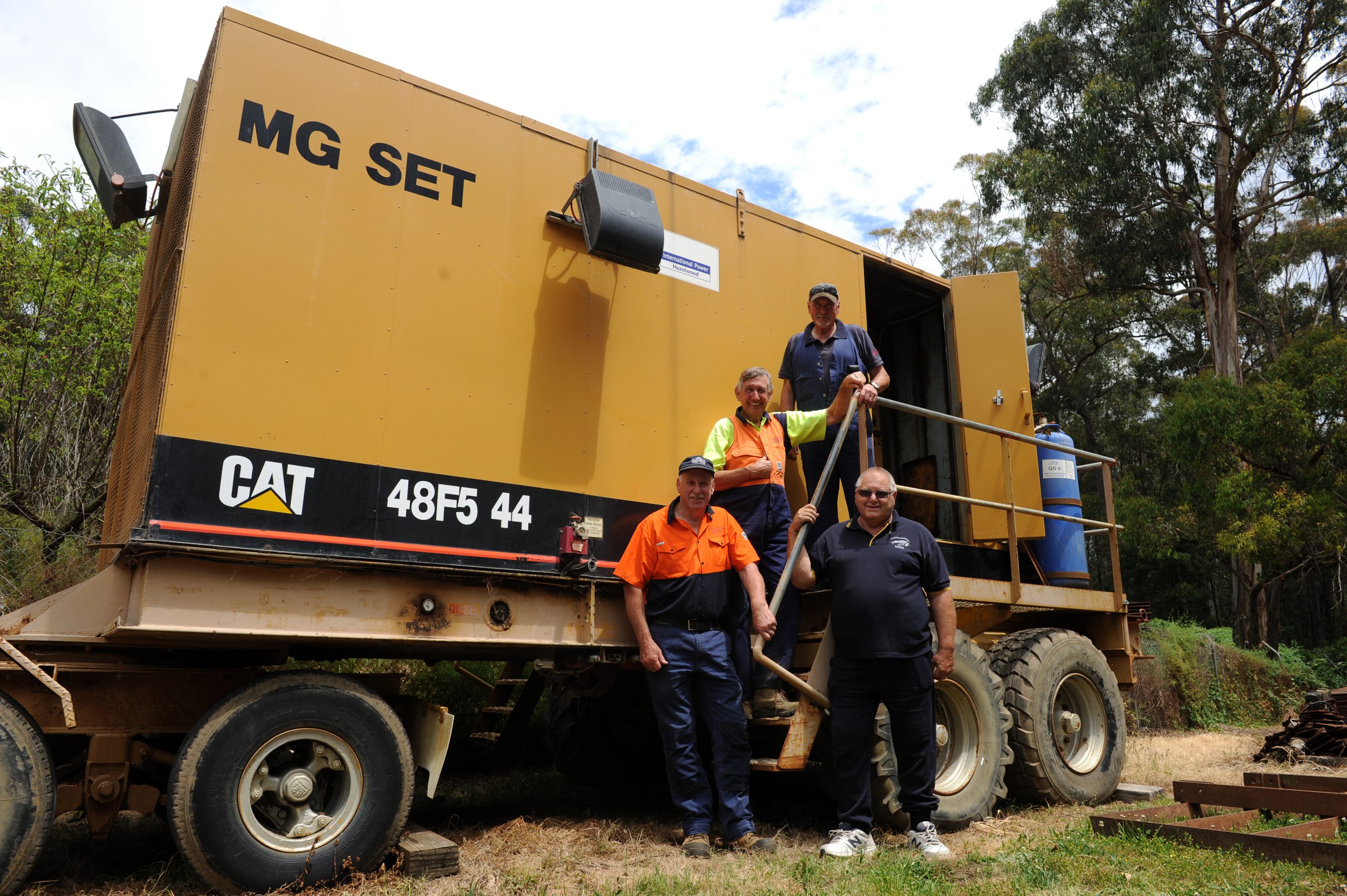 A decommissioned Caterpillar engine previously used in the Hazelwood mine and originally destined for the scrap heap has been given a new lease of life carrying tourists along the Walhalla Goldfields Railway.
Power company ENGIE donated the D348 Caterpillar diesel engine to the volunteer-run railway to give the hard-working locomotive some extra grunt.
Walhalla Goldfields Railway engineering manager Graham Vallance said the donation would add a massive boost to the 10 Class diesel loco which has to haul four loaded carriages up steep gradients.
"The current engine has not been the most reliable loco. It is underpowered, it still makes it up the hill with loaded carriages if people can get it running," Mr Vallance said.
"It has an air starter, not an electric starter, so it's a complicated process to start it if people haven't come to terms with it."
The entire four kilometres from Walhalla to Thomson station is up a steep slope which will double in length when the line is extended beyond Platina.
Mr Vallance said the engine will carry 120 people on a round trip in peak holiday season.
"After inspecting the ENGIE motor generator set, its engine size and configuration were identified as being absolutely perfect to replace the ageing MWM engine," he said.
The D348 was used at Hazelwood to power mobile slews and dredgers when they were relocated for operational use.
It took two cranes to lift the engine from its old site to the Baw Baw Shire depot in Erica, where volunteers are giving it a going over.
Mr Vallance said a lot of work needs to be done before it starts its new job at Walhalla, and he hopes it will be on up and running next year.
He said work will include removing the super-structure and taking out the engine, gear box, radiator, fitting new mountings and electrics, before putting it all back together.
"It will be done by volunteers, unless we can get a grant and possibly get in some professionals.
"We are lucky we have skilled volunteers who have all the trades we need to do the work."
An ENGIE in Australia spokesperson said redundant equipment from Hazelwood was being donated to local community groups and schools.
"The donation of the D348 Caterpillar diesel engine to the Walhalla Goldfields Railway is just a small part of what is being distributed," she said.
"We are thrilled that this now surplus diesel engine, which was once used in the Hazelwood Mine, will be put to good use and have a new life carrying passengers along the Walhalla Goldfields Railway."