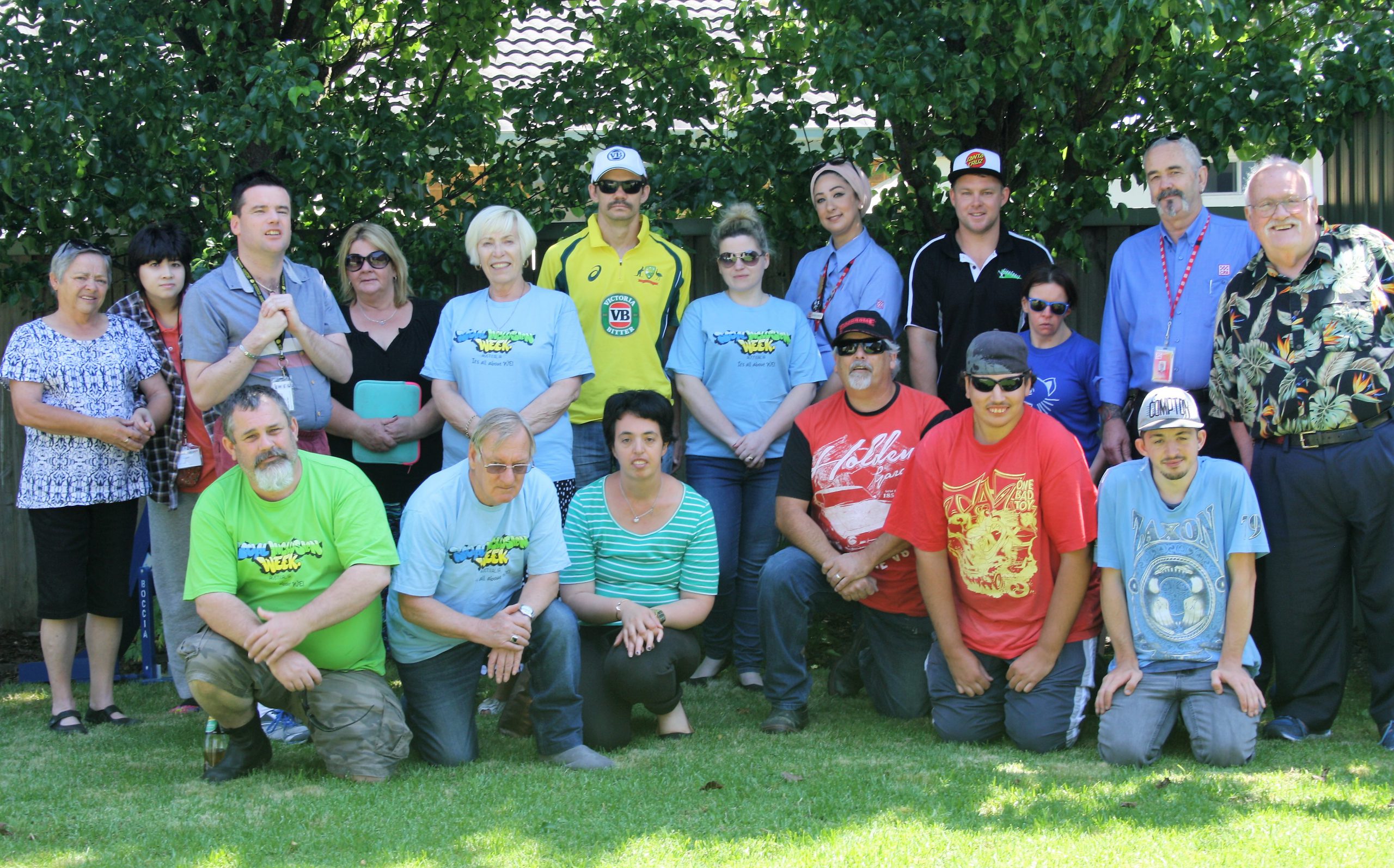 A celebration of the Latrobe Valley's diversity showcased on Tuesday just how welcoming the region really is, according to Morwell Neighbourhood House manager Tracie Lund.
The event was held during Social Inclusion Week which aims to encourage and reconnect communities regardless of age, nationality or ability.
Ms Lund thanked a number of support organisations who attended the event and said the Latrobe Valley should be proud of its track record for welcoming outsiders.
"We know inclusion matters and providing opportunities for all participants really matters," she said.
"The people here on Tuesday were committed to supporting inclusion and encouraging participation, while making connections and building relationships."
Representatives from GippSport, CFA Gippsland, the Morwell Fire Brigade, Emergency Management Victoria and The Tipping Foundation were among the 50 attendees.
A special visit from Lifeline Gippsland and Harold the cuddly alpaca drew a decent crowd.
"It's about celebrating everybody in our community," Ms Lund said.
"Our community in particular faces an number of challenges with the closure of Hazelwood [Power Station]. As we navigate the future it's important we have lots of opportunities for our community to connect with each other.
"We need to build relationships and have access to important stakeholders and government bodies."
GippSport program coordinator Brenton Dinsdale said providing an avenue for people with all abilities was important and encouraged sporting clubs across the region to provide a welcoming and inclusive environment.
"I thought it was an excellent event run by the house, there were lots of different activities provided for people to learn and participate in," Mr Dinsdale said.
"GippSport was there to provide sporting opportunities and we did boccia and … causal badminton."
CFA community education coordinator Steven Corrigan said the authority "jumped at the opportunity" to be involved with Morwell Neighbourhood House's event.
"Any time we meet with the community and have fun with them is a great day," he said.
"I've been down to Morwell Neighbourhood House in the past where we've run home fire safety presentations … we identified some of the families who didn't have fire blankets in their homes and gave [blankets] out to help them."