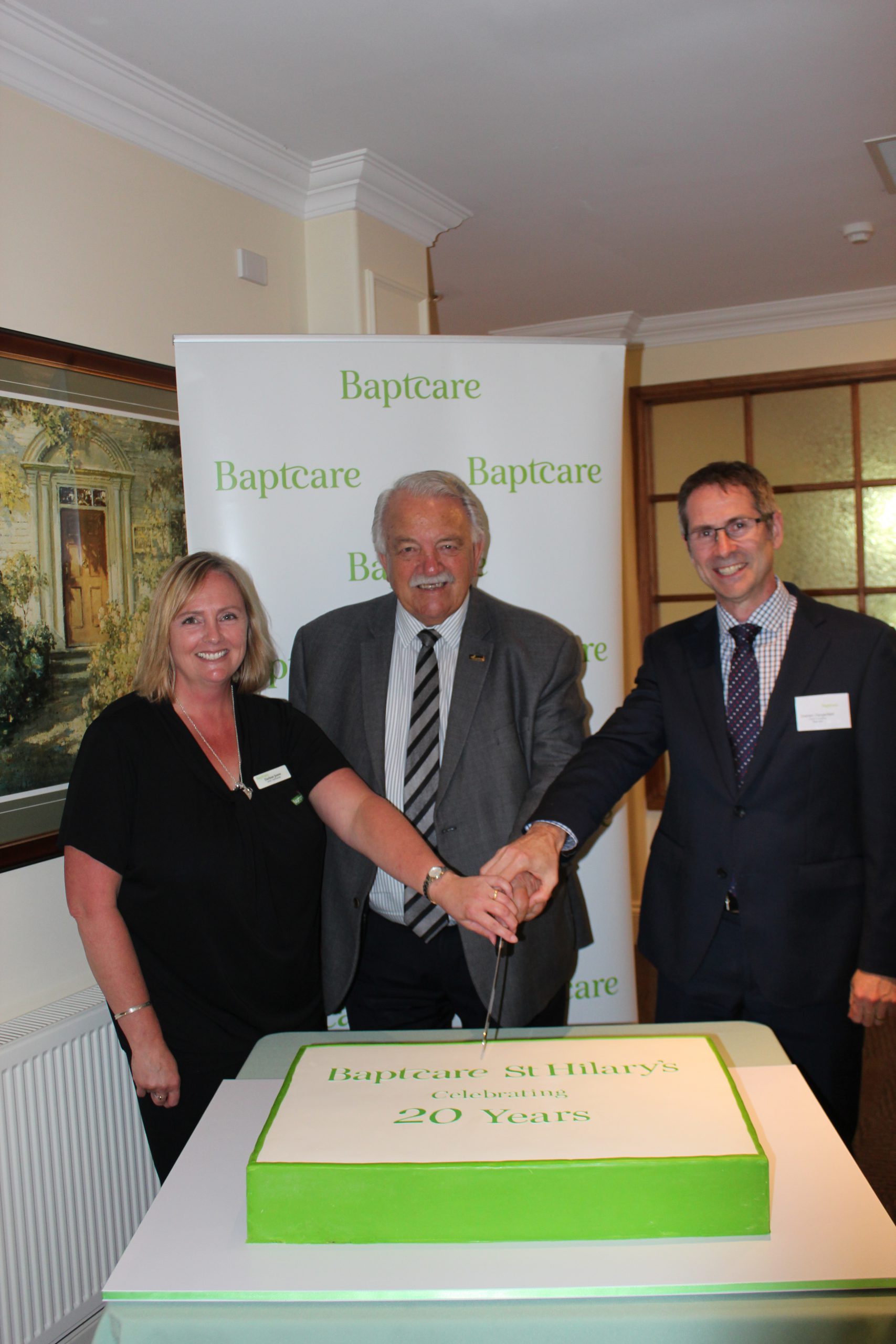 Baptcare's St Hilary's residential aged care in Morwell recently celebrated its 20th birthday with an afternoon of festivities.

St Hilary's residential care and services manger Darlene James said Baptcare had purchased the premises of the old, original hospital 20 years ago on October 1.
"A lot of people were born here … and we have a couple of other nursing homes that we've had longer, but certainly in this community it is a great way of providing care to the elderly," she said.
The 20th celebration is particularly significant as the residential aged care home almost closed down about 10 years ago.
"About 10 years ago … it was very hard to fill beds … in the local community," Ms James said.
"So a man by the name of George Downing set to task with a former staff member, the then-director of nursing and he rang politicians and the media, trying to keep his home open.
"It was really important to him that this was his home.
"He said 'they can chain me to the bed it they want but I'm not moving'."
Ms James said Mr Downing and local politicians were able to save the facility from closure.
"Baptcare was still a residential space, so this probably wasn't a profitable thing for them to do, but certainly George and the politicians talked to some of our managers at the time and turned the decision around."
Ms James said the afternoon celebrations, consisting of lunch and a formal ceremony afterwards, were an opportunity to thank staff for their hard work over the years.
"We've got a staff member who has been here for 55 years and she is still working here," Ms James said.
"She started at the old hospital and she is part of our domestic team.
"So we are going to thank some of those really key staff members that have been working here for a really long time."