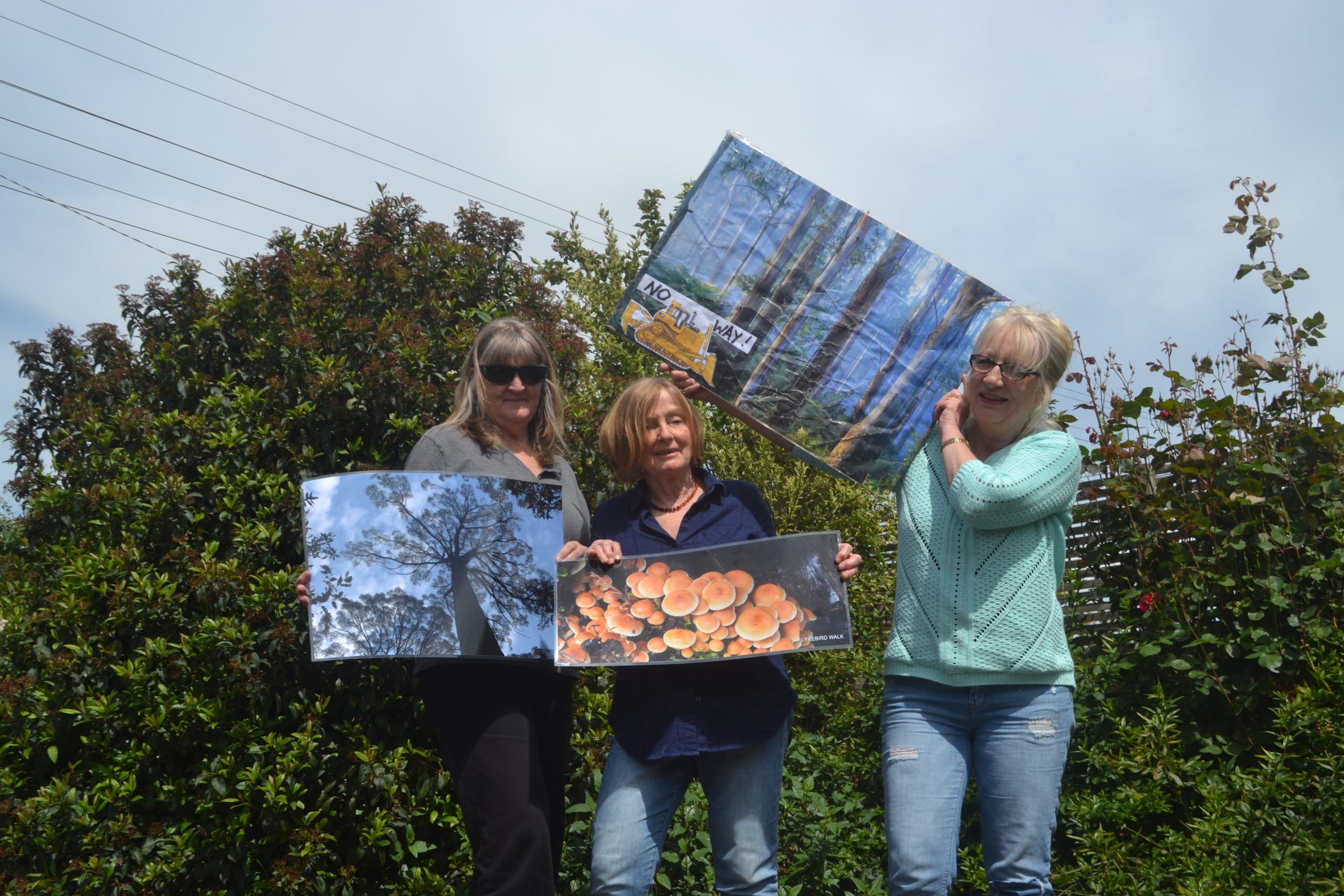 Proposed logging buffer zones in the Mirboo North area have been rejected by a community committee.

The Preserve Our Forests campaign and steering committee dedicated to preventing planned logging around Mirboo North has rejected the concessions made by VicForests.
It comes after VicForests announced its intention to log about 50 hectares of state forest around Mirboo North and a community motion was carried with more than 350 signatures to protest the logging.
The committee met with VicForests recently where VicForests proposed creating a buffer zone to ensure that no harvesting occurred within 150 metres of the current Lyrebird Walk or within 50 metres of the eastern side of the Strzelecki Highway.
However, Preserve Our Forests campaign chairperson Marg Thomas told The Express the community was not prepared to accept the proposed buffer zones.
"Our point of view is that we shouldn't bargain away our forests with buffer zones," she said.
"To preserve our forest… is something that the community voted for, that logging would not proceed.
"That has been our clear directive and we will uphold that, full stop."
Ms Thomas said VicForests was hoping to come to some kind of arrangement.
"But that is not acceptable for us," she said.
"More or less [VicForests] are engaging with the community and are happy to talk through the concerns, but they have indicated that logging will go ahead in some form.
"They have offered buffer zones, however, we understand they have to provide buffer zones anyway."
VicForests general manager stakeholders and planning Lachlan Spencer said VicForests was committed to working with the community to address the issues raised.
"Following meetings with local stakeholders and the public meeting in Mirboo North, it is clear to us that the community is strongly connected to their local forest," he said.
"VicForests has made a number of changes to its timber harvesting plans. "
Mr Spencer said VicForests staff cared passionately about forests and partnered with scientists, government and other stakeholders to protect the biodiversity of Victoria's forests.