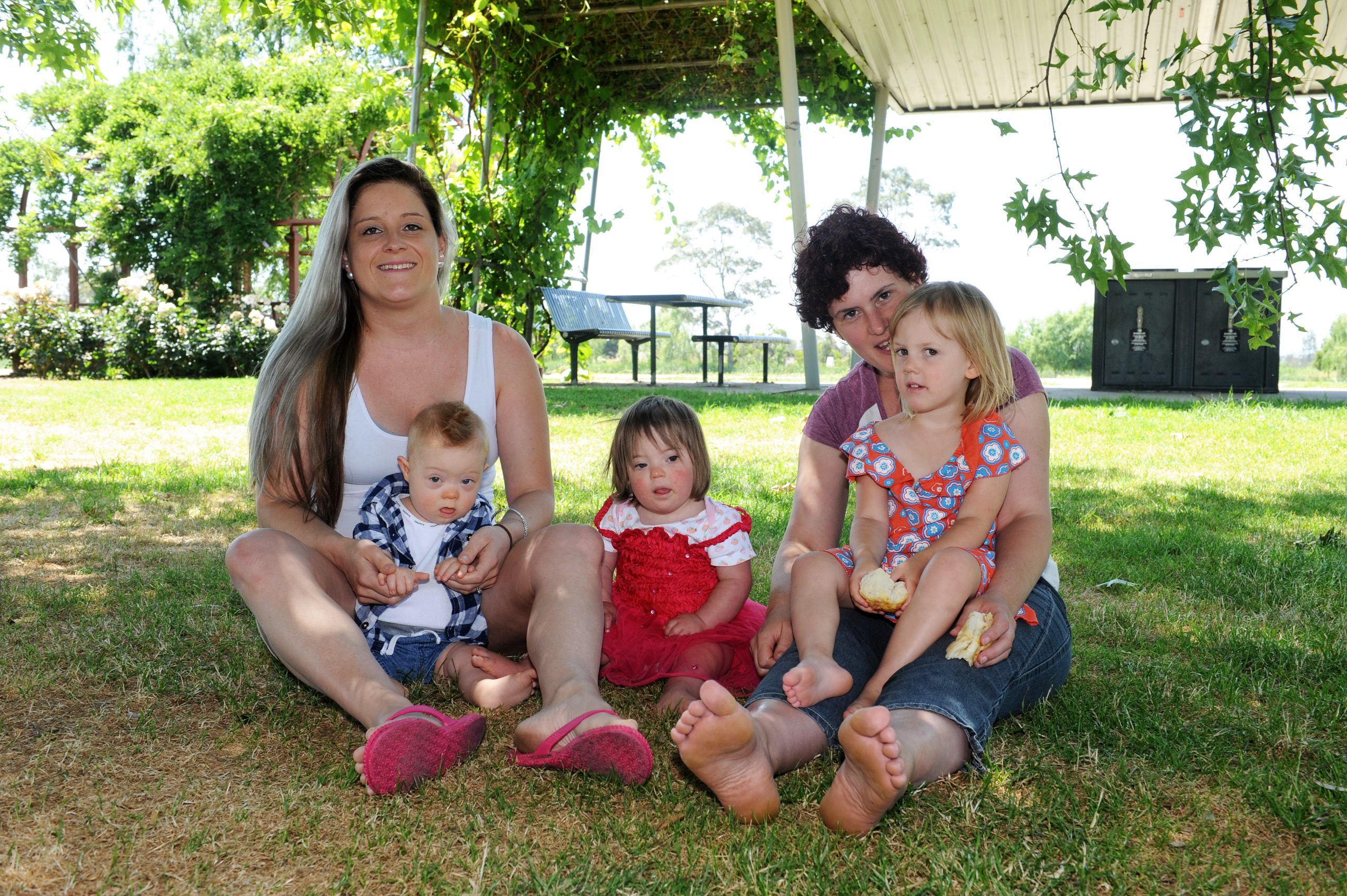 Traralgon mother Lisa Prior had no clue what was about to surprise her and husband Ben when little Ace was born more than nine months ago.

Mrs Prior's prenatal testing for Down syndrome showed negative results and they were advised that no further tests were required while she was pregnant.
"We didn't find out not until Ace was born that he had Down syndrome," Mrs Prior recalled.
"Life took a different path but I love him more than anything and Down syndrome doesn't change that at all."
Like all parents of children with Down syndrome Mrs Prior went through several stages of grief, guilt, and shock and immediately turned to the internet to know more about her son's condition.
Unfortunately, social media was not a reliable source of information.
"It was discouraging just because it was sort of information overload and a lot of them were misinformation but through talking to people and social workers and mums' group it was good to get information and start learning about it [that] it's not as scary as you initially thought," said the new mother.
Yinnar mum of two Delya Wade refused to take the test when she was pregnant with Amanda, now almost two years old.
"We decided it didn't matter if she was or wasn't," she said.
Still, Mrs Wade and husband Allister were both shocked and concerned when little Amanda was born.
"My first concern when we found out was 'Oh my god what am I gonna do? How am I going to care for this baby?'" Mrs Wade said.
Both mums admitted that they had no knowledge of Down syndrome or any kind of disability as no one in their family or anyone they knew had special needs.
However, their children's condition also changed them and made them more understanding of people who misjudge people with disability.
"It helped me grow as a person. I was so misinformed and naive with regards to anyone with disability [and] didn't know any better," she said.
"It makes me more understanding of people who misjudge my kids [they mean] no offence [they] just didn't know anything," Mrs Wade replied.
Both families, including Mrs Wade's older daughter, Lola, are members of a Down syndrome parent group that meets in Traralgon.
The meeting connects families that have children with the condition to share life experience in an environment of respect and inclusion.
Mrs Prior said the meetings helped her share things about little Ace and not get judged for it.
"It's also good for the kids to be around each other," she said.
"The information you get from the internet or the social media is not always correct and it's not always positive whereas the families that have got [someone with Down syndrome] will tell you life experience and sometimes will make you feel better," Mrs Wade said.
Latrobe Valley families that have a child with Down syndrome are encouraged to phone Noah's Ark's support group Parent to Parent Gippsland at 1800 010 453.
December 3 was International Day of People with Disability