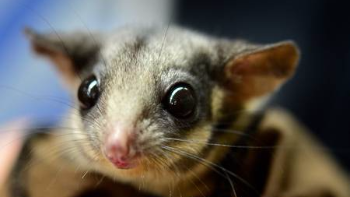 The Turnbull government's forestry minister has slammed as nonsense claims the Leadbeater's possum's existence is endangered and a new national park is needed in central Gippsland to protect it.
Assistant Minister for Agriculture and Water Resources Anne Ruston was addressing the annual dinner of the Victorian Association of Forest Industries in Melbourne on November 17.
Industry maintains the park would wipe out sawmills at Powelltown, Noojee, Longwarry and Heyfield, and threaten Australian Paper.
Senator Ruston, whose portfolio includes forestry, said vested interests should not be allowed to deny the importance of native forests to the state's forestry resources.
"At attack on native forestry is an attack on all forestry. While those that don't understand and don't care about the facts and the science will always attack your industries, the Australian Government will always prioritise facts on the ground over ideological nonsense," she said.
"There are a couple of bleedingly obvious examples of this playing out right now."
Senator Ruston said the first example was the Leadbeater's possum.
"Despite all the warnings from the so-called experts, the facts on the ground strongly indicate the Leadbeater's possum is an adaptable little creature," she said.
A total of 600 possum colonies have been identified since 2014, according to VAFI's 2017 industry review.
Senator Ruston said the other topical threat was the policy of the Greens to create a new national park by locking up another 355,000 hectares of forest.
The park would stretch east of Melbourne to north of Warragul and the Latrobe Valley.
"The point here is that this debate isn't playing out in Warburton or Powelltown, it's playing out in inner-city Melbourne," she said.
Senator Ruston, who was speaking before the Northcote byelection, said the Greens candidate had boasted about the party's achievements simply by threatening Labor in the inner city.
She said it was the Regional Forest Agreements that had enabled the success of the Leadbeater's possum program.
The five RFAs in Victoria underpinned the state's forest sector.
"We're fully committed to working with Victoria to establish 20-year rolling extensions to all RFAs.
"We consider the RFAs are the best available mechanism for balancing competing economic, social and environmental demands on our forests," she said.
"They're the best way to deliver productive and sustainable native forestry resources … and ecologically sustainable forest management."
The federal and state governments this year extended the East Gippsland RFA until March 2018 to be in line with the Central Highlands RFA.
The state government began reviewing all Victorian RFAs in May 2017, but the review has not yet been released.
Senator Ruston said renewing the RFAs would give certainty back to the industry in Victoria.
Senator Ruston welcomed the Andrews' government plan to spend $110 million on plantations in the Latrobe Valley.