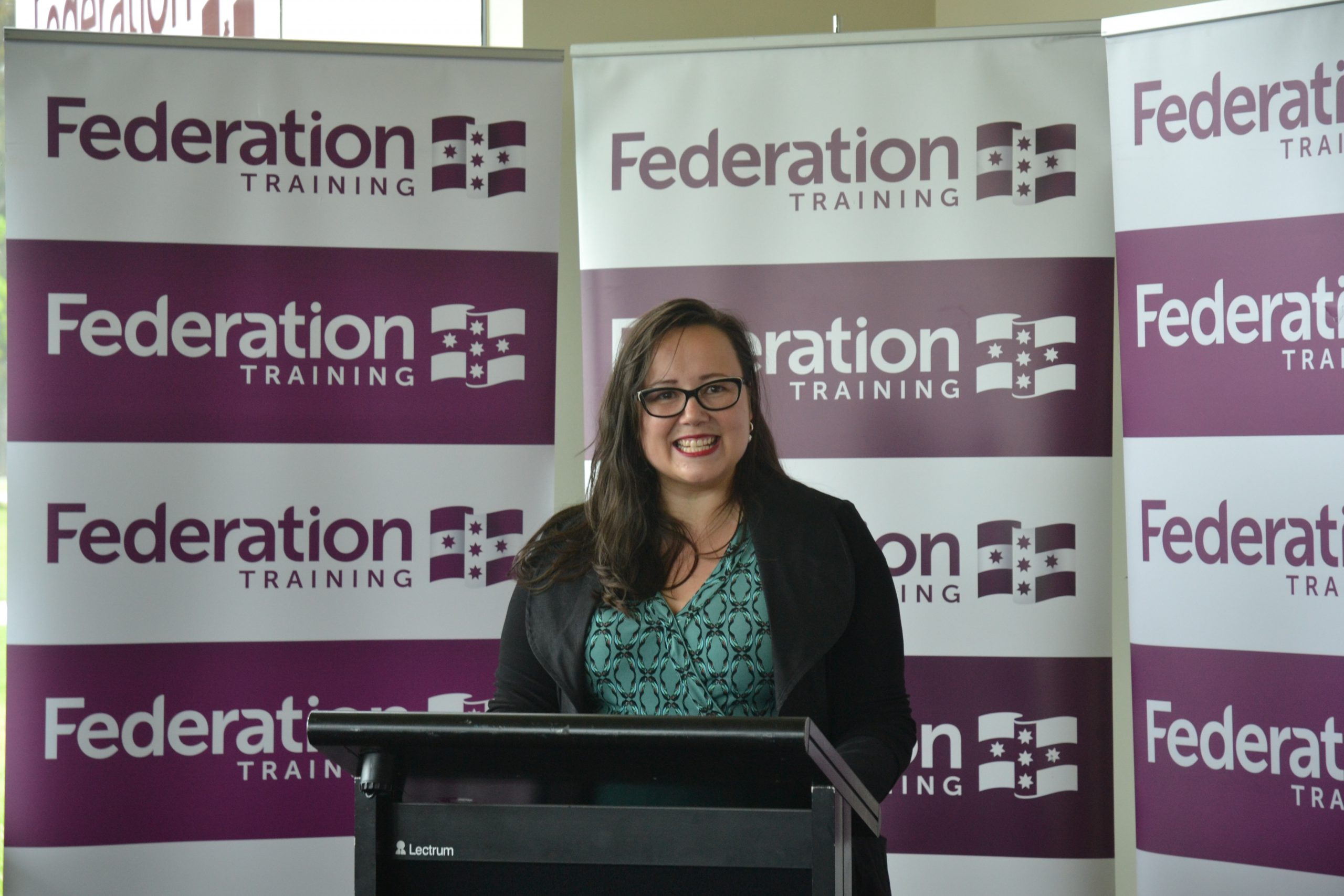 Federation Training will receive $3.1 million in state government funding to improve the TAFE's support mechanisms and deliver increased literacy and numeracy programs.
Member for Eastern Victoria Harriet Shing announced the funding at Federation Training's Morwell campus on Wednesday, December 6.
"It is absolutely crucial to make sure that students, whether they are young or whether they are older, or are transitioning from one sector to another, have local opportunities to be able to reach their potential," Ms Shing said.
"We want people to be able to stay here, learn here and find a job here in our region so they can continue to contribute to the growth that we are seeing."

Federation Training will use $1.8 million of the funding to deliver language, literacy and numeracy support, counselling, careers advice, library services and Skills and Jobs Centre services, while the remaining $1.25 million will deliver the Skills First Reconnect program to help create pathways to accredited training for high-needs learners in the Gippsland region.
Ms Shing said the funding would support 160 students and include outreach and engagement activities in the East Gippsland, Wellington, Latrobe, Baw Baw, South Gippsland and Bass Coast.
"It was really fantastic to meet with students today, three students coming from very different backgrounds coming from different parts of the Latrobe Valley region to Gippsland," she said.
"They are studying things such as automotive, childcare, as well as hairdressing.
"Some of the investment we are providing today as part of the $3.1 million additional funding will go towards making sure that 160 extra students can get support, whether it is in relation to accommodation, in relation to personal challenges as they might relate to drug and alcohol issues, to mental health, to homelessness, meaning that we can actually have a really proactive case management approach to help students to really prioritise their study, get the support they need, reach their full potential and be part of the growth that we are seeing across Gippsland."
Federation Training managing director Jonathan Davis welcomed the funding announcement.

"We are delighted to be able to continue to build upon the success of our revitalised study support services model," he said.
"Through this model we are providing young people and long-term unemployed individuals across Gippsland with the necessary literacy, numeracy and work-ready skills needed to improve their chances of gaining meaningful employment."