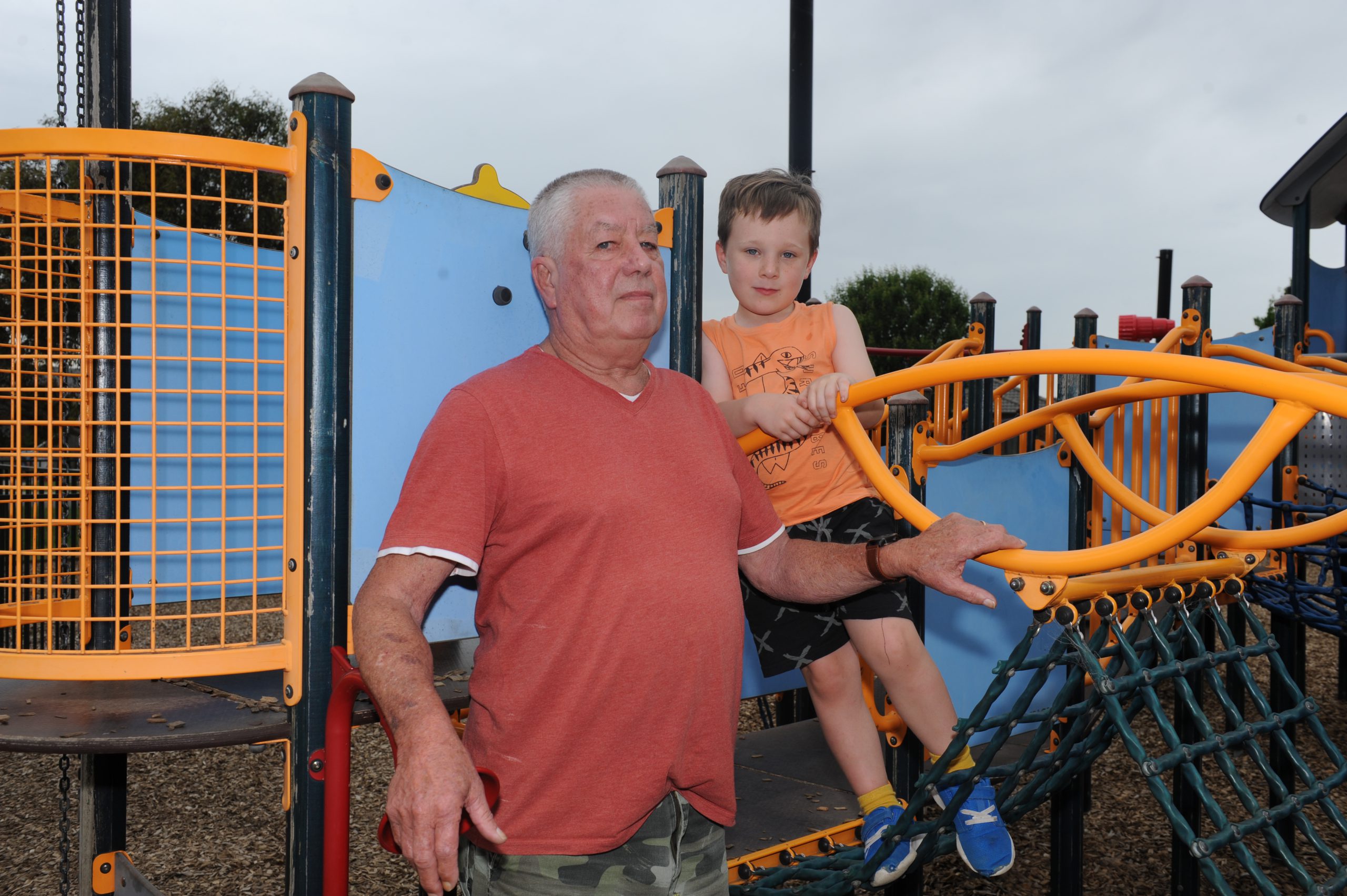 People power has prevailed with Latrobe City Council's decision to reinstate shade sails at The Strand playground in Traralgon.
The sails, initially set up by developers, were removed by council officers earlier in the year due to damage.
Community members rallied on Facebook to have the shade sails reinstated at the popular park due to a lack of natural shade.
Deputy mayor Dan Clancey said council wasn't "in the business" of constructing shade sails.
"We would prefer in our playspace strategy the natural shade from trees or from built shelters," he said.
"Occasionally, and as is with the case of The Strand in Traralgon, we have inherited some shade sails from when the developer's contribution has put in this housing estate.
"What has happened in this case, as part of our policy, is that we would remove these when they become damaged. We've removed them but what we've done is left a large gap of a massive amount of sun on our playground."
Following council's decision, the shade sails will be reinstated at The Strand until surrounding trees have grown large enough to provide adequate shade for the playground.
"Hopefully these trees have an opportunity to grow in the next few years and provide some natural shade," Cr Clancey said.
Grandparents Liz and Jeff Darwin said it was "a great outcome".
"It got a big following [on Facebook] very quickly," Ms Darwin said.
"It is good to see people power raising their voice and getting a great outcome for the community.
"It is a great park and well-attended by families. With the little ones you can't just let them run off, whereas The Strand playground has the security fencing so you felt they were safe.
"I'm sure now that the shade cloths are replaced we will see a return of people coming back to the park."