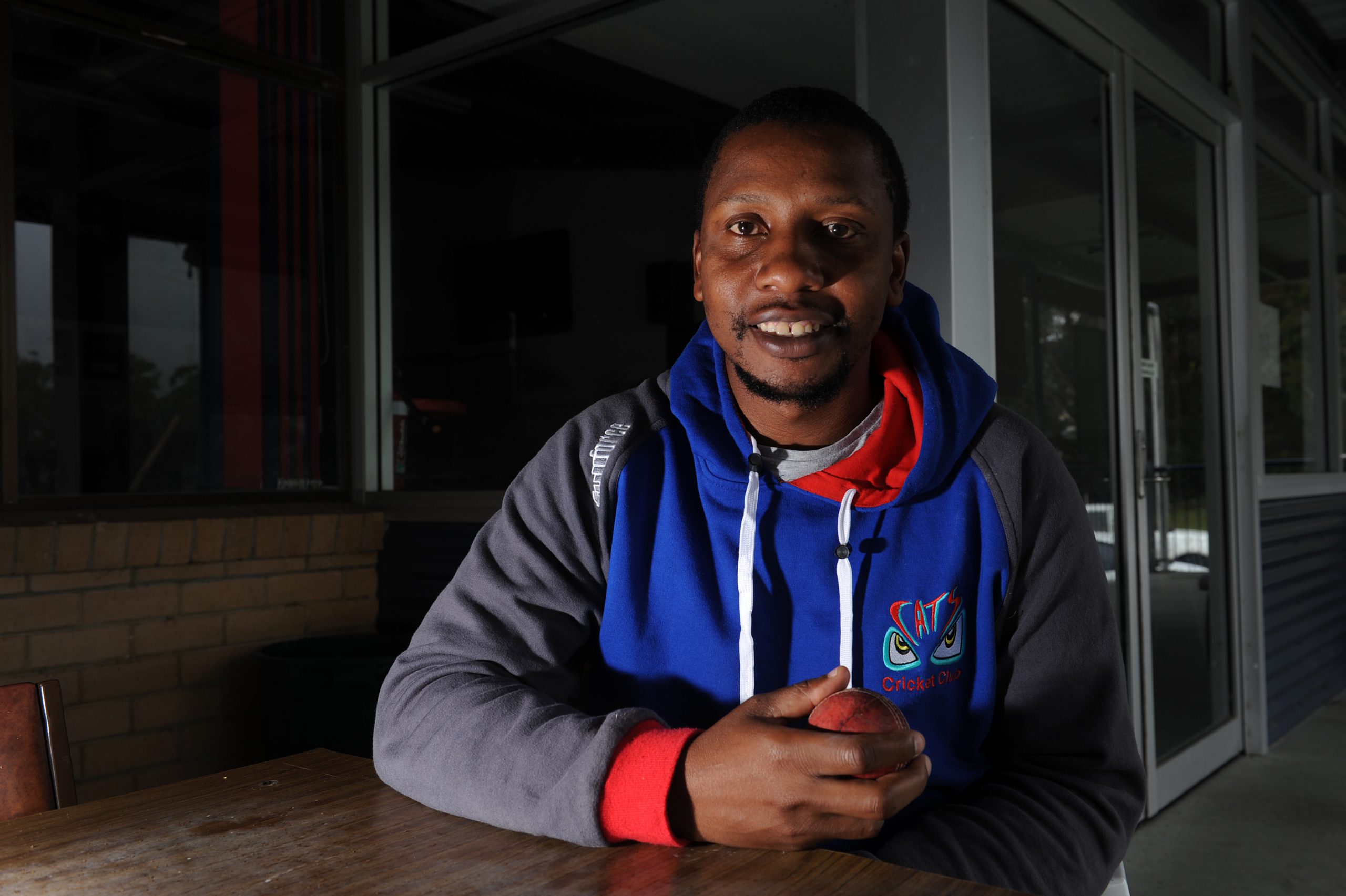 Zimbabwean cricket ace Tinashe Panyangara is a long way from his birthplace in Marondera but is quickly making Gippsland home.
The paceman arrived in Australia on November 20 and has been a star for the CATS in the Traralgon and District Cricket Association ever since.
The 32-year-old rose to prominence during the Under 19 World Cup in 2003-04 where he took 6/31 and earned his spot on the Zimbabwean national team the following year.
Panyangara also had stint in England before returning to Zimbabwe for national duties and is now relishing the change of scenery at CATS.
"I really wanted to play in Australian conditions because we have the same seasons back home and I just wanted a change," Panyangara said.
"It's been really good so far, except this week with the wet weather, but it had been really brilliant and I'm absolutely loving it."
Despite the run of rain in recent weeks, Panyangara has adapted swiftly to life as a cricketer in Gippsland.
"The wickets are different and the weather is a bit different … it's warm back home but it's a different sort of warm here," he said.
"I actually prefer it in the farms and stuff and they have really welcomed me brilliantly … all the guys have been fantastic so it's really good."
Panyangara has poured himself in to all things cricket in his short time at CATS.
He spends weeknights coaching and mentoring juniors and sets the benchmark for other players in the TDCA.
"It is really a very good level of competition actually, and I've been surprised that it's that high to be honest," Panyangara said.
"There are a lot of guys who have played at a really decent level so it has been brilliant so far.
With a swag of 18 wickets to his name for the season so far Panyangara has helped lift the entire CATS order.
"As a bowler the highlight for me is that we've been able to bowl teams out … so it always gives a chance and taking 10 wickets is always a good sign," he said.
CATS president Peter Duncan cited Panyangara's presence at the club as a coup for the entire association.
"[Tinashe] is doing so well, he's bought a different level of quality and player to the club and has played at the highest level, which gives the guys more confidence as well," Duncan said.
"The bowlers have lifted to another level with Tinashe in the team … he brings a different aspect to the club.
"He sets the bar pretty high for the whole league in every game I would suggest."
Panyangara has impressed in his debut season in the TDCA and earned a spot in the representative side for the Gippsland Cricket League.
"We're really enjoying having him here, he's been so great," Duncan said.
"He has bought a real vibe to the club and a lot of excitement, not just for the players but for people outside who come down to watch as well.
"From his first game there have been officials and people from other clubs come to watch and see how he bowls, so it's just been great for cricket in general."
CATS has enjoyed two wins so far this season and sits in eighth spot on the TDCA ladder, but with Panyangara's presence the mood around the club is high.
"We just think 'wow, this guy has played at a really high level,' and we couldn't believe he'd come to an area like," Duncan said.
"There was a bit of a stigma that you wouldn't be able to get someone of Tinashe's quality at a league like ours, but this shows that you can.
"We've got to learn as much from him as we can while he's here."