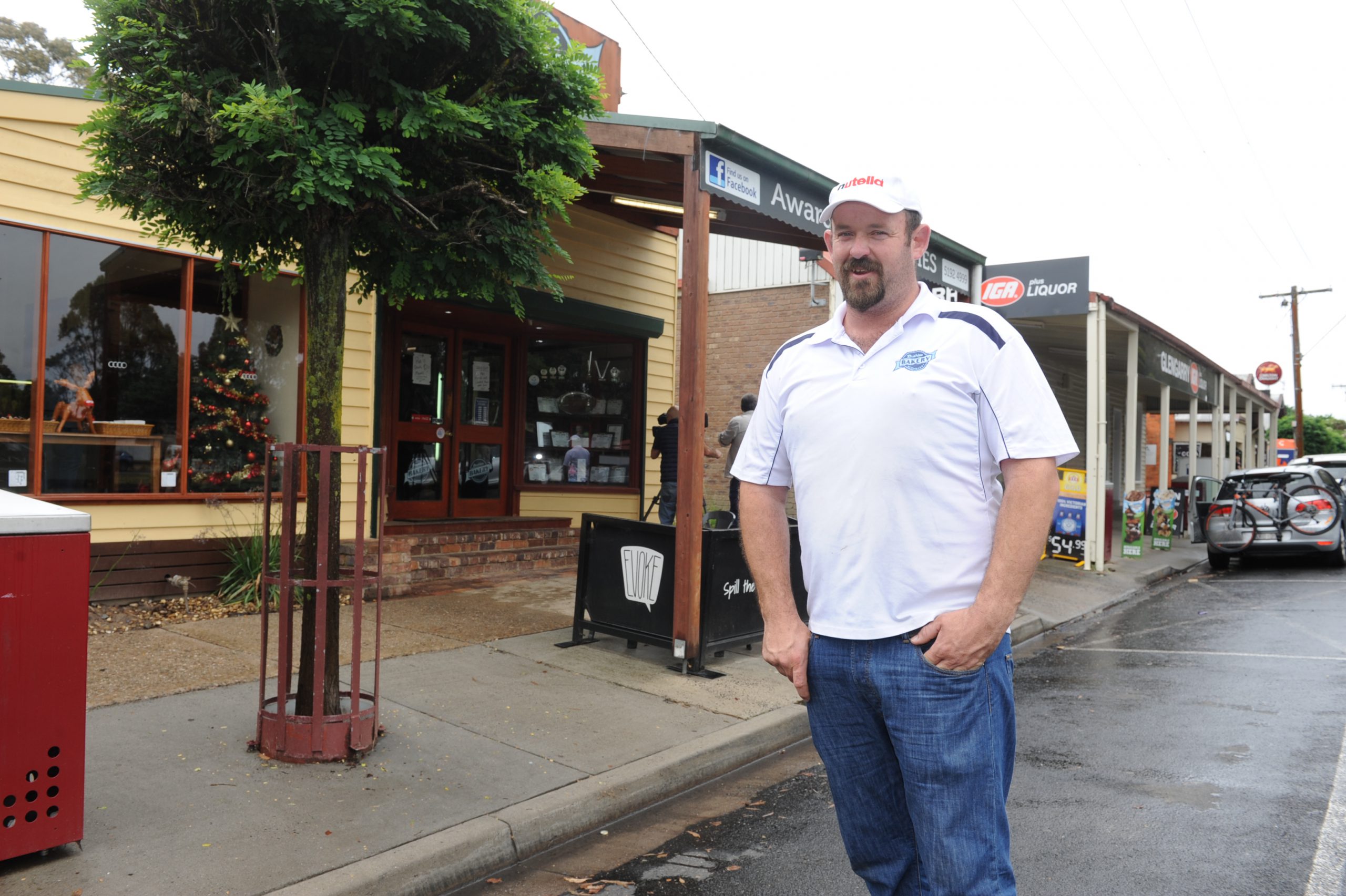 Trafalgar and Glengarry businesses were left to feel the pinch at the weekend following the cancellation of the final two days of the Great Victorian Bike Ride.

Inclement weather across the state meant the event had to be cancelled due to health and safety concerns for the 3000 riders.
The ride started at Wilson's Promontory on Sunday, November 26 and travelled across south and east Gippsland before coming to a premature end at Maffra on Friday afternoon.
Organisers were forced to cancel the weekend's ride to Glengarry and then to Trafalgar on Sunday as a result of high winds and heavy downpours.
Lions Club of Trafalgar board member Marianne Tyler said many of the town's businesses had planned to open their doors on Sunday with an expected influx of visitors to the town.
"It was very disappointing for the people of Trafalgar and riders that they couldn't complete their mission," Ms Tyler said.
"Small towns look forward to these kinds of things … but fortunately many of the local traders found out on the Saturday so they didn't have to open on Sunday."
Criterion Hotel Trafalgar duty manager Toni Bradford said it was "unusually quiet" in Trafalgar and described the cancellation as a "real disappointment" for the region.
"It was a little bit disappointing especially given the weather was so good in the lead up to the weekend but then all of a sudden it turned terrible," Ms Bradford said.
"Any time it's raining it's normally a bit quiet in Traf but on the weekend there was no one around at all.
At Glengarry, Bushies Bakery prepared 3500 pies, pasties and sausage rolls prior to the event being canned on Friday afternoon.
"We were really looking forward to it. It's known to be a premium event and none of us really had a contingency plan when it was cancelled," bakery owner Trevor Ewert said.
"We were at the pub at the time on Friday night when we found out so we made the decision to post on social media and offer a two for one deal on Saturday.
"The post got about 2800 likes overnight and we had people lined up at the door from 7am until we had completely sold out by 11.30am."
Glengarry Commercial Hotel owner David Barnes said the support for the community was "absolutely incredible", as the pub sold more than 1000 meals over the weekend.
"It's hard for little towns and when you work your backside off to plan for something, and it doesn't work out as planned, you rely on the community to help out and help you," Mr Barnes said.
Bicycle Network general manager events Rebecca Lane said police support for the event was recalled on Friday due to the pending inclement weather.
"The riding didn't continue but we still had campsite services operating right through to Sunday morning at Maffra," Ms Lane said.
"We won't be looking at changing the date next year. The Great Victorian Bike Ride is into its 34th year and we always get a day or two of rain but in this instance, there were other factors as to why we didn't ride."