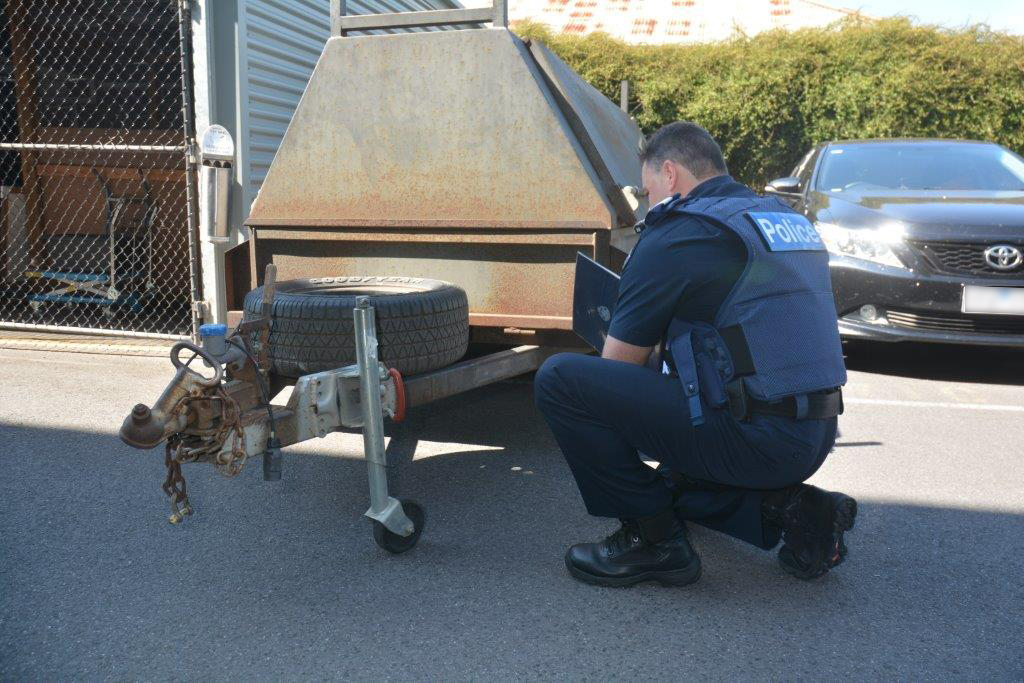 A recent spate of stolen trailers has led police to issue a warning about the dangers of leaving them.

In the past six months, almost 30 trailers have been stolen from both residential and commercial properties across the Latrobe Valley.
Morwell Acting Senior Sergeant Peter Shallard said trailers were most commonly being stolen between 1am and 5am, with box trailers the most targeted design.
"The fact that you are at home will not deter offenders from stealing your trailer," Acting Senior Sergeant Shallard said.
"Trailers stolen from residential premises were generally stored in front yards, on nature strips or were attached to vehicles at the front of residential addresses."
Letters notifying "at-risk-of-theft" owners were being dropped into letterboxes across the region as police tried to curb the recent trend.
Acting Senior Sergeant Shallard said owners should attempt to position their trailers out of sight.
"It is likely that offenders will continue to target trailers stored at the front of residential addresses and trailers that are visible and easily accessible from commercial addresses," he said.
"There are several types of commercially available trailer locks that can be cheaply purchased. However, offenders have previously come prepared to cut locks and chains.
"Where possible, trailers should always be stored in locked garages or sheds … [or] in your backyard."
He said police were cracking down on drivers towing trailers across the Latrobe Valley as a way to identify stolen trailers.
"Registration details, identifying features, build numbers and Vehicle Identification Numbers should be accurately recorded and photographed in case your trailer is stolen," Acting Senior Sergeant Shallard said.