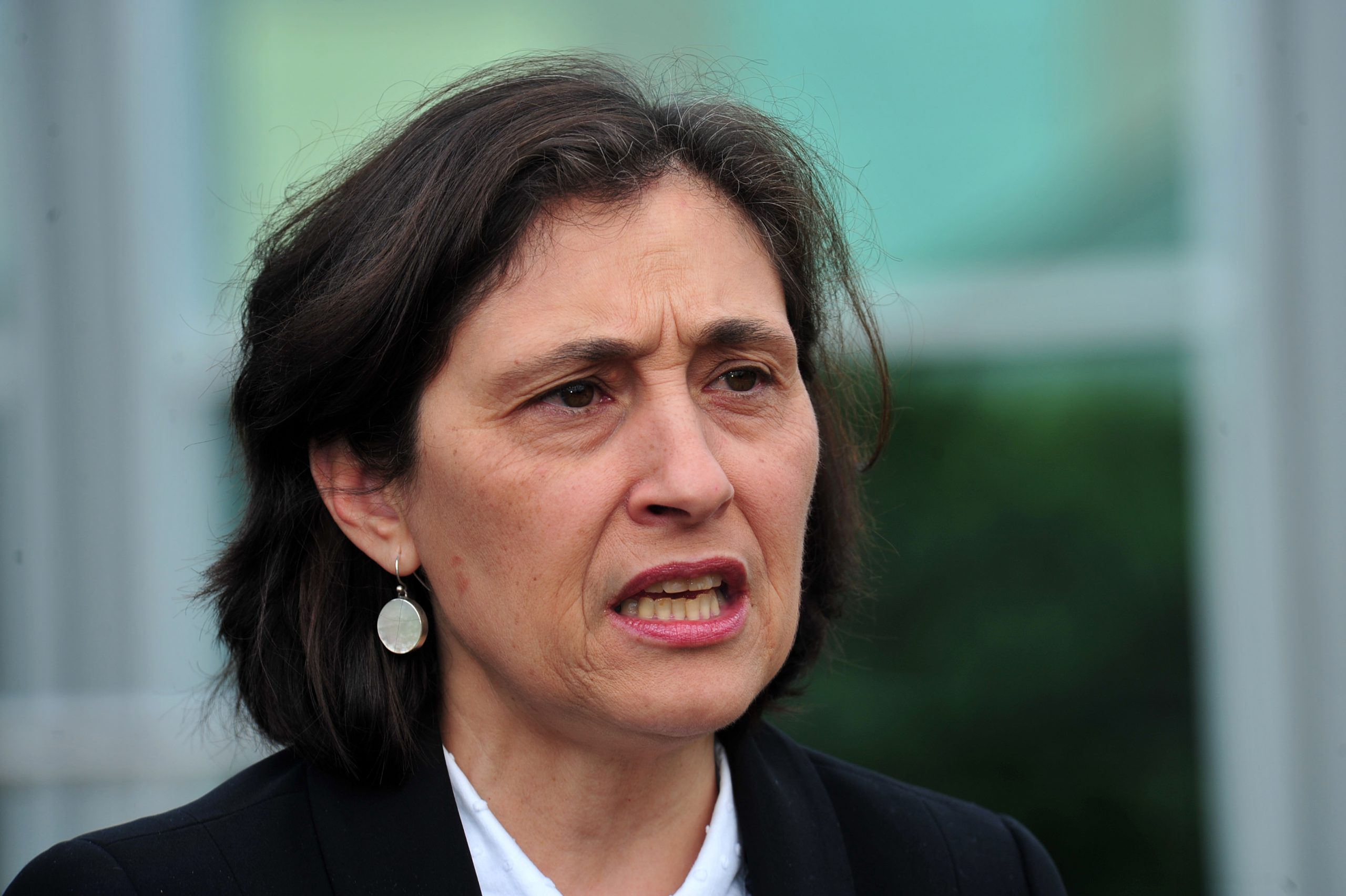 Victoria's energy minister has declined to reveal how long the state government knew about plans to install diesel-powered generators at the former Morwell Power Station.

But in an interview with The Express on Friday, Lily D'Ambrosio said the 105 one megawatt generators, announced last month, would be used as an "insurance policy" and "last resort" to bolster the state's electricity supply this summer.
She said it would be "very unlikely" the generators would be used during summer and health and environmental risks to residents in Morwell would be "very low".
The minister said the Environmental Protection Authority, along with the Australia Electricity Market Operator, would hold a community update session in the Latrobe Valley prior to Christmas.
"I think it's unhelpful to start speculating on what may and may not have been known because there are many proposals that come forward," Ms D'Ambrosio said.
"As it's turned out, the market operator has done a very good job to secure more than sufficient reserves to meet our needs this coming summer."
Ms D'Ambrosio said the generators combined would be used for a total of 20 hours across the three-month period but was reluctant to admit to a lack of consultation on behalf of the state government or AEMO prior to the major announcement late last month.
"It could be used for potentially up to four hours between January to March [or] it could be used up to eight hours during that same period. But the likelihood of it being used at all is very low," she said.
"We've got to remember that the role of government here is not to decide what kind of generation comes into the mix, that is the role of [AEMO]."
"The market operator went out to tender, requesting additional supplies [and] they've come back now and said they've got now more than sufficient [supplies] to meet the security needs within this coming summer."
The minister, who in March said the state government was not considering diesel back-up power, was "not privy" and unable to confirm what other sites AEMO had previously considered using for the diesel generators before Morwell was selected.
But Advance Morwell chair John Guy disputed D'Ambrosio's comments, saying he believed negotiations had been well underway for "several months".
"Almost four years after the Morwell mine fire, which resulted in Morwell residents suffering the effects of pollution over a sustained period, it is extremely disappointing that AEMO and the EPA, supported by the Andrews government, can even consider placing these units so close to the population of Morwell," Mr Guy said.
"If we had of known in advance, it would've have given us more time to have a conversation about it. It seems now that it's all just sealed and delivered."
Mr Guy also criticised the initial consultation process and has written to the state government on behalf of the not-for-profit advocacy group to request a meeting with the respective stakeholders including the state government and EPA.
"The recent public announcement of this project at the Morwell Bowling Club was at the last minute, piggybacked onto the meeting planned to discuss the establishment of an asbestos disposal site at the Morwell Power Station," he said.
"This last minute move provided little opportunity for the public to know about the meeting and to attend so we've requested a meeting and asked them to explain what measures they're taking to ensure air quality and how they plan to limit noise pollution over the period of this operation."
In response, Ms D'Ambrosio said an EPA community update session, in conjunction with AEMO, would be held "very, very soon" and "before Christmas" to notify Latrobe Valley residents of the current situation
"The community can come there, ask every question that they want to ask and express any concerns or questions that they have and get the answers that any members of the community are still seeking for this project," she said.
"I'm hoping if the date is one that I'm not in parliament, [I am] absolutely keen to be able to [attend] but we're just working through what that date is and certainly if I'm able to be there, I will definitely be there."