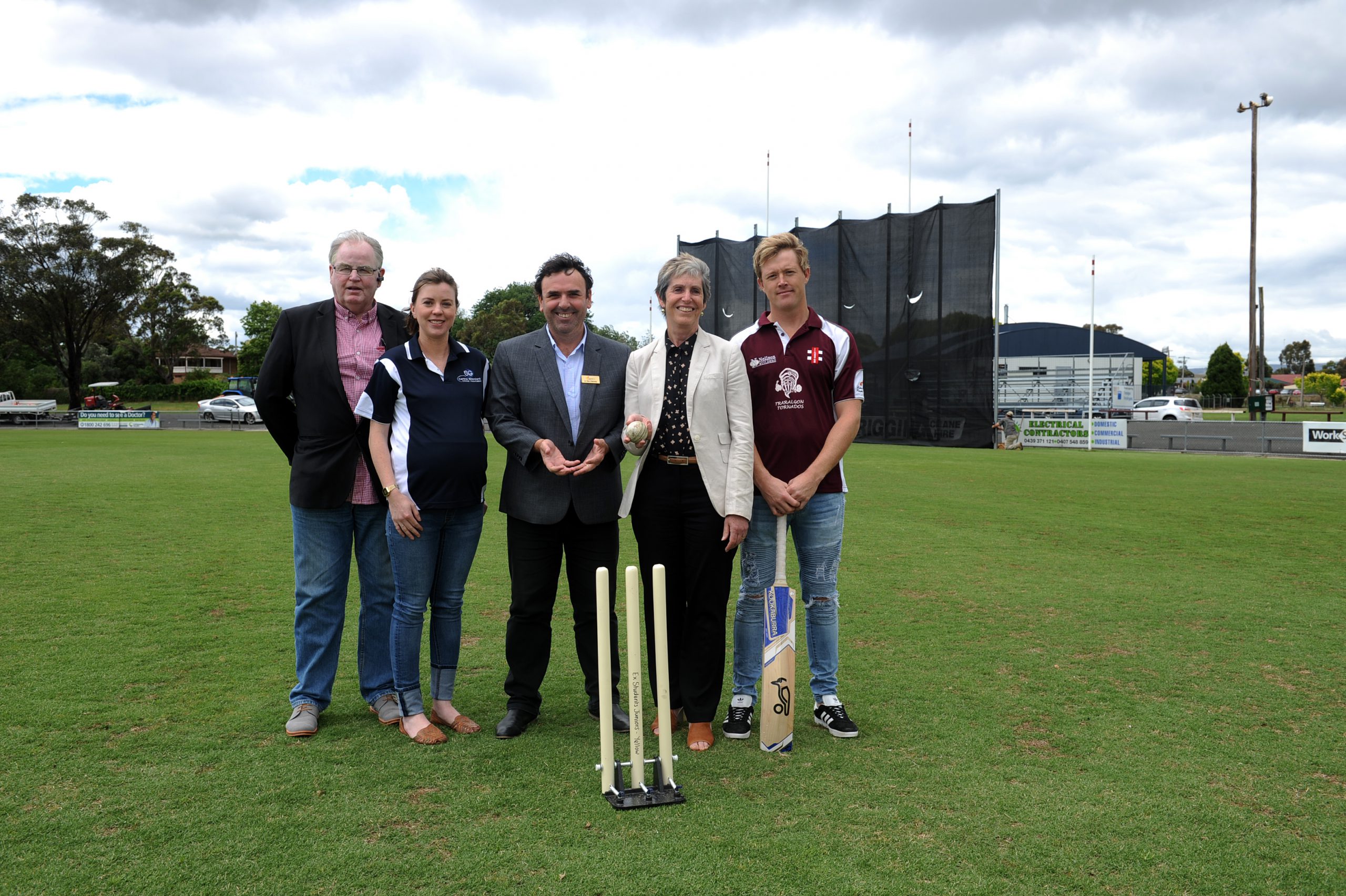 The icing on the cake of the Big Bash League Twenty20 clash coming to Traralgon on Friday night is the announcement new sightscreens and ropes installed for the game would remain permanently for use in the Latrobe Valley.
Gippsland leagues will benefit from the Cricket Victoria-compliant equipment and the new gear will be able to attract more high profile matches in the future.
The infrastructure is portable, and will be able to be used at Traralgon Recreation Reserve, home to Ex Students Cricket Club, and Moe's Ted Summerton Reserve.
Victorian Country Cricket League Region 7 president George Munro said it was a bonus for Gippsland, Traralgon and District and Central Gippsland cricket associations.
"The [Ex Students] cricket club has been a sensational cricket club and I think they'll really prosper from it and I hope all of Gippsland do," Mr Munro said.
Central Gippsland Cricket Association secretary Sarah Prime said it had been hard in the past to attract higher grades of cricket to the region for practice matches which require a certain level of amenity when competing with other regional centres like Geelong.
"This does level the field for us," Ms Prime said.
"It provides our juniors with an opportunity to see where they can take cricket themselves and really it's a show of faith in the region as well, which is fantastic."
Latrobe Valley Authority provided the grant of $34,910 for the infrastructure from the Latrobe Valley Community Facility Fund and has partnered with Sport and Recreation Victoria, Latrobe City Council and local clubs and agencies.
LVA chief executive officer Karen Cain said the new equipment would make sure the region had "really significant ground" for continuous national competition.
"We've already tested it a bit with the football earlier this year in Moe and we're hoping to give those opportunities to other towns as well and will continue to look at opportunities across the Latrobe Valley, not just in one sport, a number of codes, so everyone gets the benefit," Ms Cain said.
She said the two reserves were chosen because of the right existing conditions at the sites, with infrastructure to build on.
"It's about making sure we can have spectators here as much as we possibly can," Ms Cain said.
Latrobe City deputy mayor Dan Clancey said it was important that infrastructure did not leave the region after large events.
"That's really important for the local community, not just to see the event come and happen which is really exciting and great for the local economy, but also it's good for the community groups and clubs as well," he said.
Gates at Traralgon Recreation Reserve open for The Valley Smash at 4.30pm on Friday, December 15 for family activities, and the match starts at 6.30pm between The Melbourne Stars and Hobart Hurricanes.