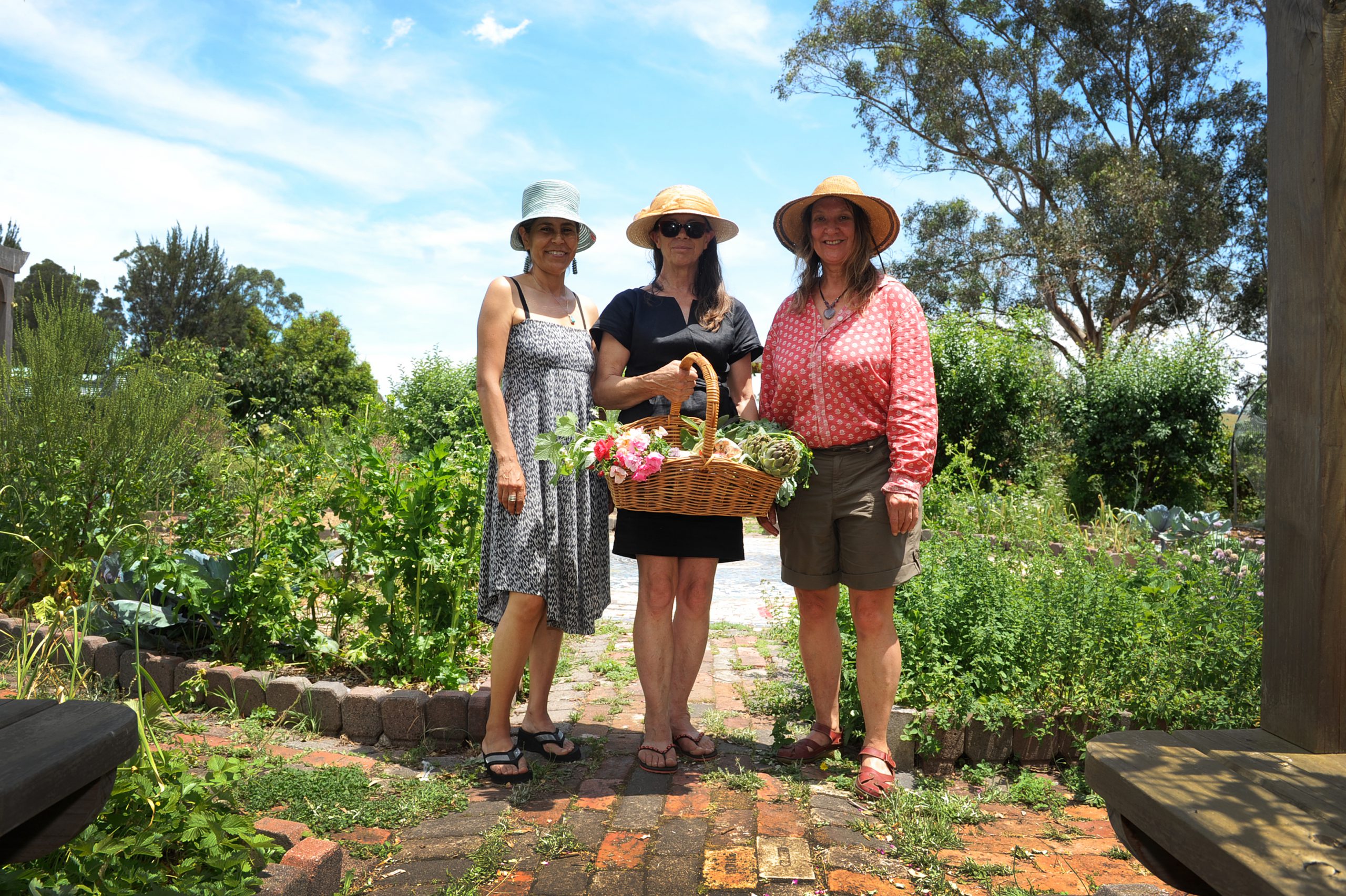 A leafy, welcoming space, the volunteer-run Yinnar Community Garden was once nothing more than a flat paddock.
Now a sanctuary of hidden strawberries and other delicious produce, the garden members are savouring the sweet taste of success following their win in two categories at the Latrobe City Garden Competition held recently.
The community garden won the 'Sustainability Award' and the 'Best Community Garden or Reserve' award.
"We enjoy celebrating success," Yinnar Community Garden secretary Catheryn Thompson said.
"It's easy to put effort into your own garden, but a public garden is a different ethos entirely.
"We were absolutely thrilled to acknowledge the hard work of our volunteers."
Established in 2011, Ms Thompson said the independent, membership and art-based garden had been "built on not a lot of money".
"We've put a lot of effort into practising sustainable principles," she said.
"Everything in the garden is either edible, medicinal or adds to biodiversity.
"The materials are all sourced locally, such as recycled pavers and bricks … and recycled wood.
"There are no pesticides used and we hand-weed."
Ms Thompson described the garden as a "living educational resource" run by volunteers ranging from six years old to people in their 70s plus.
Garden members meet regularly for working bees and produce is shared at these events.
Community members can join the garden for $10 a year.
For more information, contact yinnarcg@gmail.com or 0423 177 097.