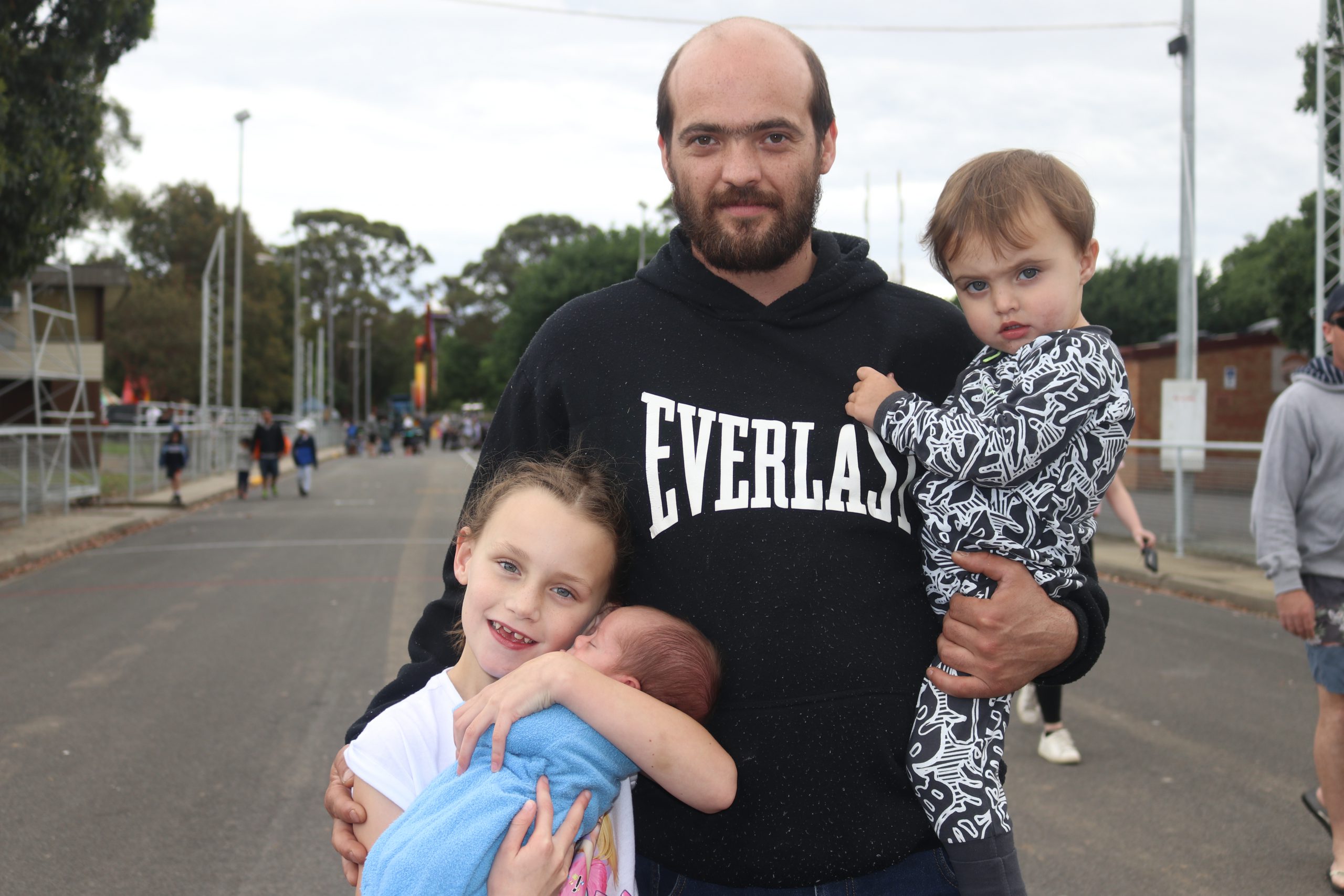 Some local construction workers are scratching their heads about how they will give their kids a decent Christmas, eight months after Hazelwood closed and work dried up.
About 2000 people turned up to an annual combined union members' picnic at the Traralgon Recreation Reserve on Monday, December 4 to kick back with families and mates after a year's hard yakka.
For former Hazelwood rigger and crane driver, Jared Bell, it was a chance to enjoy a day out, but he said was quietly feeling anxious.
"I have three kids and a wife and mortgage, I'm a bit anxious leading up to Christmas. I'm not sure what I will do. But anything that comes up. I'm not fussy," Mr Bell said.
The former casual employee said he had steady work for the past 12 years, and had picked up a few months of plastering work after the power station closed.
He said he was lucky to get a bit of casual rigging work at Yallourn, but that was due to end in a week.
"I've been talking about leaving the Valley to find work. It wouldn't be easy to be away from my extended family, but I will have to do what I have to do."
Mr Bell said he had done a few courses to try and find other work, but believed Hazelwood was closed far too quickly to give its staff and contractors a fair go.
"It just left me hanging. I know a few others who have started work at Yallourn, but others are not working, and some have left the industry altogether into something else."
Things were looking a bit better for former Hazelwood maintenance worker Gareth Peters, who was at the station for nine years, but acknowledged he had it a bit easier than others.
However, he noticed a glaring absence at the annual picnic, and said the number of people lining up for rides and ice-creams had halved.
"This is the first year I've come here and not run into people from Hazelwood. I think it's because they are not working, hung up their tickets, or have gone interstate," he said.
The electrician obtained a casual position at Hazelwood as part of the decommissioning process with about 30 other tradies.
He said he expected the work to last another six months.
"I don't know much work there will be past April. But I have a positive outlook. I will find a job, and I can look out of the Valley if I have to. The people more affected than me are people with young kids," Mr Peters said.
"There are others here who have never worked anywhere else. A lot of guys are second or third generation workers in the Valley, and have never worked anywhere else."
John Dowling was a Hazelwood boilermaker for 13 years before he went to work at Gippsland Trades and Labour Council, helping retrain former Hazelwood and Carter Holt Harvey workers.
Mr Dowling said construction in the region had dried up since the 1980s, when there were the big infrastructure projects in Longford, Loy Yang and Bass Strait.
"It's a mixed vibe at the labour council. Some people are positive where they are going, others are struggling a bit. After Christmas will be the test," he said.
Mr Dowling said the labour council provided nationally-recognised tickets, which he said would help people get a job on a major rail project.
"The major outages at Loy Yang and Yallourn employed a few people. Some people have gone to work on the gas hub in Darwin.
"But when you take 800 jobs out of the Valley from Hazelwood, and take families away from the Valley and this has a flow on effect through the supply chain."