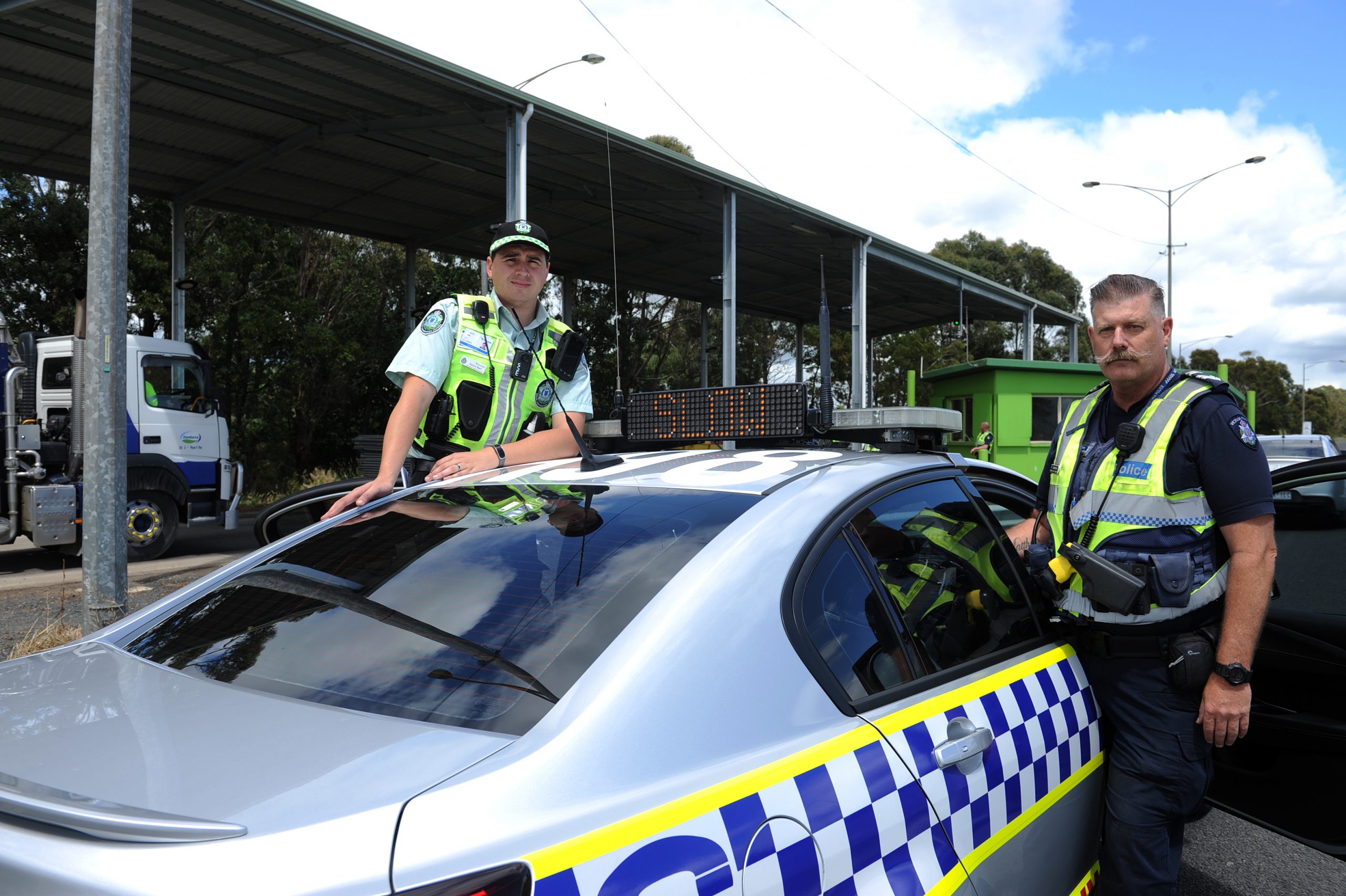 From today motorists across the Latrobe Valley who speed past emergency service vehicles on the side of the road will be slapped with a $277 fine.

Since July, drivers have been required to slow to 40km/h when passing an emergency service or enforcement vehicle with its lights flashing.
But Latrobe Highway Patrol Sergeant Mick Williams said since the law was introduced about five months ago, many drivers were continuing to "flaunt the law".
"We're seeing some drivers slowing down and some not which is causing other issues like near-miss accidents … in particular on the high speed roads like the highways and freeway," Sergeant Williams said.
"People need to pay more attention as to what they're doing on the roads and concentrate about what's ahead of them.
"I will be instructing all members to start issuing penalty notices to drivers who don't slow down from now on."
The law means drivers must slow down when passing all emergency service and enforcement vehicles displaying red and blue or magenta lights, such as VicRoads support vehicle, or if a vehicle's siren is sounding.
"It's frustrating that people aren't getting the message. It's been five months now and a lot of people aren't getting the message," Sergeant Williams said.
"It's still a big issue and with summer approaching we're going to see an increase in activity by CFA trucks and personnel who often work on the roadside.
"We don't want drivers to just slam on the brakes at 110[km/h] and go to 40[km/h] straight away, but people need to gradually slow down and the others behind them should do the same as well."
The new law was introduced to improve safety for emergency service workers, like police, who often work in high-risk situations on the roadside.
"We're out there trying to keep motorists safe so the least they can do is to show some courtesy and slow down to keep them safe," Sergeant Williams said.
The rule does not apply to emergency vehicles on the opposite side of a divided road, separated by a median strip.