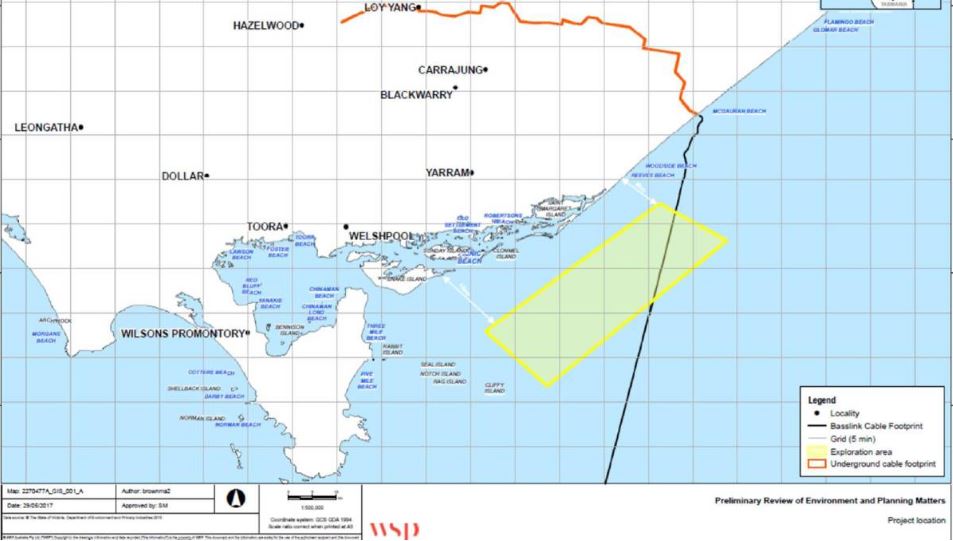 Gippsland is one step closer to getting Australia's first offshore windfarm, representing investor confidence in the region and its local labour force, according to the financial backers of the proposed windfarm.
Danish green investment fund Copenhagen Infrastructure Partnership announced it had entered into an agreement with Offshore Energy, to build a 2000 megawatt wind farm, 25 kilometres off the South Gippsland coast.
Offshore Energy managing director Andy Evans said Gippsland was an ideal place to establish the $8 billion project, due to its history of power generation, and the capacity to plug into the grid.
He said offshore energy projects required specific skills that already exist in the Latrobe Valley.
"We chose Gippsland because there is an existing skilled-labour set in the area, with a history of off-shore gas expertise," Mr Evans said.
"Bass Strait wind resources are fantastic, the water is not too deep and there is plenty of grid capacity, now that Hazelwood is off."
Mr Evans said he could not disclose the exact funds provided by the Danish financer, but promised the project would be long-term and would inject billions of dollars into the local economy.
Mr Evans said they were now awaiting a Commonwealth exploration licence to be granted early next year to kick-off a feasibility study.
The study would look into wind characteristics, sea bed and other environmental impacts, and consult with local government and community groups.
He said they had already spent the past 10 months speaking with key stakeholders in the region but there was more work to be done.
"We will do a lot more work, consultation is the key to success of this project. If this gets up, it will be the first in the southern hemisphere."
The Star of the South Energy project proposes 250 offshore wind turbines. There would also be a 95km route for its four underground and undersea transmission cables.
Mr Evans said they would assess if these cables would follow a similar path to Basslink, and then plug into Loy Yang or Hazelwood terminals.
According to Offshore Energy's website, the project would create 12,000 construction jobs, and 300 operational and maintenance jobs for the next 25 years.