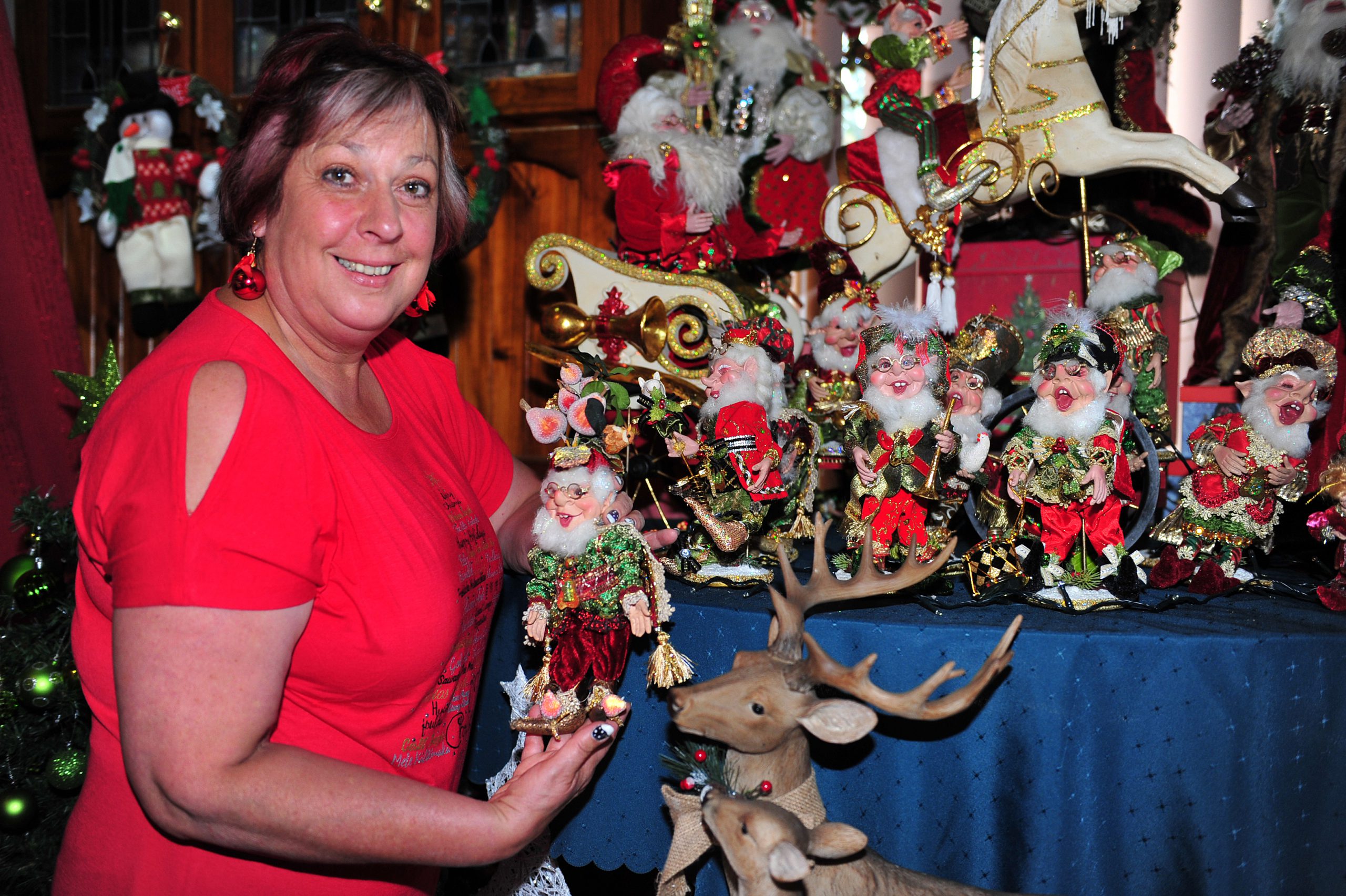 Thorpdale resident Sue Van Heurck is offering the community one more chance to view her astounding collection of Christmas decorations this year.

She said a young boy approached her at a previous open house and asked how many Christmas trees she had in her home.

"I said, 'I decorated about 23 or 24 ranging from six foot to two foot … I'm not quite sure," Ms Van Heurck said.

The boy counted the trees around the house and came back with a figure of 259, although he said he might have "missed a couple".
Ms Van Heurck's Thorpdale Christmas wonderland is the result of about 24 years of collecting all kinds of festive paraphernalia.

"[The collecting] started when we lived in America for a while and over there, there were decorations I hadn't seen anything like in Australia," she said.

"In that point of time there wasn't a lot of different things you could get in Australia. There were a few baubles and tinsel, but it was a much more European style [in America]."
Ms Van Heurck now has an impressive range of nativity scenes covering surfaces in her home, from the very traditional to even themed scenes, including of the canine and kangaroo variety.
"I think people just leave all of their cares and absolutely enjoy the wonder of what's in my house and I love that," she said.
Ms Van Heurck said the decorating effort, which took about five weeks in between work, was a combination of her two passions – celebrating the Christmas spirit and raising funds for cancer research.

"I have been involved in Relay for Life since 2001 and I have done a lot of fundraising for Cancer Council Victoria. I'm very passionate about that and I'm passionate because they work for all cancers," she said.
Ms Van Heurck's house will be open on Saturday, December 16 from 11am to 4pm at 2240 McDonalds Track, Thorpdale.
Entry is $5 and a gold coin donation from primary school aged children. Phone Sue Van Heurck on 0407 334 129 for more information.