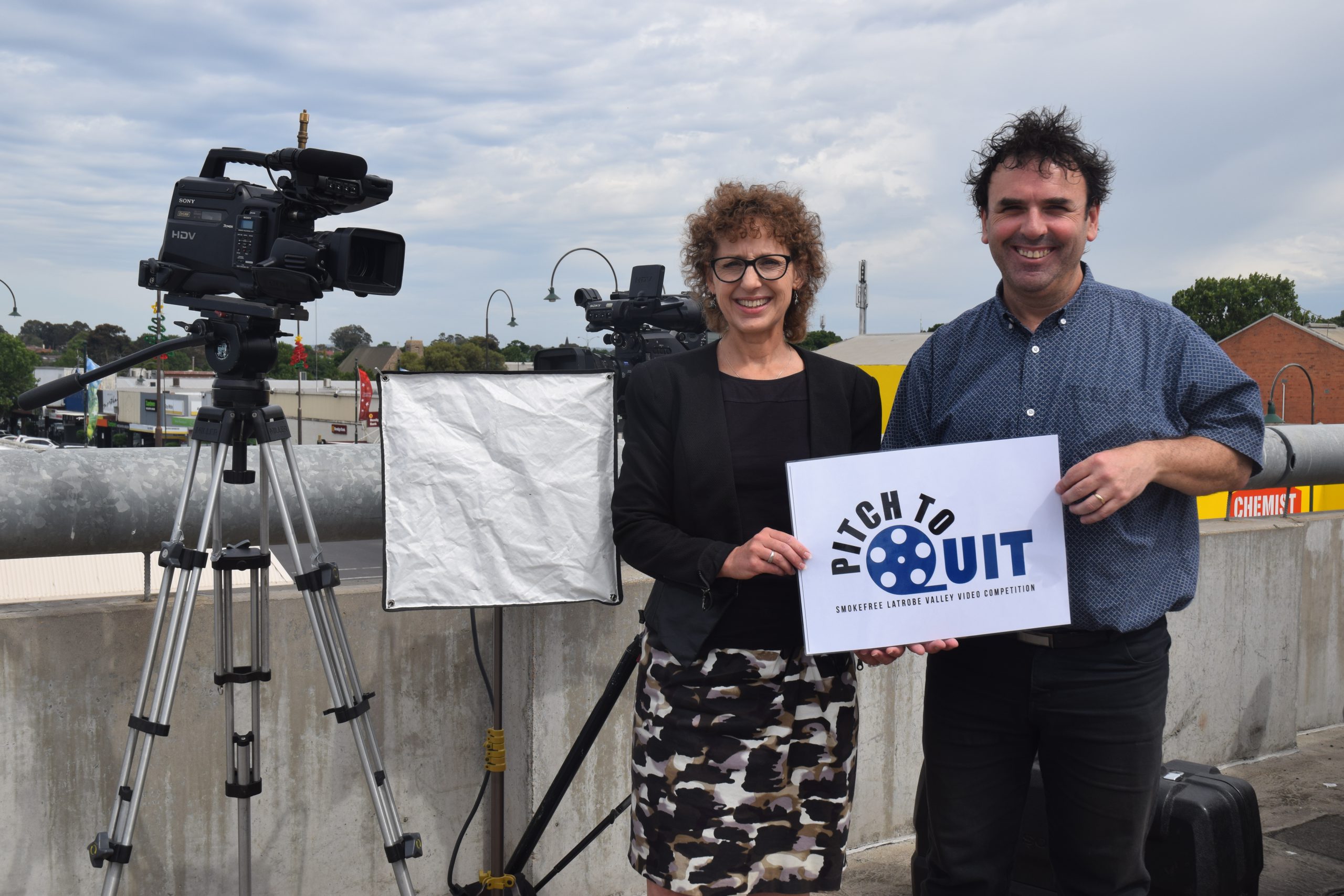 Latrobe Valley residents with "great ideas" are invited to pitch ways for community members to go smoke-free and compete for a chance to make their own online commercial.
The competition forms part of the digital Pitch to Quit campaign funded by the state government and facilitated by Gippsland Primary Health Network in partnership with Latrobe Health Assembly and Quit Victoria.
Pitch To Quit is open to people of all skill levels aged 16 and over and asks people to enter their best online idea for a social media commercial using whatever tools and skills they have. The pitch should say what their video campaign is about, how it will look and include key messages.
PHN chief executive Marianne Shearer said there were higher rates of smokers in Gippsland and the Latrobe Valley compared to the rest of Victoria, as 13.1 per cent of Victorians smoke, while 20 per cent of people in Gippsland smoke and 24.4 per cent of people in Latrobe Valley smoke.
"Smoking contributes so much to chronic disease, illness and conditions and really does affect people's lives, so it is really important to get the message out there about quitting smoking and having a smoke-free Latrobe Valley," she said.
"What we've found through a Cancer Council Victoria survey is that two thirds of those that smoke actually want to quit. And when we surveyed them they said they want to be asked and prompted to stop.
"This is an exciting opportunity for Latrobe Valley, for the community, to really get involved in sharing the message around quitting smoking and looking for a smoke-free Latrobe."
Ms Shearer said the campaign would help the whole community to "get behind the concept of thinking about quitting".
"It is a really innovative approach to getting the pitch out there and sharing your message. It might be an opportunity for a local person to actually be the next commercial for the Quit campaign," she said.
"This extra campaign can help people nudge them along and think about quitting."
Competition artistic director Dan Clancey said a panel of judges would select five pitch finalists who would each receive $4500 to produce their pitch idea into a video, which would then be posted online for the public to vote for their favourite pitch to be turned into a commercial.
The winner will receive a further $2500.
"People have great ideas, and people say to me all the time 'I've got a great idea for a TV commercial, I've got a great idea for a campaign'. So let's put it out to the people … pitch us an idea," he said.
"It is open to anyone in the Latrobe Valley … You don't have to be a professional, you could just be someone with a great idea."
Mr Clancey said the pitch competition would be judged on innovation, creativity and the promotion of a healthy lifestyle.
"It is open to everyone with their ideas, because everyone has got great ideas," he said.
The digital campaign would support other Smokefree Latrobe activities, including an Australia-first system to provide advice and referrals to assist GPs and patients who wish to give up smoking.
For further information about the competition and to find out how to submit your pitch, visit www.quit.org.au/pitchtoquit