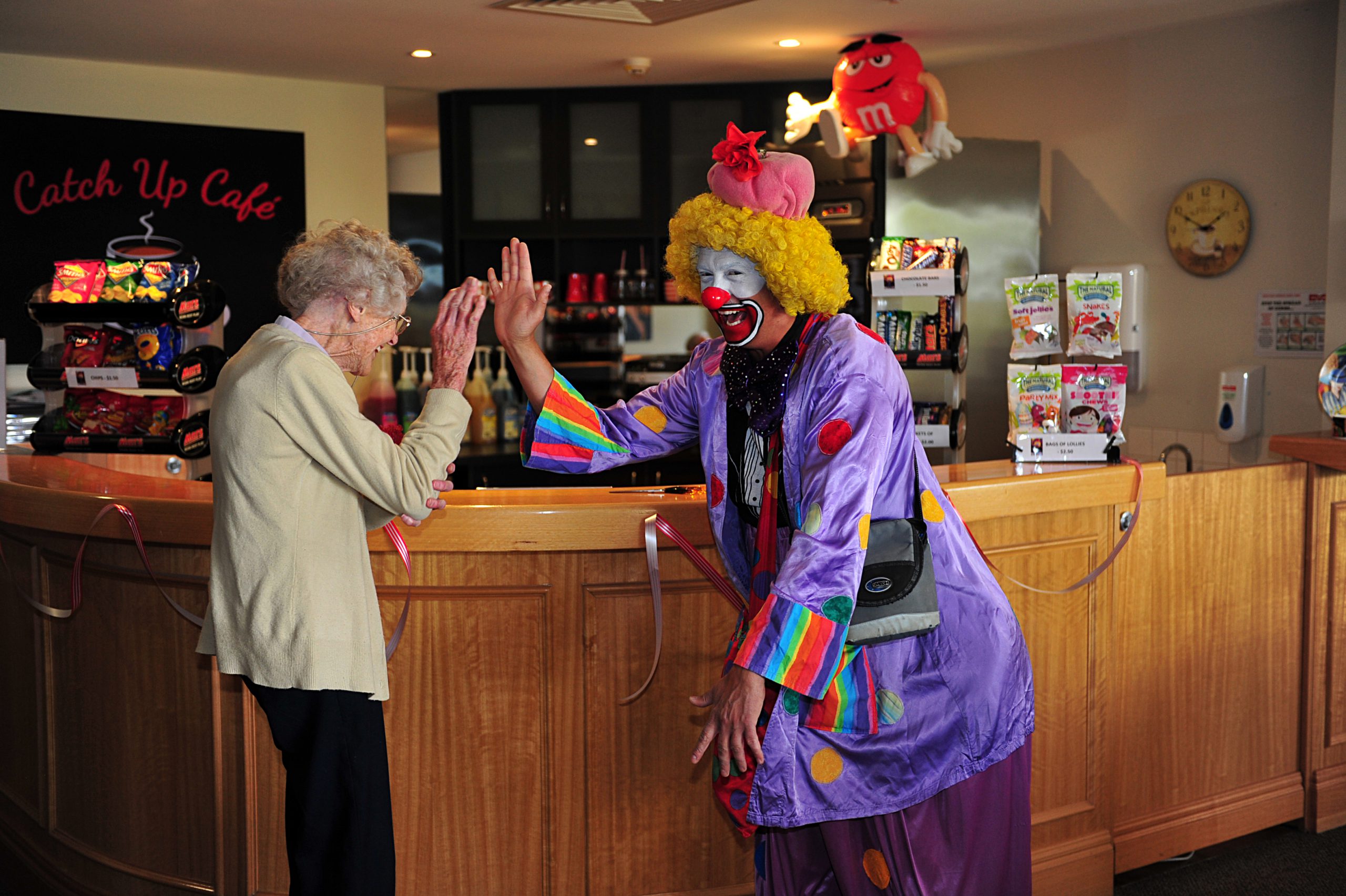 Latrobe Valley icon Koko the Clown entertained adoring fans for the last time at the Traralgon Carols by Candlelight at Victory Park on Sunday with more than a few teary eyes in the crowd.
Known for his devotion to charity work, mental health and the safety of children, the man behind the popular character, Frank Bezzina, said Koko's grand finale performance after 20 years of entertaining was a "happy sad" feeling.
"I'd be doing up to 10 gigs a week … my weekends were all taken up," he said.
"[I did] corporate stuff, weddings, hens nights, 50th and 60th parties, everything.
"I entertained a lot of old people's homes. I used to get offended, because they'd fallen asleep on [me]. That's just old people.
"But it's come to a point where I want to focus on my family … nothing is more important than family."
Mr Bezzina said Koko began as a challenge from a colleague.
"I work in Loy Yang B and we have picnics every year for Christmas break-up. We had a clown that was pretty hopeless and I mentioned it at a social club meeting not to bother getting him again because I could do a better job," he said.
"My colleague said 'Why don't ya?' and I had 10 seconds to think, so I said 'I will'."
Mr Bezzina said entertaining came naturally to him once he had "given it a go".
"I found I was good at it – bantering and showing compassion when I needed to," he said.
"People would say 'Don't come near this kid' and I'd say 'Give me 10 minutes and I'll be their best friend'."
Mr Bezzina said he had performed in hospitals for children who were suffering with leukaemia and other forms of cancer.
"I've entertained people on their death bed," he said.
"It's been up and down, but it's mostly been about bringing happiness to people even if they are at their worst."
During his career, Koko the Clown released a number of books and instigated the implementation of Protective Behaviours, a Western Australia-based education program which aims to prevent child abuse, in the Latrobe Valley out of his own pocket.
"If I've saved one kid from sexual abuse, it has been all worth it," he said.
Mr Bezzina wished to thank the community for their support over the years.
"I won't be doing corporate or public appearances anymore, but if a kid needs Koko the Clown, I would," he said.