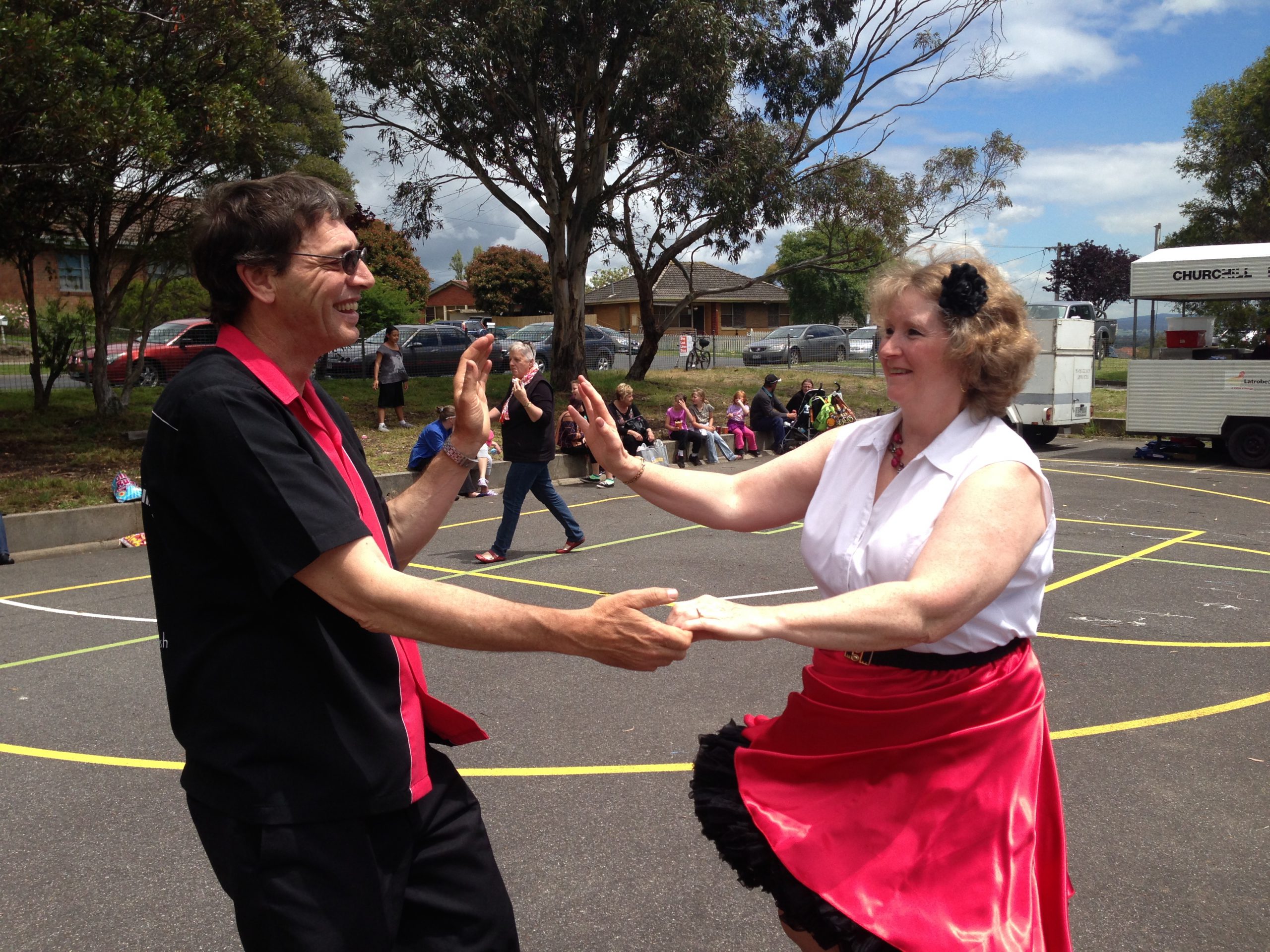 Anne Truex reflected on childhood memories as she recalled what inspired her to become one of the Latrobe Valley's most renowned rock and roll dance instructors.
"I've always loved dance, I grew up in a house where dance was appreciated and loved," Ms Truex said.
"My mum was a professional ballet dancer and she danced with the Borovansky Ballet Company in Melbourne which was before the Australian Ballet Company was formed.
"So I've always had a love of dance and a great passion for the music."
Although Ms Truex, 57, never saw mum take to the stage she said a passion for "poodle skirts" and "bowling shoes" ran deep in her genetic makeup.
"Mum had finished dancing by the time I was born, I wished I had seen her dance but I never did," she said.
As an eight-year-old, Ms Truex would "put on a record" and create her own dance routines in the front lounge room of her family's Caulfield home.
"We used to put on performances for our parents and any adults that would watch really … we danced to the Rolling Stones, The Beatles, even Tchaikovsky," Ms Truex said.
Apart from spending more than three decades in education as a primary teacher across the Latrobe Valley, the recently-retired Traralgon resident has spent the past 20 years teaching rock and roll to groovers across Gippsland.
Earlier this month Ms Truex, who runs Hooked on Rock in Traralgon, was named as the 2018 inductee for the Victorian Rock and Roll Dance Association Hall of Fame.
The induction will take place at the state championships in May.
"I have friends in Melbourne who say 'why are you doing rock and roll because nobody does it these days' but once you become involved, you realise how popular is," Ms Truex said.
"The thing is it's never really gone away [since] the 1950s, from the 50s onwards up until today there's always been someone teaching rock and roll."
Keeping your knees bent, your shoulders back and having a natural smile are the mantras of rock and roll, according to Ms Truex, who said "if you keep smiling and moving your feet, people don't know you're making a mistake".
"To me rock and roll is a more relaxed style of dance, there's not so much structure to it and it's a lot more freestyle compared to other types of dance because you learn your moves and put them together," she said.
"Whereas in ballroom you learn your basic moves and then you put them into a routine but in rock and roll, most of the time it's just freestyle unless you're competing and then that's different."
She said the rock and roll scene across Gippsland had evolved over the last decade with lessons most weeknights somewhere across the region.
"You might come to my lesson on a Monday night, then to Yarram on Tuesday, Wednesday is Hazelwood North and Thursday is Leongatha," Ms Truex said.
"And that's because it's for all ages, it's for the very young and athletic, the kids who can do the lifts and throws and as you get older, you just do your normal dancing. The oldest person at our lessons in Traralgon is about 83."
Alongside her husband, Rein Hermens, Ms Truex has been part of a group of dance enthusiasts who established the Gippy Rocks Festival which raises funds for the Ronald McDonald House.
The couple has taught dance to rock and rollers in Tyers, Boolarra, Churchill, Morwell and Sale.
"We find a lot of people who are coming to the lessons are people who have kids that have moved out of home and have nothing to do," she said.
"People go from town-to-town and then on the weekend most of the RSLs have music so you can go out and dance for nothing … it's just great fun."