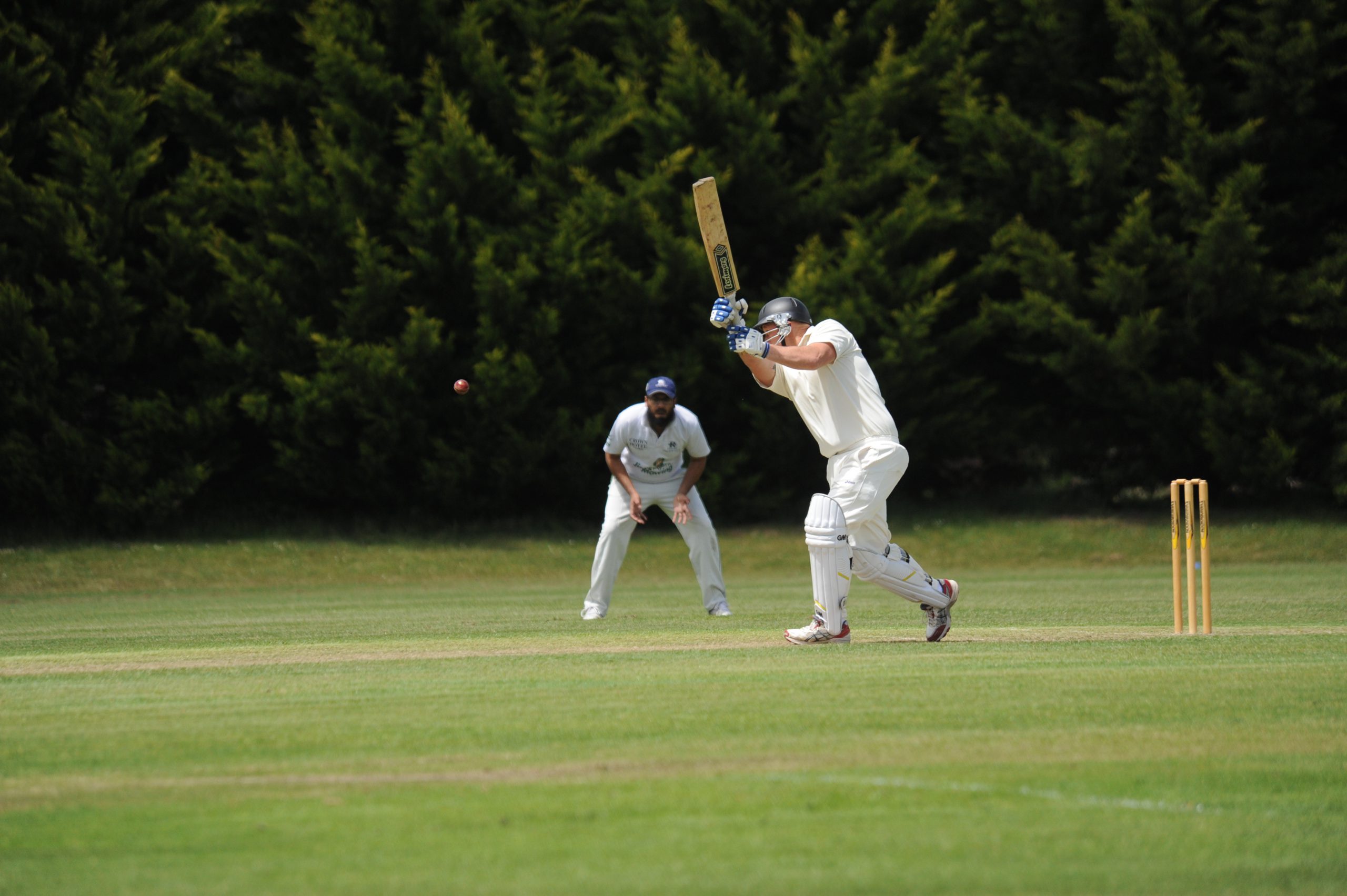 CRICKET
TDCA

A Chris Stanlake century meant MTY Raiders had plenty to cheer about heading into the Christmas break after inflicting a 139-run defeat on Traralgon West on Saturday.
The teams of the Traralgon and District Cricket Association wrapped up the first half of the season at the weekend, with second-placed Raiders lagging behind Ex Students by just two points.
Opening the batting with Jason MacFarlane, Stanlake and his partner got Raiders off to a strong start with a 91-run partnership.
The dismissal of MacFarlane for 36 by first-change bowler Tim Fitch was followed by two more quick wickets to leave Raiders 3/103.
Stanlake and captain Liam Maynard steadied the ship with a 70-run partnership before Stanlake was caught on 102 off the bowling of Nilantha Thillekarathna.
Maynard carried on to make 60 while Brad Knowles made 65 not out to lift their side to 8/303 off 50 overs.
Fitch was the only bowler to take more than one wicket, returning figures of 2/55 off 10 overs.
In response Raiders applied the pressure early, removing opener Luke Phillips for a duck, number three Tim Howe (13) and number five Ben Edebohls to leave the Eagles in trouble at 3/31.
Fellow opener Thillekarathna (91) then combined with James Griffiths for a partnership of 104 before Griffiths was dismissed for 24.
From there, Traralgon West collapsed to be all out for 164 in 48 overs.
Maynard was the star with the ball for Raiders, finishing with 4/30 off 10.
Leigh Jensen and Knowles claimed two wickets each.
The Eagles remain winless in 11th place on the ladder.
Rovers v Ex Students
Ex Students demolished Rovers at Duncan Cameron Park, piling on the runs before skittling their opponents for just 66.
The Sharks were scratchy early on, losing the top four – including openers Lee Stockdale (4) and Jimmy Pryde (14) – for just 35 runs.
It fell to Jackson McMahon (26) and Rick Battista (98) to steady the ship with a 55-run partnership.
Battista batted through the innings and was the final wicket to fall, with Ex Students making 207 in 47 overs.
Todd Mann was Rovers' best performer with the ball, with 3/29 off 10 overs.
In response, Rovers' Kevin Stoddart (23), Dougal Williams (13) and Mann (10) were the only batsmen to make it to double figures.
Stockdale blew Rovers off the park with an amazing 5/13 off 7.5 overs, including three maidens.
Toongabbie v CATS
Toongabbie's 188 was not enough to secure victory against a CATS' top order that fired on all cylinders.
CATS won the toss at Toongabbie Recreation Reserve and inserted the home side.
Opener Jonathan Bell (29) and middle order duo Alex Rankin (35) and Rob Wheildon (46) all got starts to help the Rams to 188.
But with CATS top four all getting starts, the visitors managed to chase the total down in 37.2 overs with seven wickets in hand.
Opener Tinashe Panyangara top-scored with 52, while Rory Hare finished 45 not out and captain Ben Julin made 44.
Toongabbie went into the Christmas break in fifth place, while CATS sit sixth.
Gormandale v Imperials
Imperials managed to sneak home with a one-wicket win on Saturday against Gormandale at Stoddart Oval.
Despite losing both openers before a run was scored, solid middle-order performances from Conor Little (31), captain Adrian Burgiel (31), Travis Switzer (22) and Bohdi Walker (32) got the Tigers back on track.
Jefferson Daniel (20) and Shaun Barbour (33) helped Gormandale to 212 off 46 overs.
Tom Coulson put in a strong performance for Imperials with the ball to take 4/21 off nine overs.
Imperials openers' Ryan Morley and Matthew Hibbs were both dismissed for four, leaving the middle order to make the runs.
Brett Chapman (54), Daniel Hamilton (40) and Ross Williams (56 not out) got Imperials close to the total.
The wickets started falling, but Nathanael Campbell (30) combined with Williams to get the visitors over the line.
Barbour took 3/26 for the Tigers.
The result leaves the two teams tied on 24 points, with Gormandale (seventh) ahead of eighth-placed Imperials on percentage.
Churchill v Centrals
A top-order collapse was not enough to deny Churchill victory at George Cain Oval.
After winning the toss and batting, the Cobras collapsed to 4/17 before Kurt Holt (34) and Ryan Harvey (28) combined for a 62-run partnership.
Ben McQuillen (21) and Paul Metlikovec (37) provided enough lower-order firepower to lift the home team to 162 off 49.3 overs.
Lachlan Patterson was Centrals' top wicket-taker, returning figures of 4/46.
The Cobras removed both openers early to leave Centrals at 2/10.
Number three Ben Doble (26) and number four Joshua Stacey (28) set themselves on chasing down the total, but the pair's removal opened the floodgates, with no other Centrals batsman making it to double figures.
Steve Warr was economical and destructive, taking 4/17 off 10 overs to seal Centrals' fate.
Churchill finished the first half of the season in third place, while Centrals languishes in ninth.
Glengarry had the bye.