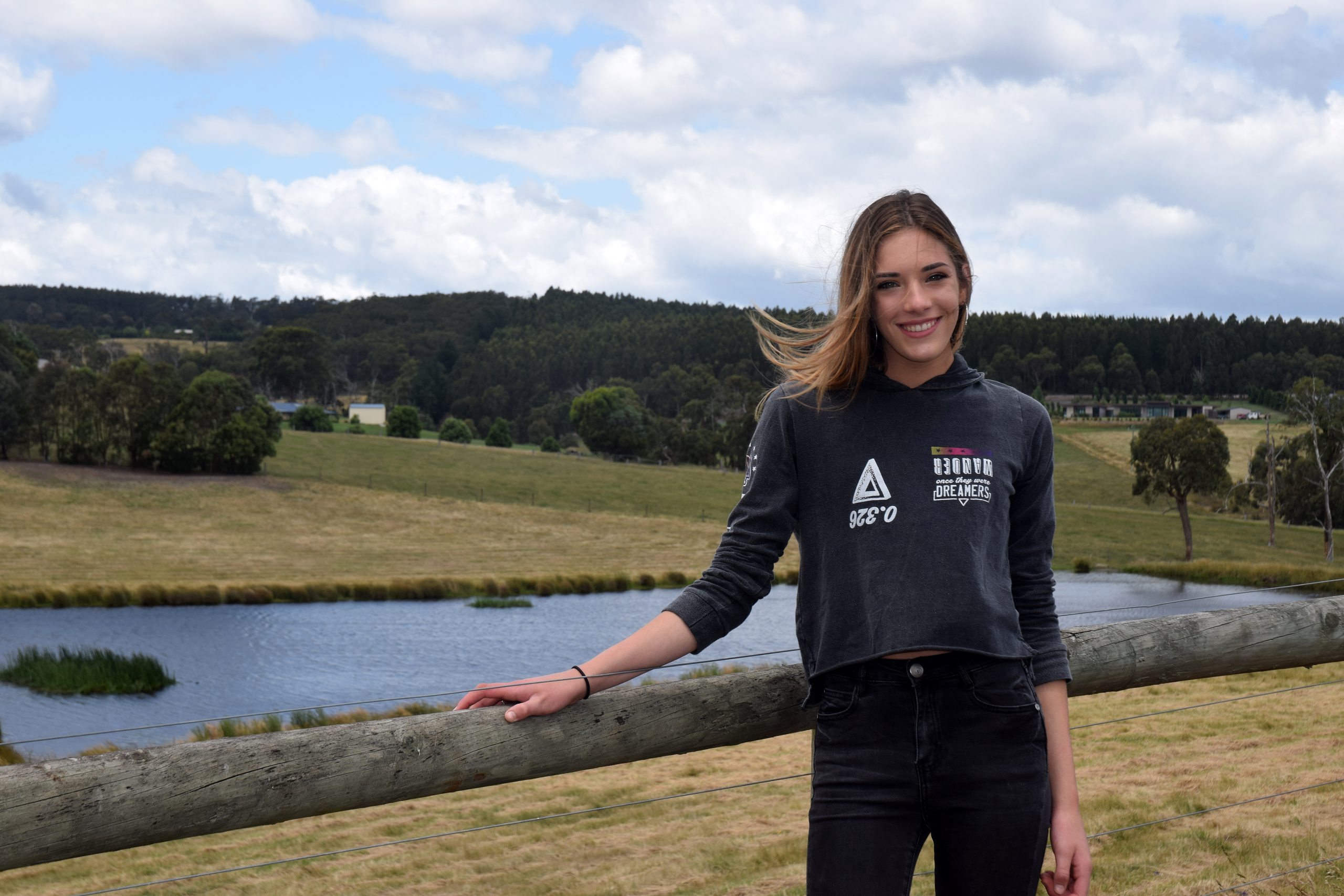 For 16-year-old Cleo Seinen the call to help others in need came knocking early.
Two years ago she joined disability support organisation Interchange Gippsland as a volunteer, an experience she said had been life changing.
Cleo was a committed volunteer, probably one of the youngest when she started, and would sometimes cancel work shifts at a fast food chain to make herself available for Interchange Gippsland's children.
For her dedication, Cleo was awarded Interchange Gippsland's teenage volunteer of the year in 2016.
"I was not expecting it … [but] it felt good as you get some sense of accomplishment and it was also nice to give back to the community," Cleo said.
Cleo's work at Interchange required her to accompany children during their ROADIES, a program that allows kids aged 14 to 17 to enjoy a variety of cultural, sporting, and social activities.
She said volunteering for Interchange opened her eyes to the world of people with a disability and made her realise that they were all like everyone else.
"Before I [would] feel sad that they had a condition. But there's nothing wrong with them, they're always normal people [it's just that] they live a different way," Cleo said.
The Hazelwood North resident said working around people was something she wanted to pursue in the future.
Former teacher Maria Marino was also in high school when she first started volunteering for Interchange.
Ms Marino said volunteer work was an opportunity for her to improve her self-confidence while also giving her time for others.
The support that she extended to Interchange clients range from helping them navigate public transport to accompanying them to reach their goals.
Early this year Ms Marino accompanied a young woman with a disability on her first overseas trip to the United States.
"There's positive experience from volunteer work, it's life enriching," said the 31-year-old Traralgon resident, who now works as a counsellor helping women in crisis.
Interchange Gippsland chief executive officer Debbie Knight has called on people to sign up as volunteers as demand looms in the wake of the National Disability Insurance Scheme coming to the region.
"Unfortunately, there are already many people on our waiting list for a volunteer, and the demand for services is expected to increase even further with the NDIS," Ms Knight said.
Interchange is also addressing the demand for disability workers by offering a free accredited online training that is available to its volunteers.
For more information about volunteering at Interchange Gippsland, phone 1300 736 765.