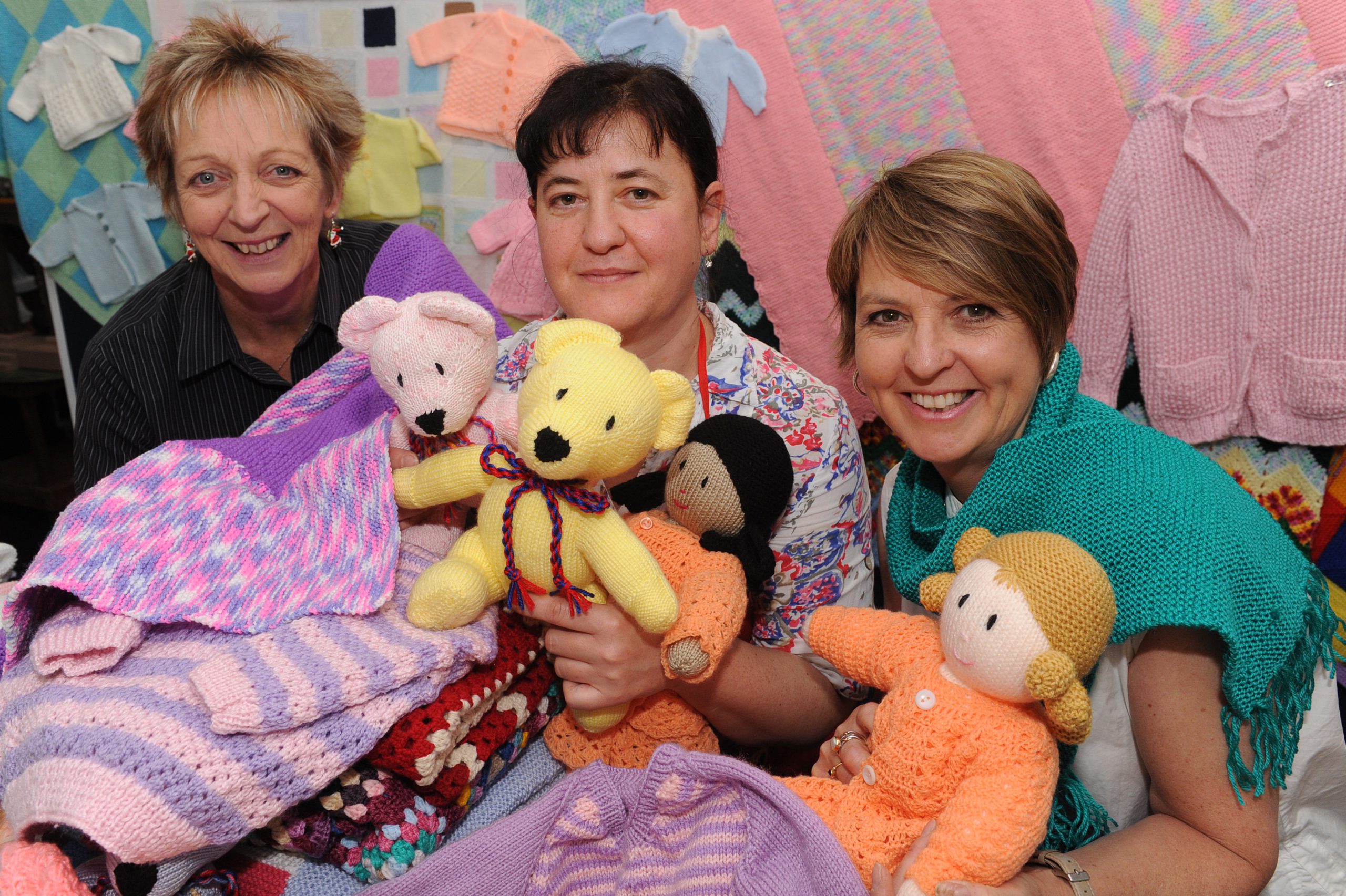 It has been a labour of love for about 20 Latrobe Valley women who over the last eight months have been busy hand-knitting a range of items for disadvantaged people and premature babies across the region.
The resulting items were donated to Latrobe Regional Hospital and Anglicare at a handover lunch at Gippsland Multicultural Services last week.
Gippsland Multicultural Services' social support coordinator Irini Lehos said the items included everything from blankets and jumpers to teddies and infant clothing.
"For Anglicare, we're handing over blankets and jumpers that they give to children and people who are experiencing hardship and we're handing over .. knitted items and crochet items to LRH for babies that are born prematurely and again for families who are experiencing hardship," Ms Lehos said.
Latrobe Regional Hospital maternity unit nurse manager Angela Scully said hand-knitted items were "welcomed with open arms" by the hospital due to the warmth and comfort the garments provide newborns.
"Often you go to shops and you can't find something small enough to fit a premmie baby," Ms Scully said.
"Little babies don't have much fat on them so the nice woollen things keep them a lot warmer and when they come out of a warming crib, we need to make sure they're nice and warm so we find the hand-knitted items are much warmer than shop-bought grow suits."
The handmade items will also be distributed to disadvantaged families who may be unable to afford new clothing for their children.
"Sometimes people have lots of children but it's also nice to give something new and fresh for a new baby so we really appreciate the work that's gone into this," Ms Scully said.
It is the third year the project has been run by Gippsland Multicultural Services in Morwell, providing an opportunity for the region's senior citizens to give back and contribute to the community.
"We live in an age where once we reach 65, community tends to push us to the side but we're still very valuable members of the community … it doesn't mean we can't do things," Ms Lehos said.
"That connection is very important, a lot of the ladies will say 'I need to do something so I won't think and worry about things'. They look forward to it and the amount of achievement is huge."
Ms Lehos said designs were fairly simple when the project started three years ago but had progressed to more complex work, highlighting the level of engagement the volunteers had with the project .
Anglicare community development officer Catherine Muston said the items would be used through the organisation's foster care program.
"To be able to give them their own teddy or their own rug – something that belongs with them that they can take with them – is a really significant thing for these kids," Ms Muston said.